'The Blacklist' Season 9: Is Aram Mojtabai Leaving? Actor Amir Arison Landed a Role on a New Show
In The Blacklist Season 9 Episode 3, Aram Mojtabai must make a difficult decision about his professional life. He is torn between staying with the FBI task force and running his tech company, which has a promising potential investor. What's more, actor Amir Arison has been cast in a new Hulu miniseries. With all this in mind, fans have been wondering if Arison could potentially be leaving The Blacklist.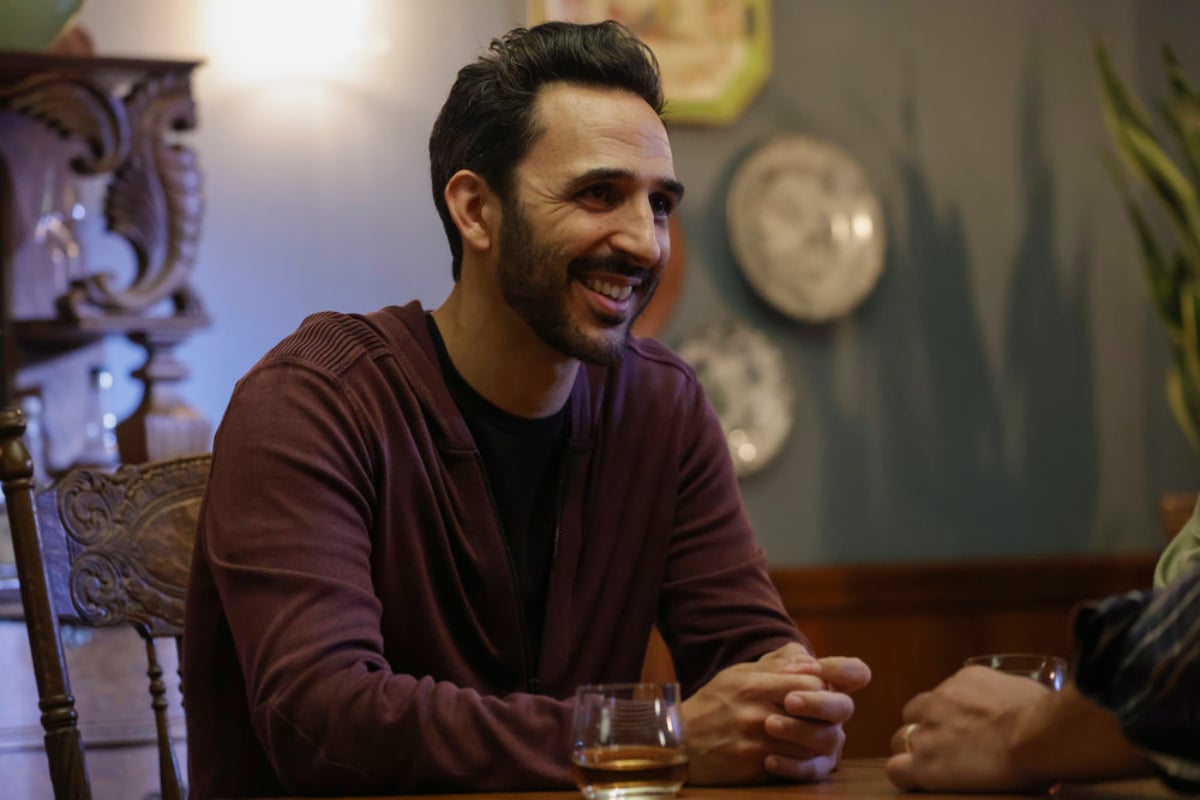 Who is Amir Arison?
Arison is an actor best known for his work as FBI Special Agent Aram Mojtabai in NBC's The Blacklist. Aram is a cyber expert who has been a part of Cooper's team since season 1. He is incredibly intelligent and skilled, though often appears a little anxious.
Arison is a former theater actor who got his start on television in the early 2000s, Distractify reports. Before Arison landed his role on The Blacklist, he appeared on television in shows such as Law & Order, As the World Turns, and True Justice. Since joining The Blacklist, Arison has also had roles in the TV shows Billions and Ramy.
Aram faces a difficult decision in 'The Blacklist' Season 9
In the two years following Liz Keen's death, Aram creates a security software company with his partner that has the potential to secure his future financially, if they can only find the right investor. In The Blacklist Season 9 Episode 3 that investor finally comes along. Aram's parents are delighted and his mother suggests he might even end up on Shark Tank.
However, Aram is conflicted about leaving the FBI for good. His nostalgia for the task force only grows after he helps save a church full of innocent people from an IED in episode 3. In the end, Aram sells his share of the company to his partner to stay with the FBI. Cooper reminds him that they won't always have good days, but Aram is adamant. "On the good days, I can't think of anywhere else I'd rather be," he says.
Is Aram leaving 'The Blacklist'?
Arison recently landed a role in the upcoming Hulu miniseries The Dropout, according to Distractify. The show will follow the true story of Elizabeth Holmes, the founder, and CEO of the now-defunct company Theranos. Arison is credited as playing Avie Tevanian in season 1 episode 3 on IMDb. Tevanian was a software engineer who left Apple in 2006 to join the board of Theranos.
It's not clear yet if Arison will appear in more than one episode of The Dropout. Regardless it seems unlikely that the miniseries would cause Arison to leave The Blacklist, especially since his character chose to stay with the FBI in the latest episodes. Arison is also listed in The Blacklist Season 9 Episode 4 on IMDb. Aram has been an important character on The Blacklist since day 1, so fans hope that he will stay as long as the show continues.
New episodes of The Blacklist premiere Thursdays at 8 p.m. ET on NBC.