'The Blacklist' Season 9: Cooper Plans to Prove His Innocence in Episode 8 Sneak Peek
The Blacklist Season 9 introduced a mysterious storyline for Harold Cooper. Someone is framing him for murder, but it's not clear who or why. A sneak peek video for episode 8 teases that Cooper makes steps toward proving his innocence. However, things are more complicated than they seem and Cooper must tread carefully.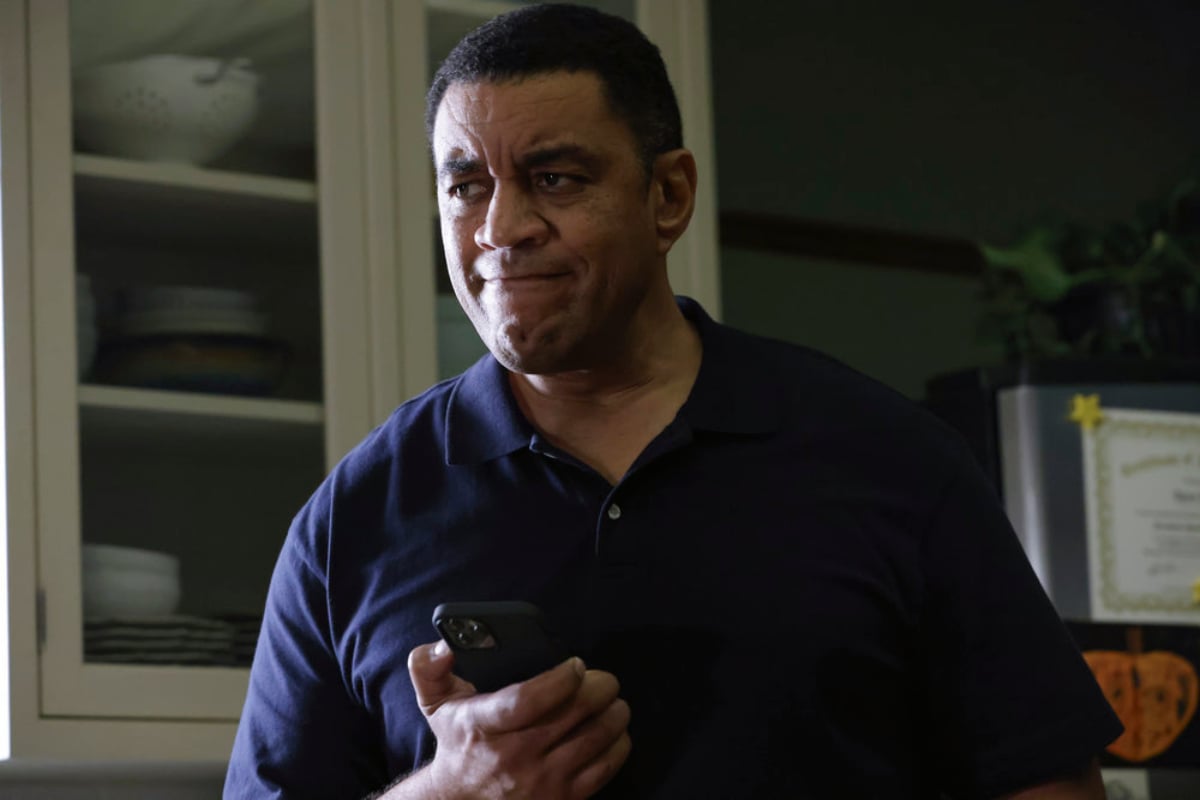 Cooper is being framed for murder in 'The Blacklist' Season 9
In The Blacklist Season 9 Episode 4, Cooper wakes up in a parking garage with no knowledge of what happened the night before. Later, he learns that his wife's former fling Doug Koster was found murdered. Cooper also realizes there is a round missing from his service weapon.
A concerned Cooper runs a ballistics report. However, Cooper's friend Lew Sloan tampers with the report, telling Cooper he believes he was framed. At the end of episode 6, Cooper receives a phone call from a mysterious person blackmailing him for tampering with evidence.
Cooper learns some important information in a sneak peak for episode 8
It's pretty clear by now that Cooper didn't murder Koster. Someone is setting Cooper up, and the evidence against him is pretty compelling. What's more, Cooper's wife Charlene lied to the FBI to give her husband an alibi for the night in question. Lew also tampered with evidence, which complicates things.
Cinemablend posted a sneak peek clip of The Blacklist Season 9 Episode 8. In the video, Cooper states that he took a blood test after Koster's murder. The test reveals that Cooper was drugged with GHB, a drug that can cause memory loss. This discovery would seemingly make things easier for Cooper, but unfortunately, he is being blackmailed.
"Whoever killed Doug knows that you tampered with evidence and I know that he knows because he called me," Cooper tells Lew when his friend insists he tell the homicide detective that he was drugged. "The only way to get us out of the hole that I've dug is to find out who he is and prove what he's done," Cooper continues. "Once we do that, then we go to the cops."
Who framed Harold Cooper?
So far, it's a mystery who framed Cooper in The Blacklist Season 9. However, fans have plenty of theories to go around. A popular theory states that Charlene herself killed Koster and framed her husband for the murder. "Throwing this out there. What if Charlene started up the affair again. And boyfriend was going to tell Cooper the truth. Charlene couldn't have that and killed him," a Reddit user suggested.
Another fan suggested that Weecha and Mierce Xui could be responsible. "I think the sisters drugged Harold & they are involved somehow," they wrote. Fans have even suggested that Donald Ressler could be behind the murder and framing. It's also possible that The Blacklist Season 9 will introduce a new character from Cooper's past.
RELATED: 'The Blacklist' Season 9 Will Air on a New Night in 2022