'The Blacklist' Season 9: Could Liz Keen Return?
The Blacklist Season 8 finale "Konets" revealed the death of Megan Boone's character Elizabeth Keen. The star's exit put a wrench in an eight-year-long storyline. Season 9 is set to premiere in October and it's not yet known how writers will tread in the aftermath of "Konets." Raymond Reddington's (James Spader) path might change dramatically without the need to protect Liz. That said, is she really dead or could she pop up in season 9?
Did Megan Boone's exit change plans for 'The Blacklist'?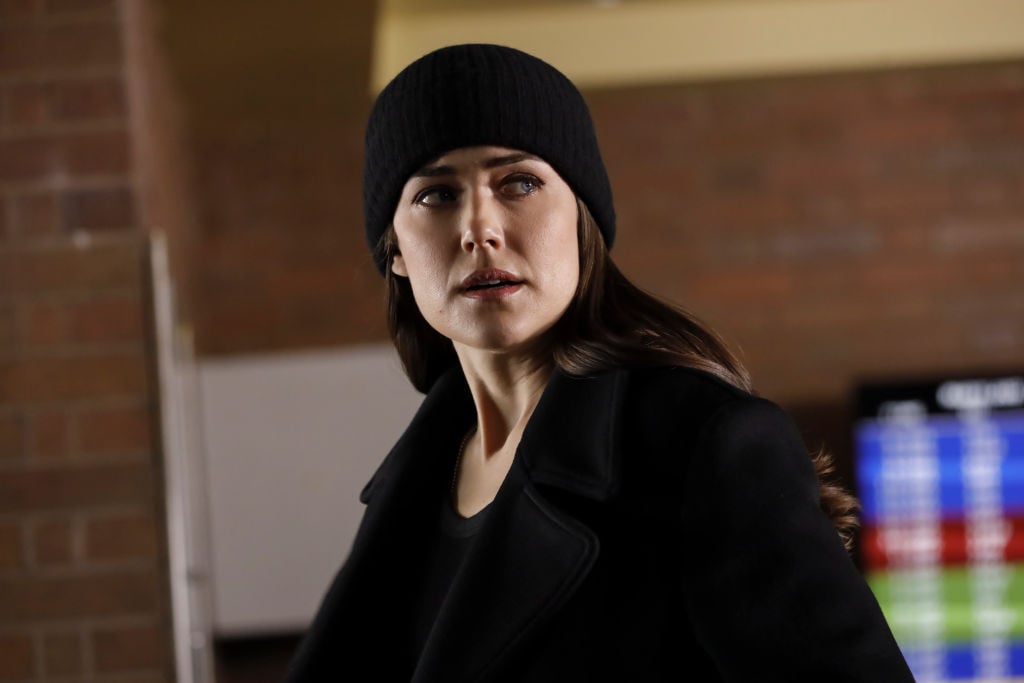 For eight seasons, The Blacklist has teased viewers with Reddington's true identity. There have been a lot of twists and turns along the way. But, the season 8 finale appeared to offer the reveal fans have been waiting for — sort of. The final moments of the episode showed a dying Liz (who'd just been shot) watching her life flash before her eyes. In those images, it's hinted that Liz understands who Reddington really is.
That ending — and discussions that followed — left many wondering if series creator Jon Bokenkamp wanted it to end this way. The moments felt so complete, it's almost a disservice to continue on with another story. The Blacklist was renewed for another season back in January 2021 — long before Boone and Bokenkamp announced their departures. It's worth wondering if Boone's news forced a new plan for the season finale.
Jon Bokenkamp knew how 'The Blacklist' would end
The Blacklist team said they knew of Boone's departure long ago, but considering the curious timing, it feels a little off — especially since Bokenkamp said from the start that he knew how the series would end.
"What I'll say about the trajectory of the show and where it's going — and where it's been going since Day 1 — is that we do have a grasp on who these people are, how they're interconnected, and what the agendas are," Bokenkamp previously told Digital Trends. "That, of course, shifts at times, and adjusts just because of the nature of doing 22 episodes of TV each season — and we don't want to get there too quickly."
He continued: "We're fortunate to know where we're going and fortunate to have smart writers on staff who are keeping us in line with that. I don't think we could tell as complex a story or as emotional a story if we were just winging it."
Why Liz Keen could return to 'The Blacklist'
Whether anyone knew about Boone's departure before the season 9 renewal or not, could her character make an appearance in future episodes? Some think so. Among the many theories about what's to come, one of the biggest is that Boone already secretly filmed pieces for the 2021-2022 season to elaborate on what came after "Konets."
"I still got hope that this wasn't the ultimate end for her…" a fan commented on Instagram.
"I think there was more to this ending than meets the eye! In my opinion, I find it hard to believe that Liz's story ended this way. I would like to think this was all planned out by Red and Liz to give her an honest life with her daughter. Making the world think that Liz is dead is almost as valuable as the world thinking Red is dead!" another added.
Some possible reasons she could come back from the dead (again) provide a more satisfying end than what we've been given. As one fan stated, she might've gone into hiding to protect Agnes. Or, as others believe, there could be a bigger plan ahead. Liz could return to expose Reddington's real identity once and for all in a continuation of the chase that consumed Liz all throughout season 8.
This is all speculation but considering everything the season 8 finale put us through, we're ready to dive into season 9 for answers.
Could other former 'Blacklist' stars return in season 9?
In a fictional world, anything is possible. This is why we're still holding onto the hope that The Blacklist could welcome other blasts from the past. Samar Navabi (Mozhan Marnò) left the series after season 6. But, because she didn't die, there's always the chance she could return.
The same isn't true for fans of Tom Keen (Ryan Eggold) who is definitely dead. Although Mr. Kaplan is said to be dead as well and star Susan Bloammaert appeared in a season 8 episode as Liz's hallucination. Nothing is off-limits when it comes to the magic of TV and The Blacklist is no different. We'll have to wait and see what's ahead of Red and the FBI task force team when the series returns.
The Blacklist premieres this fall on NBC.