'The Blacklist' Season 9: Could Raymond Reddington and the Task Force Team Partner for This Common Goal?
The Blacklist Season 9 will premiere in a matter of weeks but there's still so much we don't know. Not only did viewers witness the death of former profiler Liz Keen (Megan Boone), but Raymond "Red" Reddington (James Spader) escaped before the task force team came to her aid. The upcoming season could go a number of ways, so what does this mean for Reddington's relationship with the secret FBI team?
Reddington planned to leave his empire to Liz Keen in 'The Blacklist' Season 8 finale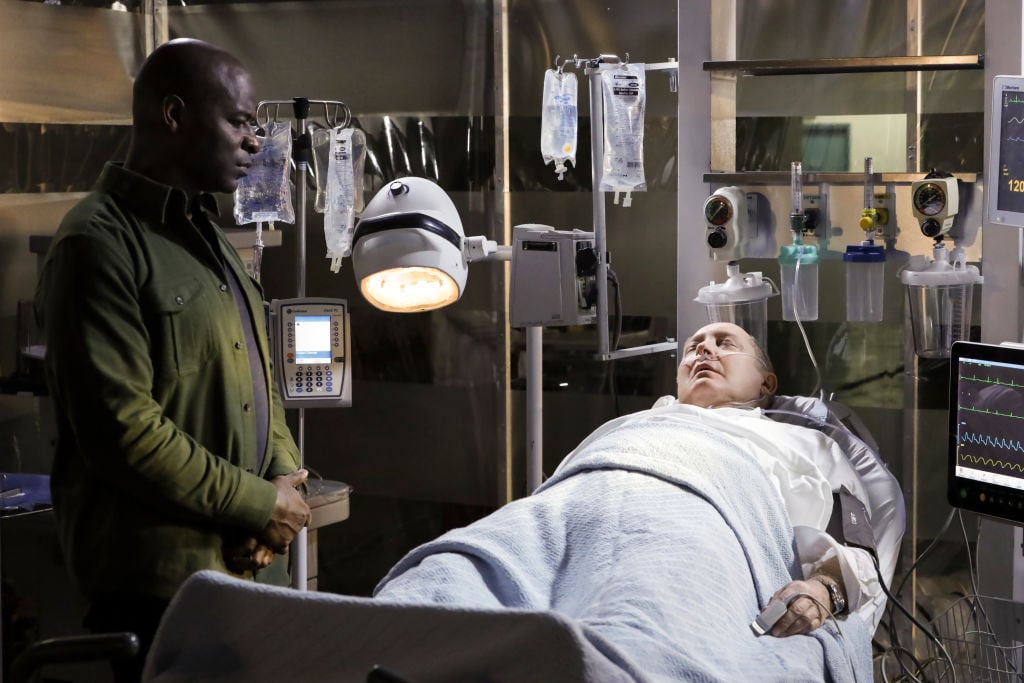 RELATED: 'The Blacklist' Star James Spader Once Said Things Will Connect 'by the End of the Series'
For a few seasons, The Blacklist has tapped into Reddington's mysterious illness. Though the storyline came and went as the episodes served, the season 8 finale briefly mentioned the informant was seemingly on the mend. Up until those final moments, Red hoped his muse Liz would take over his criminal empire once he expired.
Liz's (alleged) death changed the trajectory of Reddington's "final" wishes, leaving his legacy open to someone other than Liz, but who? If Reddington's illness becomes a season 9 focal point, it's worth wondering who will take over his duties.
Agnes is far too young to take part in any way. Even if the show begins with a massive time jump, everything circles back to Reddington's terminal diagnosis. That said, here's who could help.
Why Reddington could work with the task force team in 'The Blacklist' Season 9
RELATED: 'The Blacklist' Season 9: Could Liz Keen Return?
In season 8, Cynthia Panabaker (Deirdre Lovejoy) ordered the task force to disband when Liz — who Panabaker wanted to scrub — went off to kill Reddington. The finale didn't unfold the way Liz and Red planned, as we now know, and she paid with her life.
However, Reddington previously said the blacklist of criminals would come harder than ever. This means someone has to stop them. This is where many think the task force team will step up. Assuming Panabaker's orders come to fruition, they'll be on the lamb just like Reddington. Therefore, their motives will change, too.
We can't assume any one task force member will take over, but if that's the case, Agent Donald Ressler (Diego Klattenhoff) might be the most likely. Season 8 proved he could toe the line between dark and light when he helped Liz.
And, though Dembe Zuma (Hisham Tawfiq) has insider knowledge of Reddington's connections and enemies, his moral compass is too solid to do the things Reddington's done.
Will 'The Blacklist' let Reddington live a normal life?
RELATED: 'The Blacklist' Fans Have a Wild New Theory About Raymond Reddington and Katarina Rostova
Outside of Reddington's sickness, season 8 took a lot of turns, including Liz's hunt for Reddington which led to the ultimate demise of Reddington's love interest Anne Foster (LaChanz). In "Misere," Lis held Anne at gunpoint and when Anne attempted to push Liz away, she landed headfirst onto the glass table. She remained unconscious until's later said she died from those injuries.
After all of this, Reddington then had to witness Liz's death. We hope that season 9 allows him to find some normalcy — especially if he's nearing the end of his life. Whether the task force team helps conquer the list of blacklisters or not, season 9 is sure to take us on a wild ride.
The Blacklist returns this fall to NBC.