'The Blacklist' Season 9 Episode 6 Recap, 'Dr. Roberta Sand, Ph.D.' — Red Makes a Shocking Discovery
The Blacklist Season 9 is finally back for episode 6, "Dr. Roberta Sands, Ph.D." The last episode saw the personal lives of the FBI task force in turmoil. This week, the task force investigate a therapist with a possible connection to organized crime. Red (James Spader) makes a shocking discovery and the mystery surrounding Doug Koster's death only gets more complicated for Cooper (Harry Lennix).
[Spoiler warning: This article contains spoilers for The Blacklist Season 9 Episode 6.]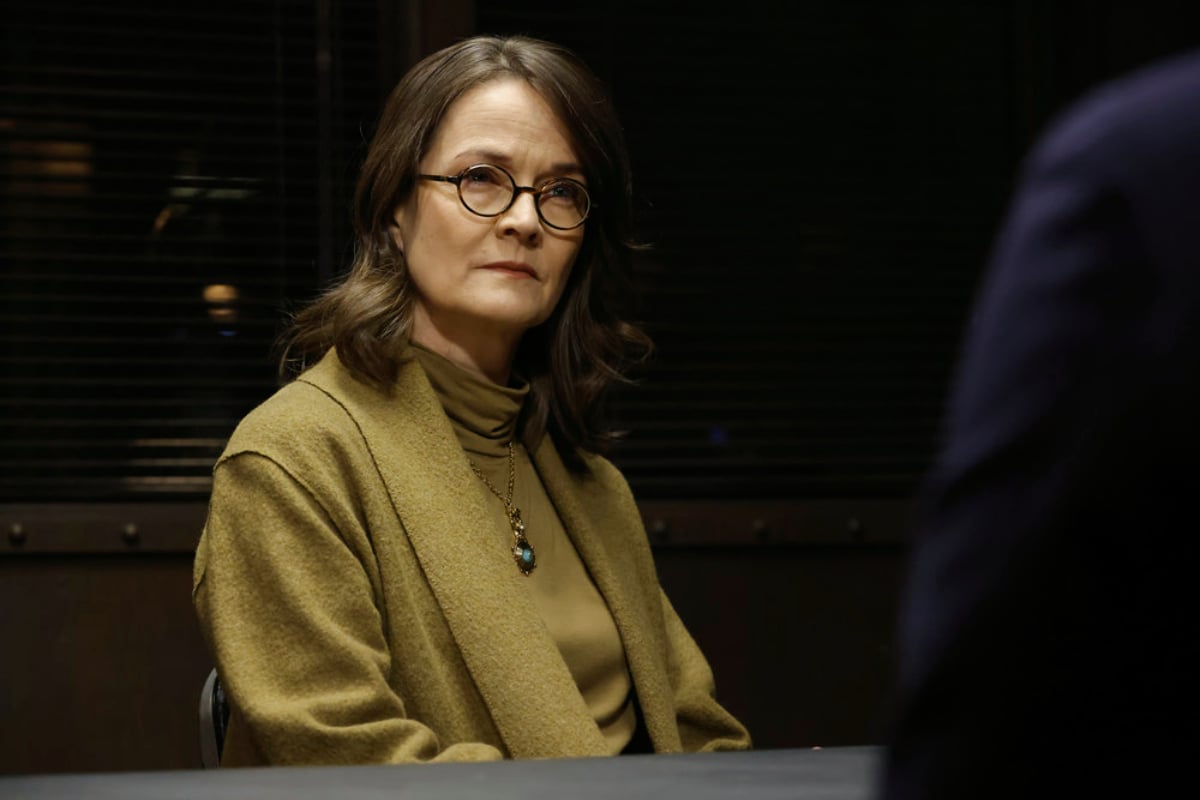 'The Blacklist' Season 9 Episode 6 introduced a complicated criminal
The episode opens with Dr. Roberta Sand (Enid Graham) in a therapy session that at first seems standard but ends with the client using her advice to gun down a philanthropist. Red shows up to inform Cooper that Sand is a kind of therapist to the mob. She helps criminals actualize their crimes, and make them happen.
Dembe (Hisham Tawfiq) and Park (Laura Sohn) track down the gunman, a man named Randall Beasley (Matt Weiss), and apprehend him. Using his planner, the task force discern that Sand convinced Beasley to commit murder with her therapy sessions.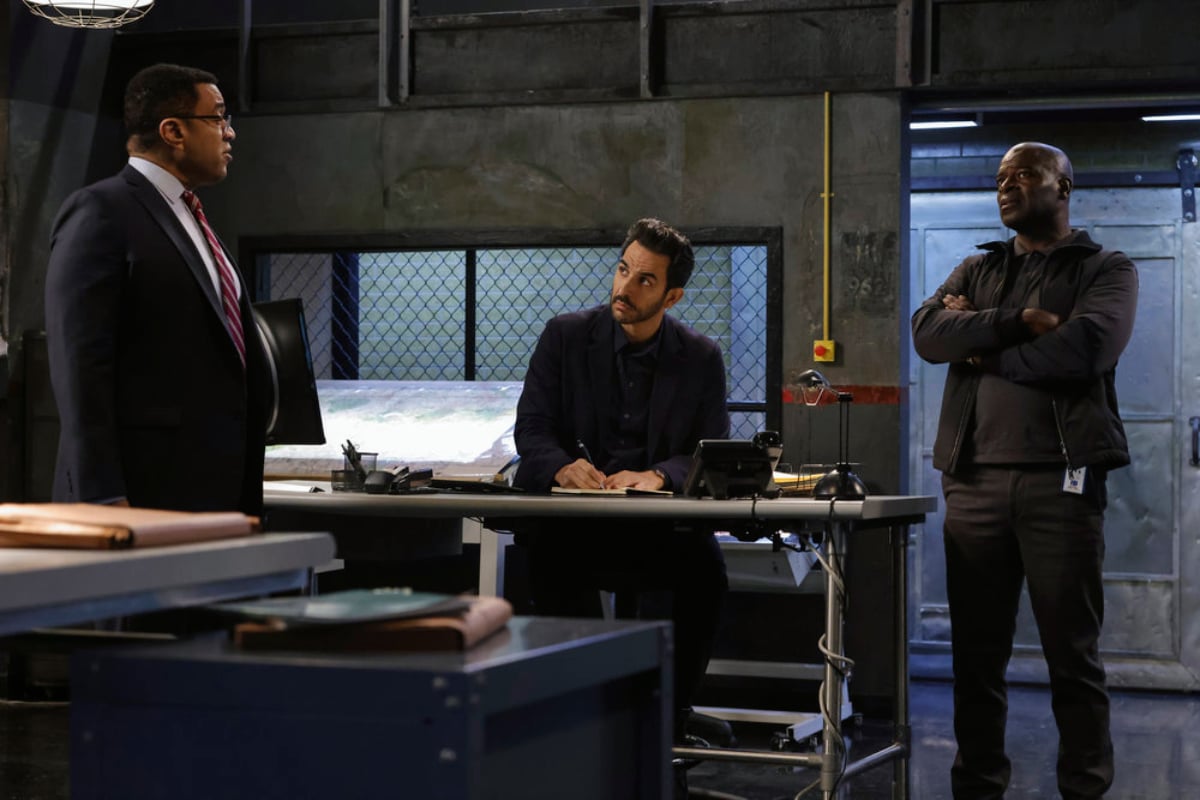 Aram (Amir Arison) and Dembe convince Beasley to help them find Sand and they are eventually able to take her into custody. The task force learns that Sand's son Dante (Luke Slattery) got in trouble with the law when he was younger. Mob boss Vito Decanio (Ned Eisenberg) helped him stay out of jail in exchange for Sand counseling his people.
The task force is able to take Vito as well as Dante into custody. However, while Sand and Dante are being transported, Red pulls them over. He requests that Sand work as his personal therapist on a remote island for a few months and she eventually agrees. It's possible that now Sand will be a recurring character in The Blacklist Season 9.
Red makes a shocking discovery in 'The Blacklist' Season 9 Episode 6
The Blacklist Season 9 Episode 6 also brought back Agnes (Sami Bray). She asks Cooper if "Pinky" is coming over and Red arrives. The two play a memory game naming the capitals of the states. Agnes remarks that the game isn't fair for Red because he is from Russia.
Red is surprised when Agnes says that her mother told her Red is Russian. She also says that Liz told her Red was the most important person in her life. This makes Red question if Liz read the letter he wrote her long ago, explaining his true identity. Red recovers the letter and has a forensic analyst check to see if Liz's fingerprints are present.
He explains to Weecha that he is hoping her fingerprints won't be there. If Liz knew the truth before she died, it could be the reason she hesitated to shoot him, and the reason she ended up dead. Eventually, the fingerprints turn out to be a match. Red remarks to Sand about his anger at finding out that his oldest friend (Dembe) betrayed him.
Things get better for some members of the task force and worse for others
Ressler is noticeably absent from The Blacklist Season 9 Episode 6, and Cooper remarks that he is taking a personal day. Park's husband Peter (Colby Lewis) shows up at the Post Office.
Park has been having "episodes" since getting hit by the directed energy weapon in the previous episode. Things seem bad between Park and her husband, but Aram gives her some good advice to not hate her dark impulses. Eventually, Park tells Peter she is going to try to love herself so he can love her too.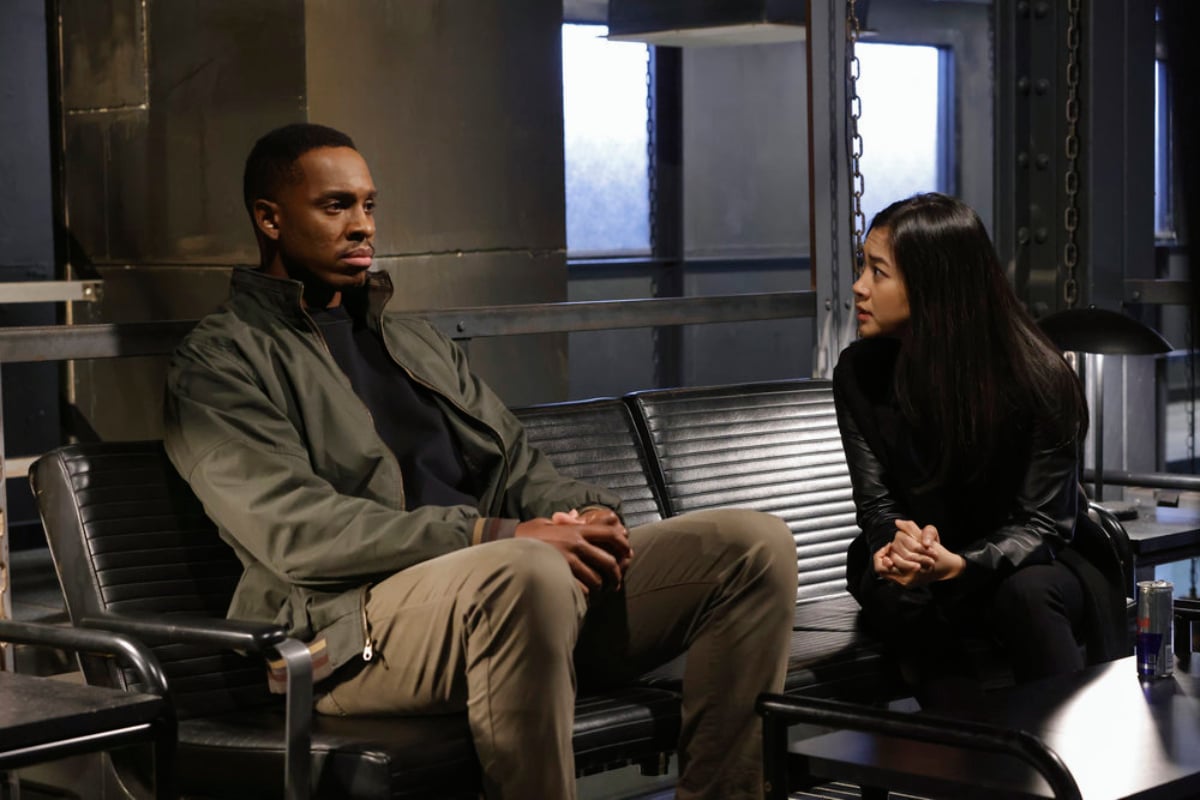 Cooper remarks at the beginning of the episode that Detective Heber was at his house recently. He is still concerned that the ballistics report will lead the investigation into Doug Koster's murder straight to him. Eventually, he meets with his friend Lew Sloan (Danny Mastrogiorgio).
To Cooper's surprise, Lew tells Cooper that the ballistics weren't a match for Cooper's gun. He states that he believes Cooper is being framed for the murder. At the end of the episode, Cooper receives a phone call from someone blackmailing him for tampering with evidence.
RELATED: 'The Blacklist' Season 9: Are Fans Finally Ready for the Series to End?