'The Blacklist' Season 9 Episode 8 Recap, 'Dr. Razmik Maier' — Red Digs Deeper
The Blacklist Season 9 returns with episode 8, "Dr. Razmik Maier." The previous episode focused entirely on Donald Ressler (Diego Klattenhoff) grieving the loss of Liz Keen, but this week Raymond Reddington (James Spader) and the rest of the task force are back to take down a blacklister criminal. The task force investigate a doctor suspected of the murder of a professional athlete. Meanwhile, Red digs further into the night of Liz's death, Harold Cooper (Harry Lennix) investigates who is blackmailing him, and Ressler struggles with sobriety.
[Spoiler warning: This article contains spoilers for The Blacklist Season 9 Episode 8, "Dr. Razmik Maier."]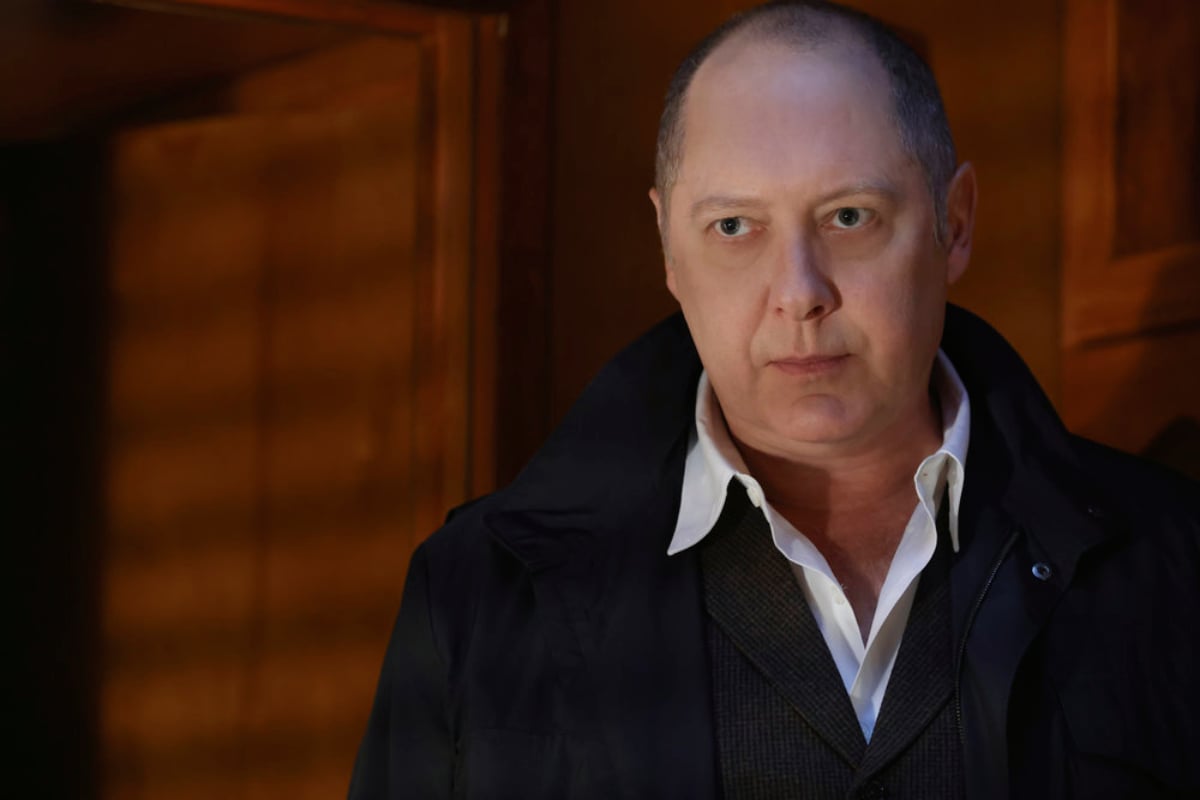 The task force investigate a doctor suspected of killing professional athletes
The Blacklist Season 9 Episode 8 begins with Dr. Razmik Maier (Henry Stram) injecting a professional tennis player named Sam Rhode (Steven Good) with a drug that ends up killing him.
Raymond Reddington tells Cooper that Maier is involved with the Boswell Syndicate, a major sports betting group that occasionally orders Maier to kill professional athletes for their own personal gain. However, when Red and Dembe visit the Boswell Syndicate, they learn that the group cut ties with Maier years ago.
Alina Park (Laura Sohn) and Ressler go to talk to Sam's parents and meet Walker Burgos (Josh Cooke), a close friend of the family who makes sports apparel. Maier kidnaps and kills a journalist named Stella Wong who has been gathering information on him. Park and Ressler aren't able to save Stella, but Aram (Amir Arison) recovers a flash drive that Stella swallowed.
The task force learn that Maier's next target is likely a professional runner named Ani Bolin (Sarah Mezzanotte). However, it is revealed that Burgos was in cahoots with Maier. Burgos killed Maier to cover his tracks and tries to kill Ani as well. Luckily he is apprehended by Aram and Park.
Red digs deeper into the night of Liz's death in 'The Blacklist' Season 9 Episode 8
At their home, Red tells Mierce (Karina Arroyave) he is investigating further into the night Liz Keen died. Mierce begs him to leave it in the past, but he clearly can't. Red invites over Herman de Leon (Ruben Flores) for dinner to try to cheer Mierce up. However, Mierce packs her bags and tells Red that she wants to go home. She asks Red to try to let go of his anger. Before she leaves, the pair share a kiss goodbye.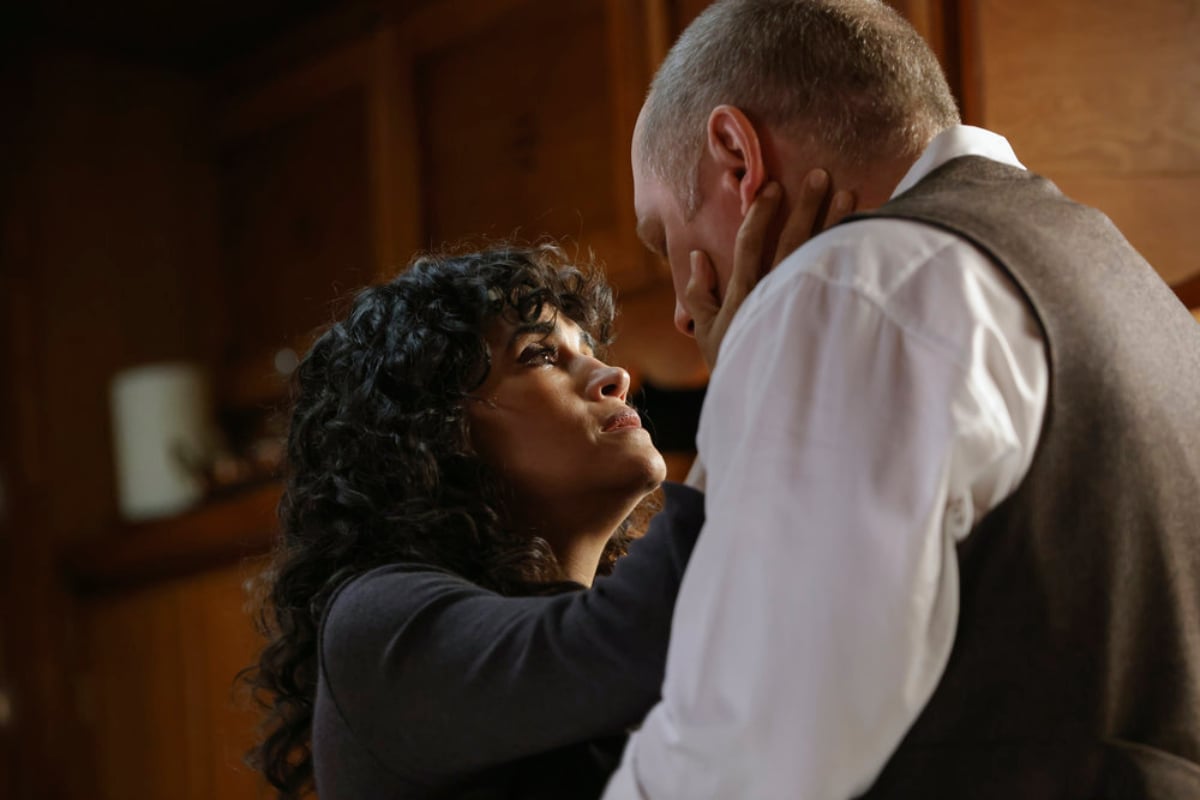 Red meets with Dembe and the latter admits that he did give Liz the letter. Later, Red reveals that the man who killed Liz was at the coffee shop where Dembe gave her the letter. Red blames Dembe for being so distracted that he couldn't see the danger and properly protect Liz.
Dembe tells Red, "Elizabeth is dead for many reasons, but it looks like one of those reasons is me." Dembe gets out of the car, and Red asks Weecha (Diany Rodriguez) if she thinks Mierce will come back. When Weecha asks Red if his investigation into Liz's death is over, he tells her, "It's just beginning."
Ressler and Cooper deal with their own demons
Cooper and Ressler deal with their own problems in The Blacklist Season 9 Episode 8. Cooper learns that he was drugged with GHB on the night Doug Koster was murdered. However, he can't inform the homicide detective on the case because Lew Sloan (Danny Mastrogiorgio) falsified the ballistics report and now Cooper is being blackmailed.
Lew and Cooper learn through surveillance footage that a bartender slipped Cooper the GHB. However, Cooper finds the bartender dead in his home. The phone rings, and when Cooper answers, a voice on the other end tells him he now has the blood of two men on his hands.
Meanwhile, Ressler is clearly having a hard time with his addiction problem. Park catches him trying to steal a prescription pad from a crime scene. She later confronts him, telling him that if he doesn't shape up she will tell Cooper that she helped him pass his drug test.
Later, Ressler tells Park that visiting Liz's grave made things harder. Park tells him that he needs help and she feels like she is making things worse. At the end of the episode, Ressler handcuffs himself to his desk with the pills on the other side of the room and calls Park, leaving her a voicemail saying that she doesn't make things worse.
RELATED: 'The Blacklist': Why NBC Will Likely Renew the James Spader Series for Season 10