'The Blacklist' Season 9: Everything We Know so Far
We're counting down to the end of The Blacklist Season 8 but news of a season 9 renewal makes it that much sweeter. That means fans get another season to decipher who criminal conman and mastermind Raymond "Red" Reddington (James Spader) really is. Here's everything we know about season 9.
Fans theories about 'The Blacklist' Season 8 finale suggest cast changes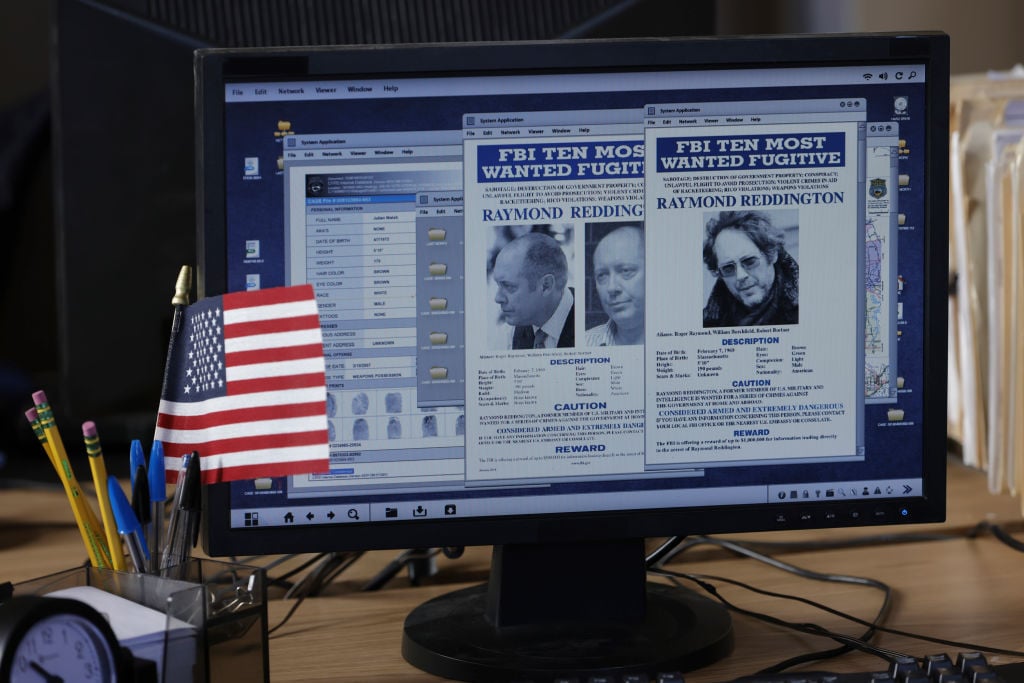 RELATED: 'The Blacklist': Sony Exec Addresses the Biggest Question of the Series
With less than a handful of episodes left in season 8, fan theories have really revved up. For the duration of the series — which began in 2013 — the biggest question has focused on Red's true identity.
However, as season 8 traversed into a romantic relationship between Elizabeth Keen (Megan Boone) and Donald Ressler (Diego Klattenhoff), things shifted. That, plus Keen's desire for revenge against Red, going rogue as an FBI wanted criminal, and getting captured make Ressler a prime suspect for raising the stakes.
All of this is some sort of retribution for Red killing Katarina Rostova (Liz's alleged mother), though many are still rooting for the Red/Liz father/daughter relationship to persevere. Anything can happen on The Blacklist, but with another season on the way, there's more wiggle room for writers in answering all those lingering questions (but really — who is Raymond Reddington once and for all?).
What we know about 'The Blacklist' Season 9
RELATED: 'The Blacklist': Here's Why Fans Think Liz Keen's Demise Is Inevitable
There aren't a lot of details released about season 9 yet. A May 14 tweet by NBC Entertainment lists The Blacklist among those with a fall 2021 timeslot. At this time, it still claims the Fridays at 8:00 p.m. ET spot. Likewise, season 8 will have its run on Netflix likely in September 2021, with season 9 to follow a year later as it typically runs a few months after a network finale.
As far as casting, no one has confirmed whether they're returning. We can assume Spader and Boone will come back because there's no show without them, despite the network trying to make it happen while Boone was out for another project.
Klattenhoff, as well as Amir Arison, Alina Park, Harry Lennix, and Laura Sohn, will likely return as well — unless writers decide to kill one of them off in the season 8 finale.
According to ShowBuzzDaily, ratings have declined with around 3.5 million viewers for every season 8 episode but continues to succeed in the Netlfix category.
Could there be a season 10?
RELATED: 'The Blacklist' Season 8 Fans Still Think This Old Reddington Theory Holds Up
It's clear The Blacklist is a beloved show as it's one of NBC's highest-rated dramas in network history. With season 9 confirmed, some wonder how much longer the series might go.
Sony Pictures TV Studios President Jeff Frost recently told Deadline that he'd like the Spader-led show to go as long as possible.
"Our hope is that both series would continue … There has been no conversation about it being the final season for (The Goldbergs or The Blacklist). We haven't gone into this being the final season; our hope is that there will be many more seasons of both shows."
So, while you may not get all the answers by the season 8 finale rest assured — they still have a lot of story left to tell.
The Blacklist airs Friday at 8:00 p.m. ET on NBC.