'The Blacklist' Season 9 Finale Recap, 'Marvin Gerard: Conclusion Part II' — a Farewell to Liz
The Blacklist Season 9 finale wrapped up Raymond Reddington's (James Spader) quest for revenge in an unexpected way. The task force and Red raced to find Marvin Gerard (Fisher Stevens), each with their own agenda in mind. Along the way, complicated emotions arose for both parties. Things ended differently for Marvin than fans might have expected and it looks like next season Red will be in more danger than ever before.
[Spoiler warning: This article contains spoilers for The Blacklist Season 9 Episode 22, "Marvin Gerard: Conclusion Part II."]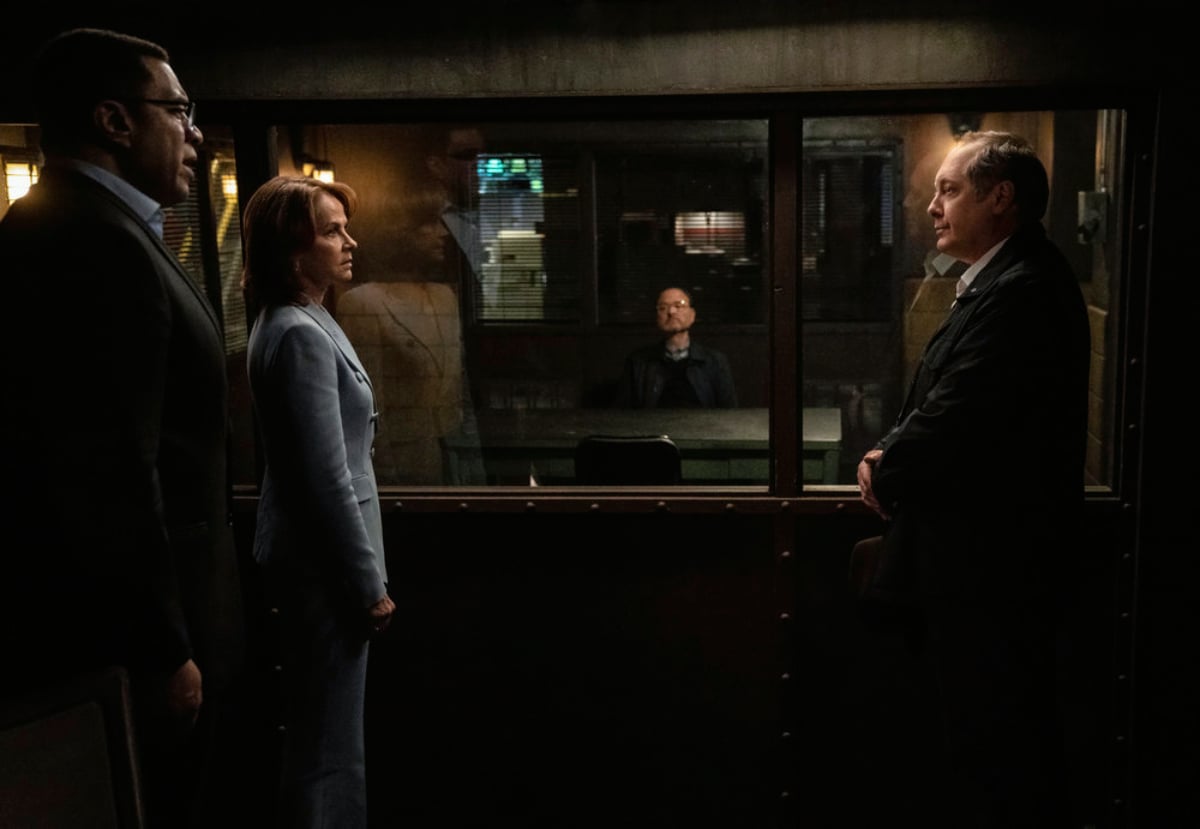 Marvin Gerard makes an offer in 'The Blacklist' Season 9 finale
It's a race between Red and the task force race to see who can find Marvin Gerard first in The Blacklist Season 9 finale. Ressler (Diego Klattenhoff) manages to apprehend Marvin on a plane just before he takes off. Cooper (Harry Lennix) sits down to question Marvin but he isn't giving Cooper much. Instead, Marvin insists on speaking with Cynthia Panabaker (Deirdre Lovejoy). Meanwhile, Red meets with Judge Carolyn Marquez (Lana Young), whose father owes Red a favor from many years ago.
When Marvin finally sits down with Panabaker, he offers a shocking proposal. Marvin wants to start a brand new task force, taking over Red's work and providing blacklister criminals to the FBI. "He's out. I'm in. I get his deal," Marvin says. "And in exchange, I continue to provide Main Justice with a steady stream of criminals you don't even know exist." Marvin adds that Main Justice can then prosecute and imprison Red.
Cooper remembers a promise he made to Agnes
While keeping an eye on Red, Park (Laura Sohn) and Dembe (Hisham Tawfiq) spot him bribing a security guard who works for Calvin Coolidge Corrections Center, where Marvin is being held. The task force brings the guard into custody. He reveals that he was supposed to lead Red into the center through a secret passageway so he could see Marvin.
During his time in prison, Marvin runs into a familiar face — Wujing (Chin Han), a blacklister criminal from season 1. Wujing has a plan to escape and he asks for Marvin's help securing him a trip to the courthouse. Marvin complies and gives him the advice he needs. Later, Ressler transports Marvin to the courthouse to close his deal as the head of the new task force. The only silver lining is that with this deal, Cooper won't end up in prison.
However, throughout The Blacklist Season 9 finale, Cooper is torn about the task force's failure to get justice for Liz. He tells Dembe that this was the only way he could keep his promise to Agnes. A flashback shows Agnes arriving at Cooper's home shortly after Liz's death. Agnes shows Cooper a wooden horse that she and her mother made together. She tells Cooper that her mother would use "wild horses" as a code for how much they loved each other when Liz had to go away. Cooper promises Agnes that he and Charlene aren't going anywhere.
Marvin Gerard's story reaches its end in 'The Blacklist' Season 9 finale
Judge Marquez's favor to Red finally comes into play. She manages to distract the judge set to preside over Marvin's hearing so that Red can corner Marvin alone in the judge's chambers. Red chastises Marvin over his cowardly actions and reminds him that nothing can protect him from Red's revenge.
However, Red doesn't pull the trigger. Red's words haunt Marvin. Although his deal goes through and he is released, he takes his own life shortly after. Before doing so, however, Marvin tells Wujing that Red is a CI and gives him a list of blacklisters that Red has helped to lock away.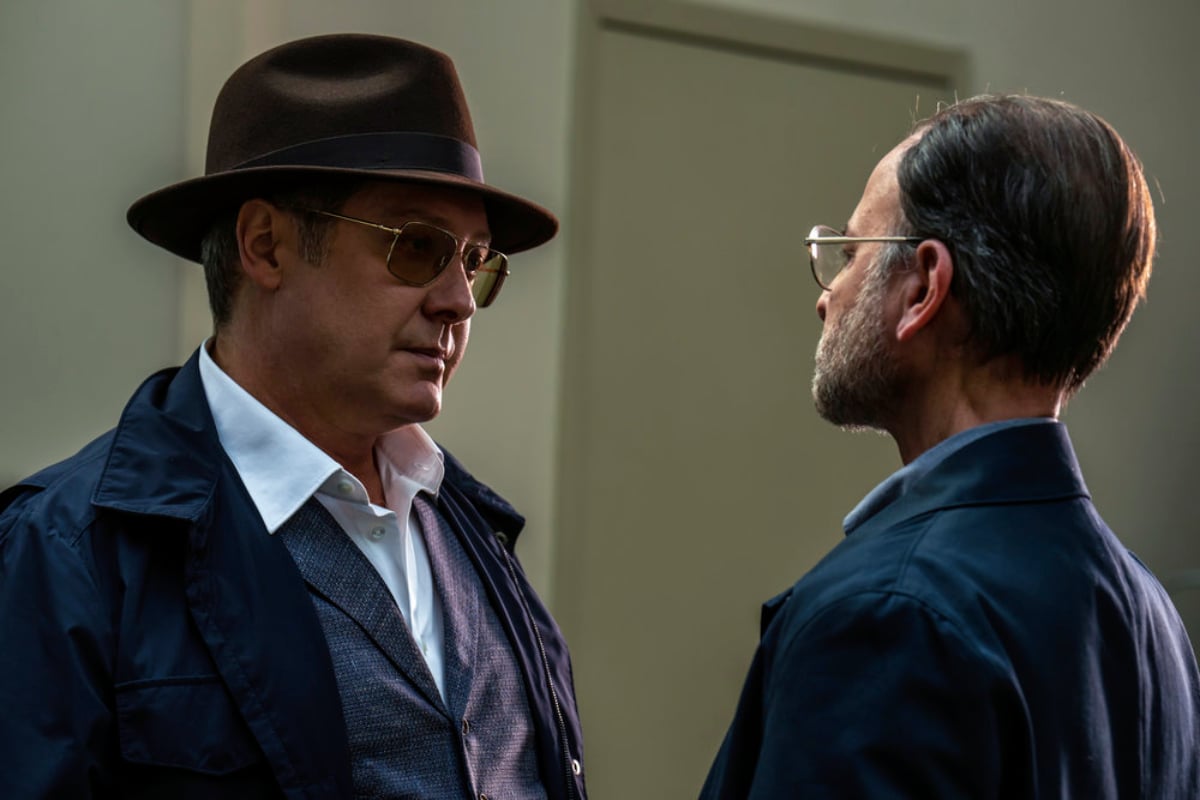 The task force gathers at Liz Keen's grave one last time in The Blacklist Season 9 finale. Aram reveals that he has decided to take an indefinite leave of absence from the task force to have some much-needed rest and relaxation in New York. Alina Park reveals that her headaches have been getting worse because she is pregnant, so she will be taking a leave of absence as well.
At the end of the episode, Wujing successfully escapes prison. He reveals that instead of going home, he plans to recruit blacklisters who Red has wronged and eventually kill Raymond Reddington. It looks like next season Red will be in more danger than ever before.
How to get help: In the U.S., call the National Suicide Prevention Lifeline at 1-800-273-8255. Or text HOME to 741-741 to speak with a trained crisis counselor at the free Crisis Text Line.
RELATED: 'The Blacklist' Season 9: Why Did Megan Boone Leave the Show?