'The Blacklist' Season 9: First Photos Reveal a Disheveled Donald Ressler — Here's Why It Matters
The wait is almost over — The Blacklist Season 9 is underway. Fans of the NBC series are eagerly waiting for the premiere to drop. In the meantime, the stars of the show are giving everyone a few teasers with photos and a leaked script. Diego Klattenhoff's look might hint at what's to come for Donald Ressler and the FBI task force team.
'The Blacklist' season 9 will be a gas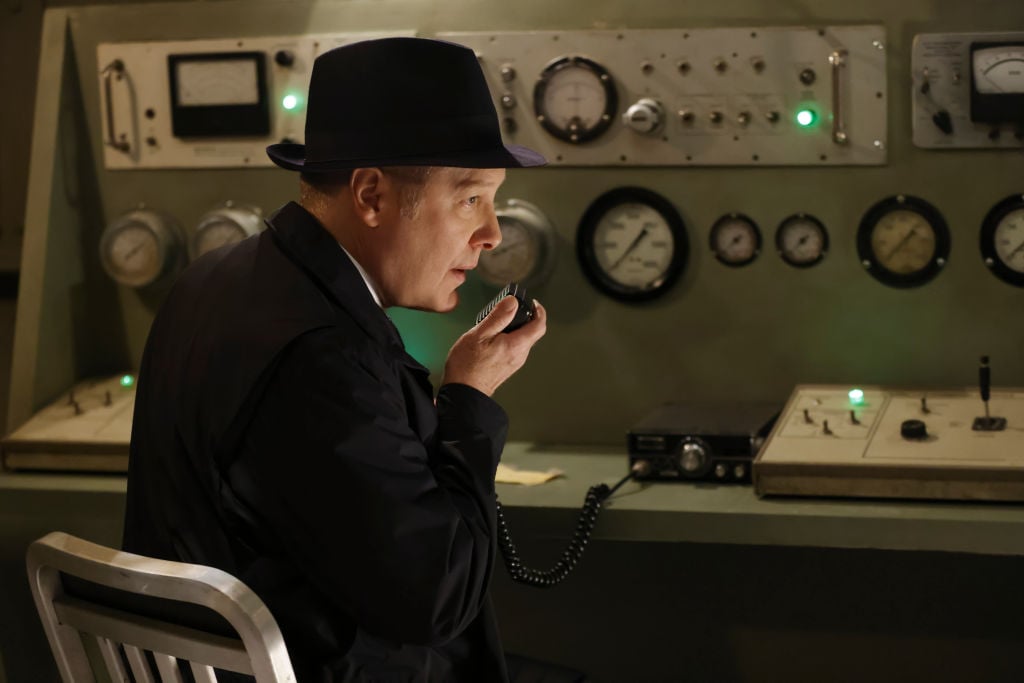 RELATED: 'The Blacklist': This Star Wanted the Role After Season 1 Showed People 'Getting Their Throats Slit'
The Blacklist Season 9 premieres on a new night — Thursday, Oct. 21 with a few changes. We know that a) series creator Jon Bokenkamp is out, leaving showrunner John Eisendrath to continue. And, we also know that b) star Megan Boone is also gone with a storyline that could go a number of ways.
While we don't know very much about season 9, there are a few things we do know. The main cast will return, which includes James Spader, Harry Lennix, Hisham Tawfiq, Amir Arison, Laura Sohn, and Klattenhoff. Following the season 8 finale "Konets," we can assume Raymond Reddington (Spader) and the rest of the crew are still mourning the loss of Liz (Boone).
There are, of course, many theories as to how things could play out for the Liz Keen character, considering the suggestive ambiguity left at "Konet's" end. Whatever happens, we're interested to see why a key player has a rough and tumble look.
New photos suggest a possible time jump
RELATED: 'The Blacklist': Will Season 9 Bring This Character Back From the Dead?
Thanks to AlyBlacklist — one of the most-trusted behind-the-scenes sources for Blacklist information — new photos have emerged from the set. Among them is a shot of Lennix and Klattenhoff posing for the camera. But there's one important detail: Klattenhoff looks drastically different with a full beard, longer hair, and he's wearing casual clothing. This is important because it could give clues regarding what to expect.
Reddit fans were quick to point out that this might indicate a time jump or that the task force has been disbanded.
"Probably means the TF was disbanded, like Panabaker promised," one fan wrote.
"I think this heavily implies that we're getting a short time skip — like between Seasons one and two, perhaps. The Task Force has likely been disbanded, but something apparently calls them back together, and they need Red's help, as evidenced from other promos that AlyBlacklist supplied," another said.
Several other hints, as noted by fans, are that Ressler has a bruise on his face and appears to be running in one scene. He could go rogue, on a path of revenge, or he might not know how to cope without Liz.
Another fan noted that they could film a "mix of stories and timelines," which would lend itself to explaining more about season 8 while still moving ahead.
'The Blacklist' Season 9 episode 'Skinner' leaked
RELATED: 'The Blacklist': Did Raymond Reddington Make a Deal to Test Liz?
As if the photos aren't enough, AlyBlacklist took things a step further in transcribing a leaked script posted by José Luis Useche. The title of the episode will be "The Skinner," and it seems to take place in Cuba where Cooper goes to find Reddington.
The actor also tweeted a photo of himself with Lennix and David Zayas saying, "My participation in the hit series The Blacklist is just beginning. Sharing the set with @HarryLennix and @DavidZayas62."
There you go — it's not everything there is to know about season 9 but it's a start.
The Blacklist Season 9 returns on Oct. 21 to NBC.