'The Blacklist' Season 9: Here's Why Marvin Actor Fisher Stevens Looks so Familiar
Red's associate Marvin Gerard returned in 'The Blacklist' Season 9. Fisher Stevens portrays Marvin and the actor has been in quite a few other movies and TV shows.
The Blacklist Season 9 brought back one of Raymond Reddington's associates from previous seasons. Marvin Gerard is a well-educated man who served as a shadow counsel for Red. Marvin pops up from time to time to advise Red, and he returned in season 9 episode 9. Here's where fans have probably seen Marvin actor Fisher Stevens onscreen before.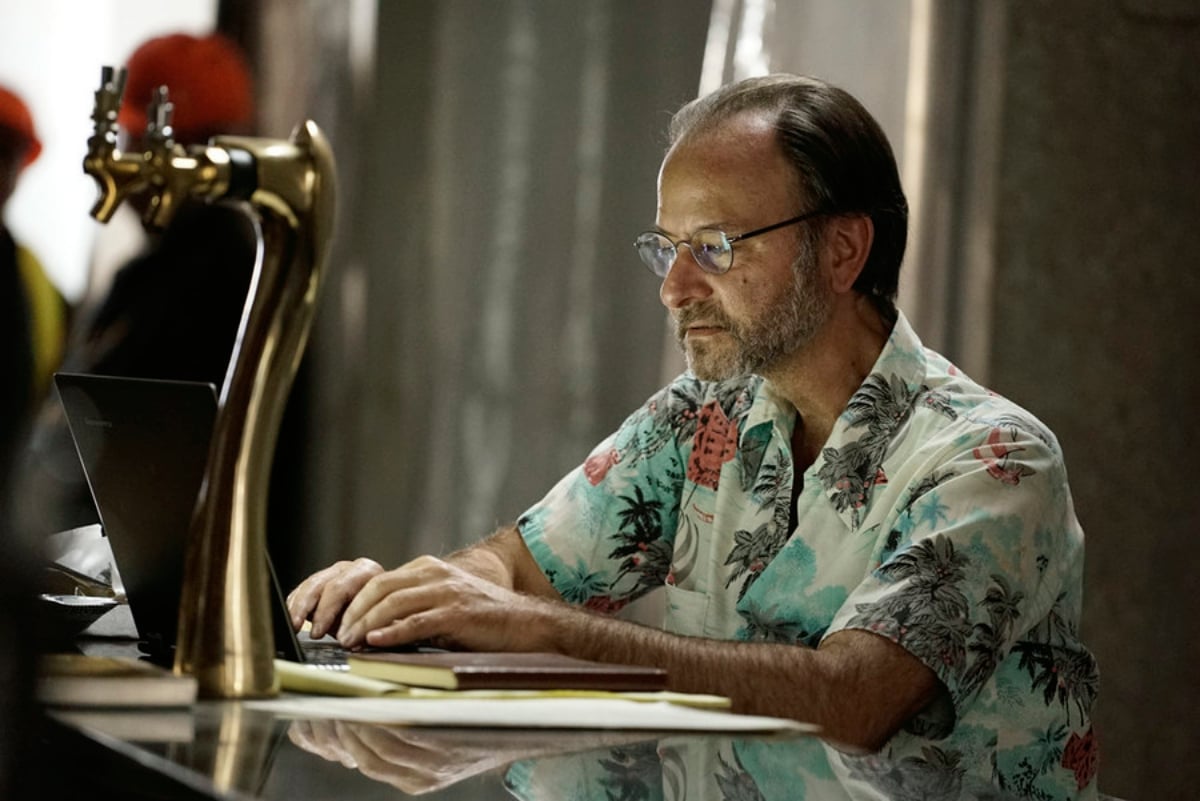 Fisher Stevens plays Marvin Gerard in 'The Blacklist'
Marvin was first introduced to The Blacklist in season 3, in the episode named after him. Marvin is a Harvard alumni who served as a prosecutor and a partner in his father-in-law's criminal defense firm. After losing custody of his son Timothy, Marvin tried to kidnap the boy from his emotionally abusive ex-wife.
This got him sent to jail, where he began his work as shadow counsel for high-profile criminals. This is how Marvin first became associated with Red. Eventually Red breaks Marvin out of prison in season 3. Marvin gives Red useful counsel and helps negotiate a deal so Liz Keen can avoid jail time after she kills Tom Connolly.
Here's where you've seen Fisher Stevens before
Stevens has appeared in multiple seasons of The Blacklist and has been acting for decades. According to IMDb, Fisher was a stage actor who made his motion picture debut in the horror film The Burning at just 16 years old. He also co-starred alongside Matt Dillon in the 80s comedy film The Flamingo Kid.
Fisher's acting credits on TV are numerous and fans have probably spotted him in one of their favorite shows. He has appeared in episodes of Friends, Law & Order, It's Always Sunny in Philadelphia, Ugly Betty, and Lost. Stevens currently plays Hugo Baker in the popular HBO drama series Succession.
If you don't know Stevens for his acting, perhaps you've heard him in one of his voice acting roles. Stevens lent his voice to the TV series The Legend of Korra, as well as to the films Isle of Dogs and Sing 2. Behind the scenes, Fisher even served as an executive producer on the TV series documentary Tiger King.
Fans think Marvin could have betrayed Red in 'The Blacklist' Season 9
In The Blacklist Season 9, Marvin returns to counsel Red, who has been blaming Dembe for the death of Liz Keen. Red eventually learns that an unknown person must have helped Vandyke find Liz on the night she died. Some fans speculate on Reddit that this person is Marvin.
After all, Red believed that Marvin betrayed him in season 8 and ordered him to be tortured, but it turned out that Marvin was actually framed. Although Red and Marvin seemed to reconcile, who knows if the latter still holds a significant grudge.