'The Blacklist' Season 9: Why Did Megan Boone Leave the Show?
The Blacklist Season 9 has returned, but the series is missing one of its main characters. Megan Boone will not be returning for the series's new season. Boone has been playing Liz Keen since the show began. Her exit from the show came as a surprise to many fans. There is plenty of speculation, but what's the real reason Boone left The Blacklist?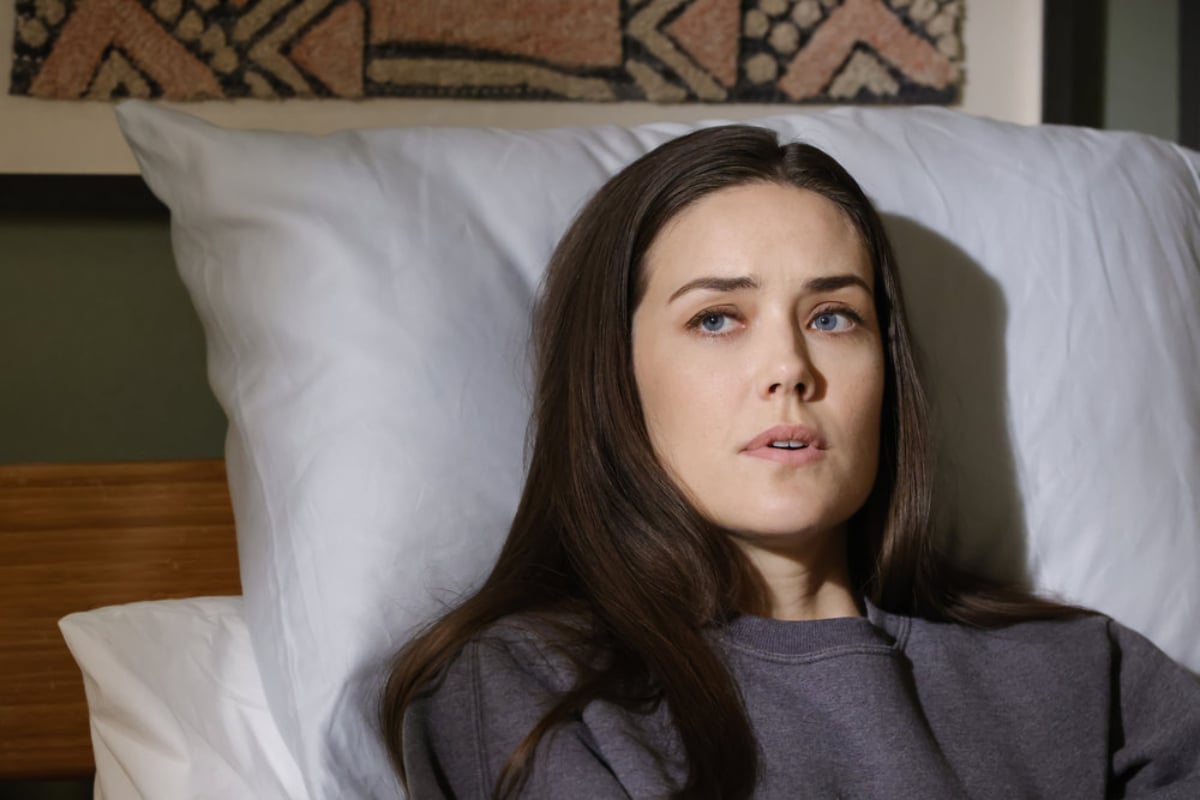 How can 'The Blacklist' continue without Liz?
Megan Boone has played Liz on The Blacklist for almost a decade. When fans first met her, Liz was an ambitious FBI profiler. Her story became tangled with criminal mastermind Raymond Reddington, played by James Spader. Reddington turned himself in to the FBI to help them catch high-profile criminals in the hopes of protecting Liz.
"This show has created an incredibly unique life for me," Boone said in an interview with ClubhouseConvos. "It's been an exercise that has been incredibly liberating, incredibly fulfilling. We all have the audience to thank."
Now Boone is bidding farewell to The Blacklist, but the show will continue to follow the FBI task force as they hunt down blacklisters in honor of Liz's memory.
Why did Megan Boone leave 'The Blacklist'?
Although it may have been surprising to fans, Boone's exit did not come as a shock to the cast and crew. The decision for Boone to leave the show came well before The Blacklist was renewed for season 9, Deadline reports. This gave the writers time to figure out an appropriate end for Liz.
In the final episode of The Blacklist Season 8, Liz was shot in the back by one of Townsend's men. She died in Reddington's arms while her life flashed before her eyes. Liz's death was heartbreaking, even to viewers who weren't big fans of the character.
Boone's decision to leave The Blacklist came from a desire to work on other projects. In fact, Boone has wasted no time making big moves in her career. Not long after her exit from the show, Boone launched a production company called Weird Sister, closing a first-look deal with Sony Pictures Television.
"I am beyond excited to have a home at SPTV where I can branch out and continue to work with this incredible team," Boone told Deadline. "They have been instrumental in my career, and fundamentally believe in my vision for Weird Sister. I'm thrilled for this new chapter."
Is Liz Keen really dead in 'The Blacklist' Season 9?
The Blacklist is well-known for "killing off" characters, only for them to return in a later season. It's no wonder that some fans believe that Liz isn't really dead in The Blacklist Season 9. "I didn't see her die. I only saw an unconscious Liz. They've pulled too many of these stunts," a fan wrote on Reddit.
It's definitely not impossible that The Blacklist Season 9 will reveal that Liz is alive. However, even if Liz is alive, fans shouldn't expect to be seeing Boone this season. The 38-year-old actor publicly said her goodbyes to the show, and it looks like she has a lot on her plate.
RELATED: 'The Blacklist' Season 9 Welcomes 'Law & Order' Alum For the New Season