'The Blacklist' Season 9: Is There a Mole on the Task Force Team?
With season 9 of 'The Blacklist' ahead, fans think there's a mole on the task force team. Here's why they're probably right.
The FBI task force on NBC's The Blacklist is responsible for stopping any "blacklisters" from Raymond "Red" Reddington's (James Spader) team. While former profiler Elizabeth Keen (Megan Boone) remained on the run for the better part of season 8, the rest of the team worked tirelessly to locate and capture her. Despite the appearance of a united front, fans think there's a mole in the group.
[Spoilers for The Blacklist Season 8 finale "Konets" below]
'The Blacklist' uncovered moles in previous seasons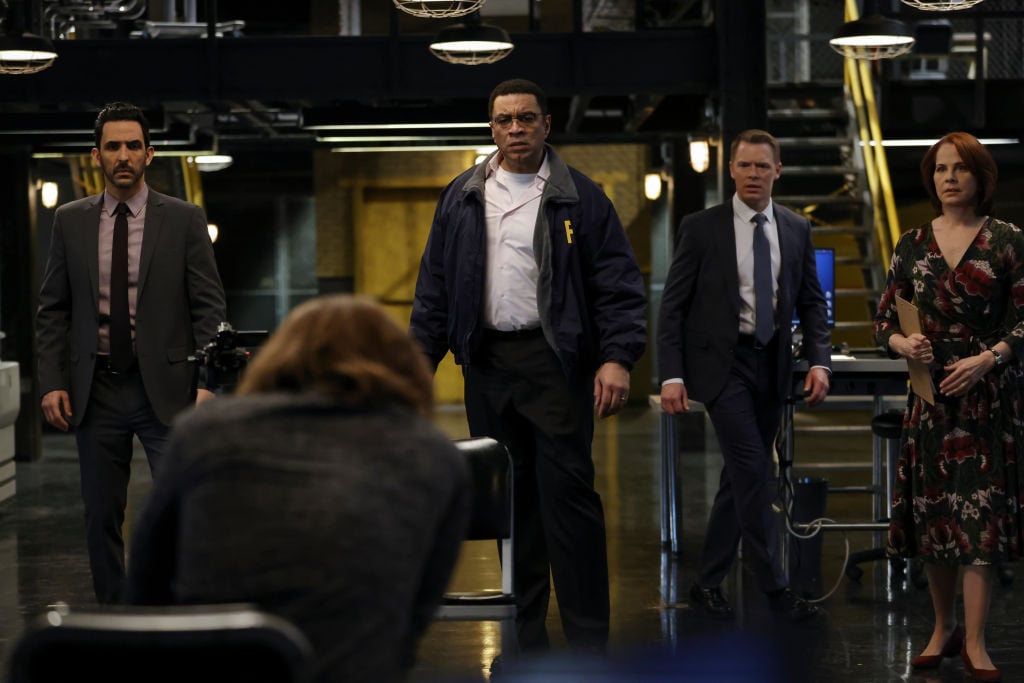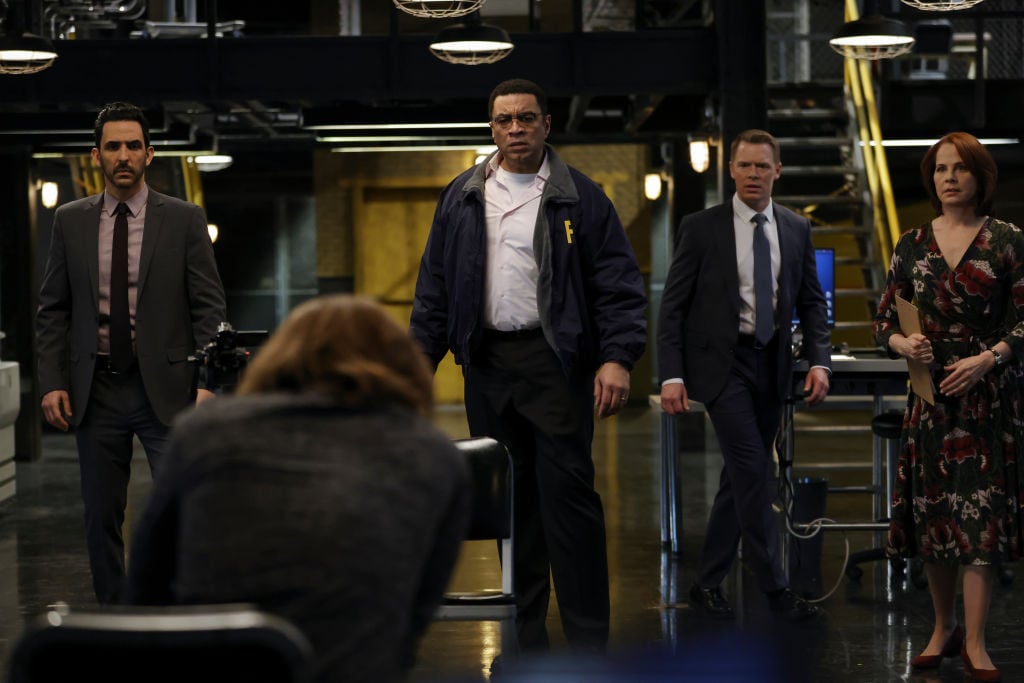 In season 1 of The Blacklist, multiple moles were discovered. Though it's been a while since dedicated fans have heard the names, Meera Malik (Parminder Nagra) gathered intel at the behest of Diane Fowler (Jane Alexander). Meera was killed by an assassin in "Berlin: The Conclusion."
In "The Cyprus Agency," Red discovered Diane's betrayal. She pleaded with Red not to kill her, saying she knew his true identity. "But if you know the truth, Diane, then somebody else does too," Red replied, proving once again why no one on The Blacklist should go ever against him.
In season 3, Samar Navabi (Mozhan Marnò) was found to be the one sending information to the Mossad. This became a reason Samar eventually left the task force and the show.
"You can look at it like she's betraying her friends at the FBI—or you can look at it like she's aiding and abetting the capture of a terrorist," Marnò told TV Insider at the time. "If you see it as an end game, then she's doing exactly what she's supposed to be doing."
One 'Blacklist' character plays good cop and bad cop well
Toward the end of season 8, Cynthia Panabaker (Deirdre Lovejoy) made some direct demands in regards to Liz Keen, Red, and the task force in general. She recently stated the Department of Justice directive was to issue a burn notice on Liz Keen.
"They want her scrubbed," she told Cooper and the team. When Aram (Amir Arison) asked what that meant, she replied, "Knowing too much is one thing, but she now demonstrates an obvious liability to the Bureau."
Depsite Cooper offering to bring her in, she held steady.
"As soon as Keen's handled, the DOJ will disavow all knowledge of the Task Force, kick Reddington free." She continued adding, if it all comes to fruition, the task force "never existed."
Could Cynthia Panabaker be a mole?
Some think those lines hint at something bigger — Panabaker is acting on behalf of someone, or something else. One Reddit thread details a few times when her behavior didn't quite mesh.
"So the congressman believed that there's a mole who is deeply embedded in the highest levels of the US government and has been there since the end of the Cold War. This person would be of similar age to Red. Cynthia Panabaker fits the description on all these points," a fan wrote."
"I agree with you on Panabaker. She's been on my radar for awhile," another fan said.
"I suspected her being a mole the moment Congressman said this to Cooper: 'But I think he's been here a long time. Long enough, he's become one of us. And he's using us. I'm telling you N-13 is buried deep within the U.S. government'. She is always in the right place at the right time and she acted so strange in the last episode and it only made me suspect her even more," another said.
"I suspect there's more than meets the eye but I don't think she's working for the other side," a fan said in another thread.
"She could be a Russian agent. Grew up as a second-generation Cold war spy. Raised by agents to be integrated into American life. Her accent and colloquialisms highlight how rooted she is in the USA. As a 2nd generation, she is expected to get into the highest levels of government and to be trusted with secrets," another added.
Deirdre Lovejoy plays characters with a twist
In another Reddit thread offering a poll, the majority of fans voted Panabaker as the most likely to be a sleeper agent within the DOJ. In other threads, viewers noted Panabaker's involvement with Scottie Hargrave (Famke Janssen) in earlier episodes but it's no coincidence fans think Panabaker is a mole. Lovejoy has been playing complex characters like Panabaker for years.
Whether she'd serial killer Claire McDermott on NCIS: New Orleans, serial killer Heather Taffet on Bones (we see a pattern here), or Asst. State's Atty. Rhonda Pearlman on The Wire, Lovejoy plays her roles with an heir of mystery. Many pointed out the star seems to lean toward roles that aren't inherently good or bad, but more complicated. There's usually more than meets the eye and such may be the case with Panabaker in season 9.
Since the announcement of series creator Jon Bokenkamp's exit ahead of season 9, viewers' expectations are hinged on showrunner John Eisendrath for the remainder of the series. This may or may not reveal what viewers have been saying on Reddit for years — Panabaker is the longest-running mole on The Blacklist and they want to see Red's reaction to it all.
There's no official start date for season 9 yet, but we'll keep you posted.