'The Blacklist' Season 9: Who Is Robert Vesco? Why Did He Return in the New Season?
The Blacklist Season 9 Episode 3 featured the return of a familiar face. Blacklister Robert Vesco, played by Stacy Keach, popped up again, this time leading a group of religious extremists. Vesco and Red have a complex history, and Red is again seeking payback from his old mentor. Here's everything you need to know about episode 3's guest star.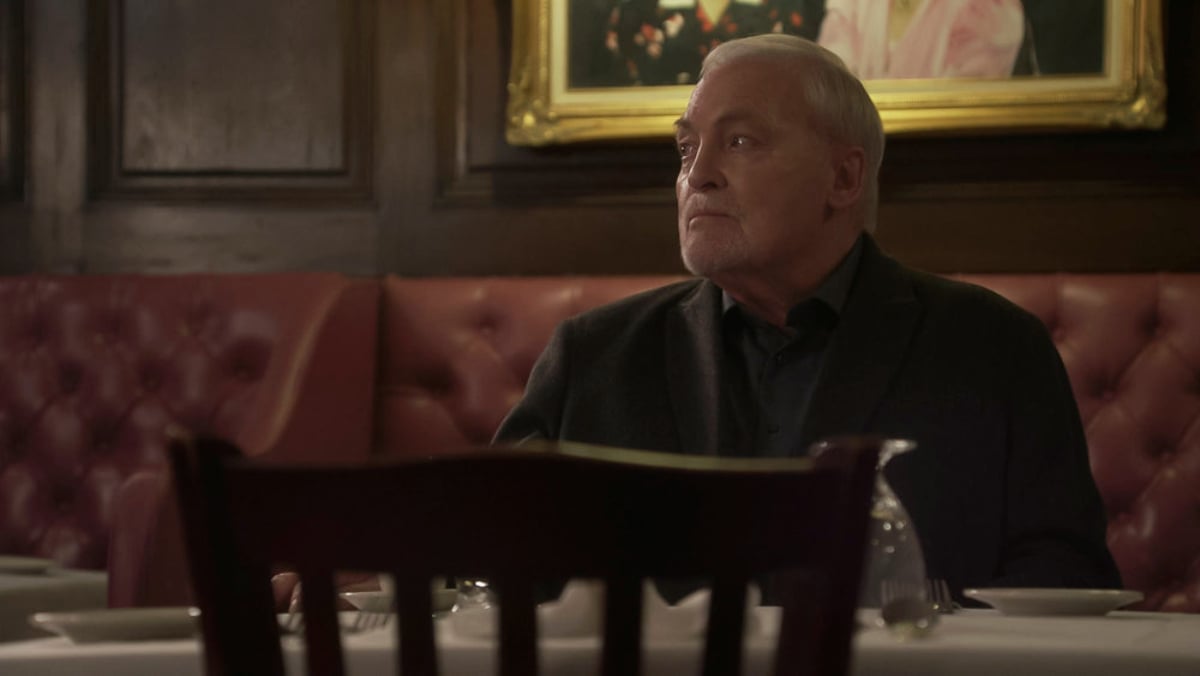 Who is Robert Vesco on 'The Blacklist'?
Vesco is a conman and legendary fugitive who mentored Red long ago. In the 1970s, the Federal Communications Commission accused him of stealing $200 million from a mutual fund he controlled. Vesco mentored a young Red and eventually conned him out of his life savings.
Years later, Red heard that Vesco faked his own death. Rumor has it, Vesco found the De La Cruz, a sunken ship filled with gold and treasure. Red tracks down his former mentor in season 6. It turns out that Vesco knew where to find the gold, but didn't go after it out of fear that he was being watched. Instead, Vesco faked his death, Distractify says.
Red confronts Vesco about the money he owes him and insists Vesco take him to the gold. Their adventure ends at an old opera house in New Orleans, with Vesco managing to swindle Red again.
Why did Vesco return for 'The Blacklist' Season 9?
In The Blacklist Season 9 Episode 3, Red stumbles upon his former mentor again. The FBI is investigating a group of religious extremists known as the Supremo Priori Knighthood (SPK) who have been stealing religious artifacts. Until now, the group has been mostly harmless. However, a heist to steal a belt worn by the Virgin Mary results in the death of a security guard.
Red attends an auction where the belt is being sold in order to find the leader of the SPK. He is surprised to come face to face with his old mentor Vesco, who has been leading the SPK under the name Giovanni. Vesco explains that he conned the group into criminal activity by convincing them that he burns the artifacts as a sacrifice. In reality, Vesco sells them for a profit.
Red obviously hasn't forgotten that his old mentor skipped town with a large sum of gold. He insists that Vesco return the money owed him, though they are interrupted when Red learns the SPK is planning to blow up a church. After the crisis is averted, Vesco prepares to fly to his bank in Malta to retrieve Red's money. Unfortunately for Red, Dembe arrests Vesco, and Red misses out on getting his money back once again.
Will Stacy Keach be back in the future?
Keach is a popular actor known for his role in a wide variety of television shows. It's a lot of fun to have Keach on the show and see someone finally get the best of Red. However, it doesn't look like he will be in any other episodes in The Blacklist Season 9, especially considering Vesco is off to jail. Still, you never know. It's not impossible for Vesco to escape and appear in future seasons.