'The Blacklist' Season 9 Is Underway — 5 Things to Know Before the Premiere
We are weeks away from The Blacklist's Season 9 premiere, and fans are clamoring for all the details. The Jon Bokenkamp creation that stars James Spader has teased fans about Raymond Reddington's identity for eight seasons. Filming has begun this week, meaning answers are on the horizon. Here's an update about what we know so far.
Filming for 'The Blacklist' Season 9 is happening now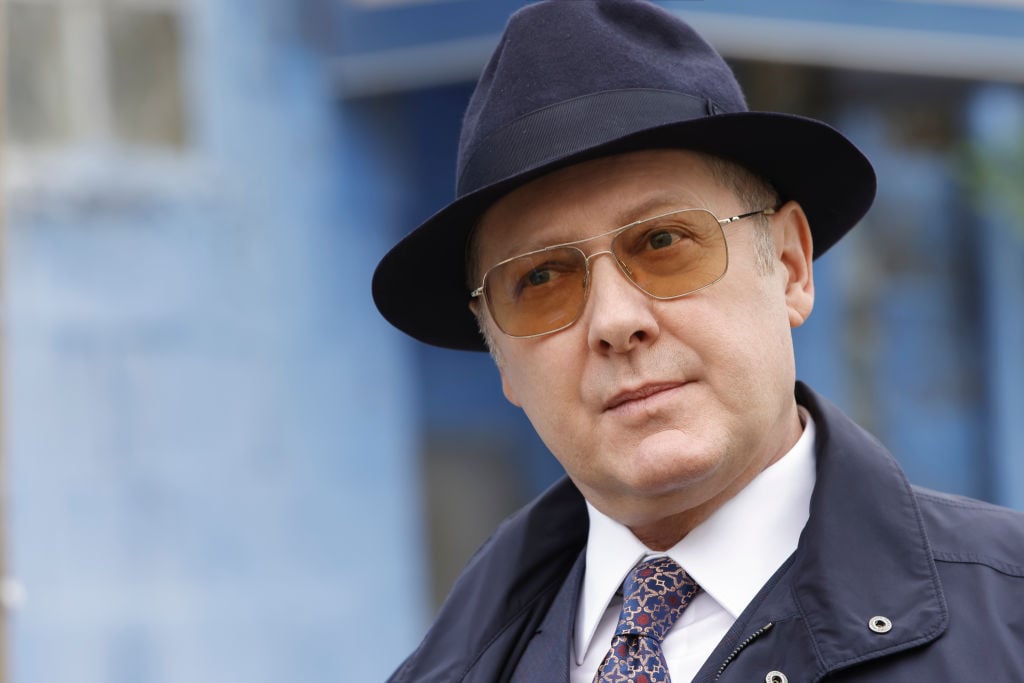 RELATED: 'The Blacklist': This Star Wanted the Role After Season 1 Showed People 'Getting Their Throats Slit'
It's only been just over two months since the season 8 finale of The Blacklist, and now filming is underway. Star Amir Arison did a live Q&A on Instagram, revealing he'd taken the COVID test and had a costume fitting that same day. Filming, he said, would take place the week of Sept. 6, and now photos and videos of such have begun circulating that show production trucks in Chelsea.
The premiere moves to a new night and time
Season 8 aired on Friday nights, but things have changed. With the cancellation of a new Law & Order iteration, The Blacklist moves to Thursdays at 8 p.m. ET on NBC. There will likely be a 22-episode order — as with previous seasons — but that remains to be seen.
The series is one of many that stuck with a full episode schedule despite the pandemic. Things began later than usual and ended later, only offering stars a quick break between seasons.
Casting for 'The Blacklist' Season 9
RELATED: Is 'The Blacklist' Criminal Raymond Reddington Worth More Than Another TV Kingpin?
So far, casting for season 9 hasn't revealed any new changes. As far as we know right now, the main cast returns. This includes Spader, Arison, Dembe Zuma (Hisham Tawfiq), Harry Lennix, Diego Klattenhoff, and Laura Sohn. We're also expecting to see Cynthia Panabaker (Deirdre Lovejoy), Agnes Keen (Hazel and Ginger Mason), along with Mrs. French (Victoria Clark).
Where the story might pick up when the fall premiere airs
Season 8 ended with a shocker, killing off lead Megan Boone's character Elizabeth Keen. The exit came just before Bokenkamp announced his departure from the series, leaving many to wonder about the state of the show. There's been much speculation about Reddington's identity, including multiple fan theories, with the absence of Boone and Bokenkamp moving forward.
What we do know is that Reddington will need to address his mystery illness at some point. We also don't know what will become of Liz's daughter Agnes or her caretaker, Mrs. French. If we're to assume Liz is, in fact, dead, the storylines will have to address that in some way before moving onto another criminal-of-the-week.
Is this the last season of the series?
RELATED: 'The Blacklist' Season 9: This Might Be the Only Story to Save the Series, According to Fans
Typically, orders for another season haven't come until about the midpoint of the prior season. We learned in Jan. 2021 that there would be a season 8, which suggests we'll know if season 9 is the last (or not) in a few months. Many aren't sure the show can survive after revelations in "Godwin Page," Nachalo," and "Konets," but we'll have to wait and see.
The Blacklist premieres on Oct. 21 on NBC.