'The Blacklist': Why Some Think This Character Will Steer Season 9 — for Better or Worse
Many have predictions about what will happen in The Blacklist season 9. From series-long theories to character arcs, the internet isn't lacking for thoughts on the hit NBC crime drama. Though much of the discussions that continue circulating aren't new, one theory popped up regarding a character's part in the episodes ahead.
Could Raymond Reddington eliminate blacklisters without the task force team?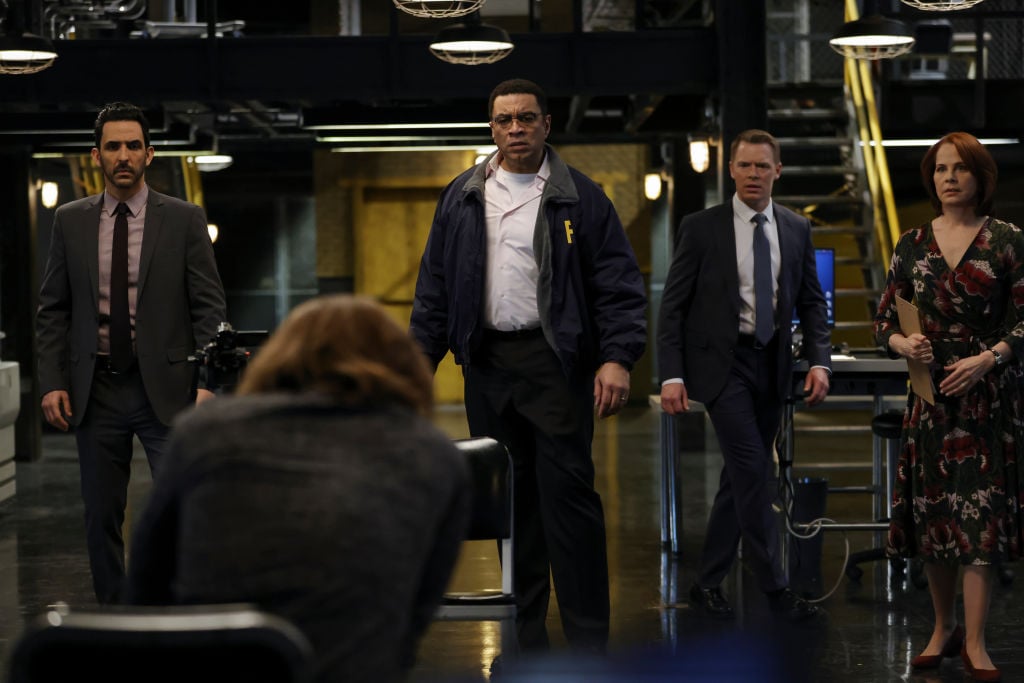 In The Blacklist pilot episode, it's revealed that wanted fugitive Raymond "Red" Reddington (James Spader) has returned from obscurity to "protect" FBI profiler Elizabeth Keen (Megan Boone). He also offers his blacklist of criminals in exchange for immunity.
What becomes of that working relationship is, essentially, a "criminal-of-the-week" that Reddington helps catch (or kill). In the season 8 finale, we see Keen shot and (allegedly) killed. If Reddington is blamed for bringing this all on — and with Cynthia Panabaker's (Dierdre Lovejoy) request to eliminate the task force team and have Keen "scrubbed" — Reddington could be on his own.
Could he do it without the FBI's resources? Moreso, there's one theory that suggests he could have a fight on his hands.
Here's who might take the lead in 'The Blacklist' Season 9
Among the many theories as to what season 9 will bring, we've already discussed the possibility of a mole within the task force team. It's a theory that holds weight, considering the burn notice Panabaker put on Keen. It seems others have expanded on the theory.
"I don't think Vandyke killed Liz because of any loyalty to Townsend. I thought he was just some hired assassin – why would he risk his life for a dead employer that can no longer pay him?" one Reddit fan wrote. "I think he was hired by Cynthia Panabaker to carry out her burn notice. That sets up a new big bad villain for next season, but it's someone we are familiar with instead of some random new character. I could see her trying to eliminate the whole task force and Red, and they end up working together to hunt her down."
Others agreed that the likelihood of something like this is high.
"Panabaker does seem likely. On the last two episodes Red didn't seem to know from Cooper that Panabaker had said Liz was to be scrubbed and the task force would be disbanded," another said.
"In all fairness, she did order Liz killed," another said, in part.
The fact that one of the last things Panabaker ordered was the elimination of Keen and the task force team is definitely suspect. But, with the exit of series creator Jon Bokenkamp, we have no idea how season 9 will play out.
'The Blacklist' Season 9 might look different
Bokenkamp's exit — along with Boone — might've paved the way for a complete retcon of The Blacklist's mythology and storylines. It's no secret that Bokenkamp had an original vision in mind (including the end). The season 8 finale "Konets" gave the appearance of said vision in all its entirety. Though there are always more sides to the story, we can't help but think writers will forge a new path outside of everything revealed and suggested in season 8.
With a little over two months until the fall premiere, there's still time for predictions. In the meantime, we'll hold our breaths and hope for the best.
The Blacklist returns this fall to NBC.