'The Blacklist': Sony Exec Addresses the Biggest Question of the Series
'The Blacklist' is headed for another season but could something else be in the works?
Season 8 of The Blacklist still has a few threads to tie up before the finale. Luckily for fans, the hit series has been renewed for another season which means James Spader, Megan Boone and the rest of the FBI task force will likely all return. Still, there's one lingering question viewers are dying to know before the show ends for good.
'The Blacklist' spin-off 'Redemption' ended in 2017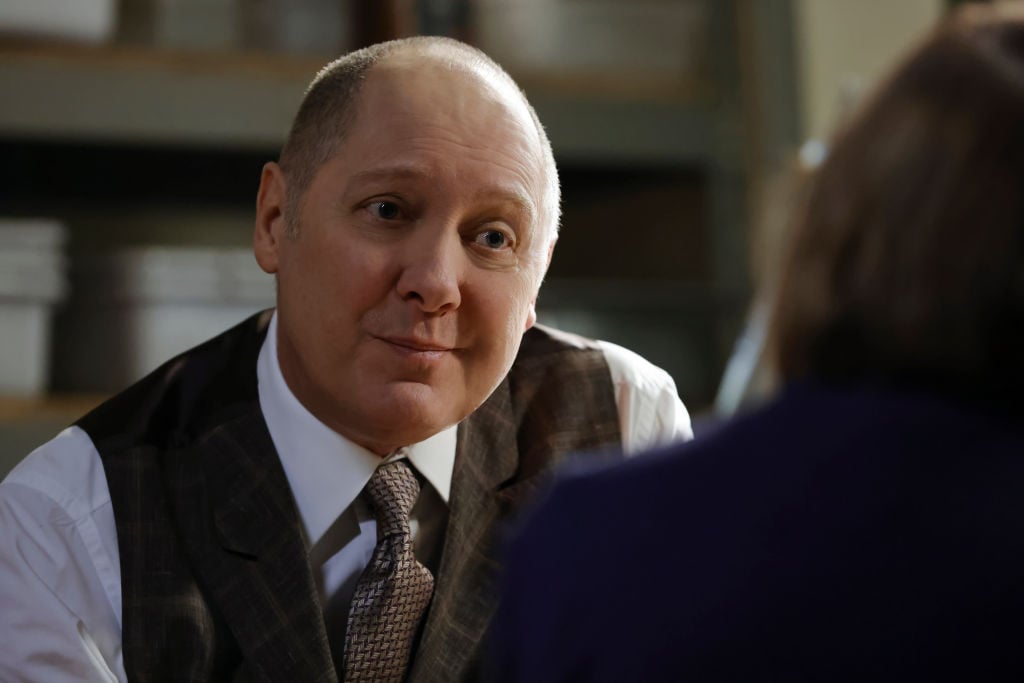 In 2016, The Blacklist attempted to cash in on its massive popularity by introducing a spinoff, The Blacklist: Redemption. The backdoor pilot took off with Tom Keen's (Ryan Eggold) Blacklist storyline as he went off on his own journey to learn about his past.
Executive producer John Eisendrath previously said via TCA that The Blacklist is "a cop show in many ways, this is a spy show."
The tie-in placed Tom in one episode of The Blacklist then directly into his own story in Redemption where it ran for eight episodes before deferring back to its mothership series.
"This is the biggest mission of Keen's life," Executive producer Jon Bokenkamp said in the same panel. "He doesn't know who his family was; he 'died' when he was very young."
Eisendrath continued: "The telling of the story has an odd, weird dynamic between a parent and a child. It's very different from the story of who Red is; there's a more relatable relationship for viewers here."
As fans of both shows know, Eggold went on to star in New Amsterdam once Tom was killed off The Blacklist. Though many still hold out hope it was another fake-out death, it doesn't look like he'll ever return in the original or another spinoff. However, with the current state of the show, there's room for more.
Could another spin-off happen? Sony boss weighs in
Now that it's been confirmed The Blacklist will return for season 9, there's time to speculate what's to come, such as beyond season 9.
"Our hope is that both series would continue. There has been no conversation about it being the final season for The Blacklist," Sony Pictures TV Studios President Jeff Frost said via Deadline. "We haven't gone into this being the final season; our hope is that there will be many more seasons of both shows."
The reason NBC can't let go of the series just yet, according to Deadline, has to do with how much profit the show rakes in for Sony Pictures TV — in America and internationally. Plus, NBCUniversal shares revenues with a 50 percent stake. Basically, everyone wants the show to stay as long as possible, hopefully with stellar ratings.
While that's enough to breathe a sigh of relief, Frost offered another nugget. When asked whether there's potential for another psin-off, he didn't say no.
"Anything is possible, let's see how the next season does but anything is possible," he said.
We know Eggold is out for future appearances — with the exception of possible flashbacks) — but that doesn't mean there won't be another spinoff based on, say, one of the task force members.
What's ahead for 'The Blacklist'
The May 28 episode of The Blacklist, "Balthazar 'Bino' Baker," teases an injured Ressler (Diego Klattenhoff), with Liz at his side. Though she's not an agent since going rogue, she attempts to save him. Viewers will (hopefully) get a clearer answer on whether the two will be endgame at some point.
Until then, the task force continues working with Raymond Reddington (Spader) while simultaneously announcing they don't trust him. The episode promises to thrill as Red tries to quietly move cargo with the help of an enforcer. Things will probably get blown up and Red will definitely wax poetic about something marvelous. One thing's for sure — we can't wait to see how the season ends.
The Blacklist airs Fridays at 8:00 p.m. ET on NBC