'The Blacklist' Star Clark Middleton On the Condition He's Lived With Since the Age Of 4
Raymond "Red" Reddington (James Spader) couldn't do "business" in NBC's The Blacklist without his handy-dandy crew of misfits. One of which is that of DMV employee — and Red's lead investigator — Glen "Jellybean" Carter, played by Clark Middleton. The actor opened up about a lifelong condition that hasn't stopped him from living his dreams one bit.
Clark Middleton struggled to find work as an actor in the beginning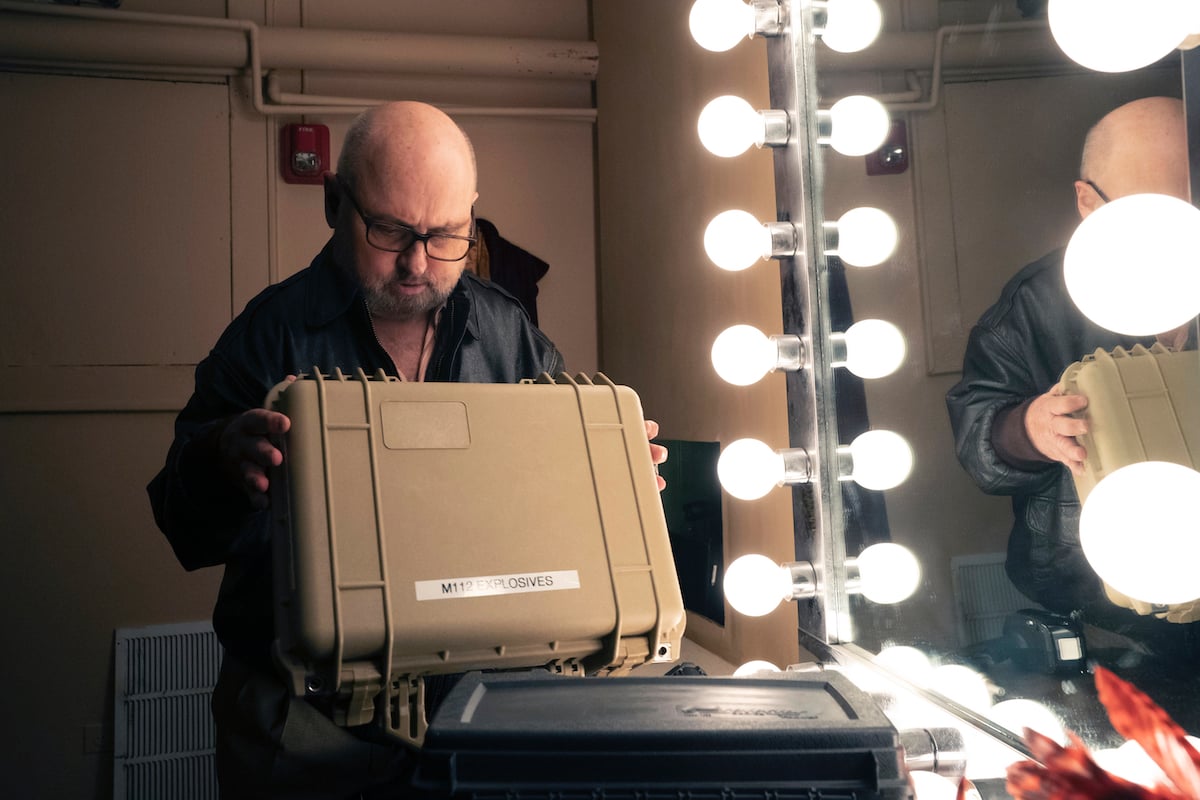 Like many working actors in Hollywood, finding the perfect role that offers a steady paycheck is tricky. NBC's The Blacklist, which is heading into its 8th season, has allowed the cast and crew exactly that — even for the stars who don't appear in every episode but have a recurring credit.
Clark Middleton's character, Glen "Jellybean" Carter, first appeared in the 2014 episode, "The Front," with subsequent cameos as often as Spader's character needed intel only "Jellybean" could provide.
In total, Middleton has 13 episodes of The Blacklist to his name. In that time, Middleton has taken on various other roles such as Twin Peaks, The Path, and American Gods to name a few.
The star's first acting credit spans back to 1983, but getting steady work proved a challenge for Middleton. He didn't gain momentum until snagging a four-episode gig in Law & Order from 1997-2000. Still, his work was sporadic.
"There were many years that I had a hard time making a decent living as an actor," Middleton told Parade. "I had to find other jobs, like teaching, to get by."
That said, Middleton continued teaching to pay the bills — and because he loves it. He and his wife, Elissa Middleton, formed a production company and acting school, Apt 929. There, the actor offers his services
"We have formed an extraordinary community. It is in the home of Geraldine Page and Rip Torn, great actors who both mentored and inspired me," he said. "But there are no shortcuts. I knew I wanted to direct a feature for over 20 years. It's just now that I feel I'm prepared."
Middleton won't be defined by his condition
When Middleton was 4 years old, he was diagnosed with juvenile rheumatoid arthritis. With the condition comes much pain, according to Middleton. Over the years, he's had multiple procedures and injuries due to arthritis. He's speaking out in hopes of educating others while showing the world he won't be defined by the diagnosis.
"You have to take the lead, redefine your narrative. Disabilities certainly create obstacles, but how you interpret those obstacles can become a creative act. I work in a business where one's appearance matters, at first, perhaps more than anything else," he said.
"However, people get to know you, your character and confidence, how you transform a room, or engage others. Those factors can change how people see you. Not because of, but in spite of our disabilities."
He continued: "I have lived with the disease since I was 4. As a kid, it was a very rocky road. I was lucky to have had a magnificent father who helped me frame things in a way that allowed me to create something with it, to turn lemons into lemonade."
That lemonade Middleton utilizes is The Arthritis Foundation. With his celebrity status, Middleton uses the platform to talk to others who've had similar health paths so they know they aren't alone.
Middleton also created a support group, The Young Mels — named after his father, Mel Middleton — which helps kids who have rheumatoid arthritis follow their dreams.
Though Middleton has received advice from the likes of Quentin Tarantino and other notable directors, his father was his greatest mentor.
"My best advice was from my father: Give the world the best you've got and the best will come back to you. Also, from my father: You have to love the work you do, and do the work you love," he said.
What others have said to and about Middleton's work
The Blacklist star has managed quite a career. Some of it, according to Middleton, came in part to the advice from others with much more experience, such as Tarantino.
"I told Quentin about my ambition to direct and asked him if he thought I should take a couple of years off from acting and go to film school. He said, 'No. Don't go to film school. Go to movies. Watch at least one movie a day,'" he said, admitting that watching movies helped him "though a lot of lonely years" he was sick.
"After speaking with Quentin, I committed to a film a day and watched close to 400 movies a year for the next 10 years."
Likewise, Middleton's The Path co-star, Aaron Paul, reflected on how the actor's drive inspires everyone around him.
"He pushes everyone around him to dive deep and give everything they have to the scene," Paul told Parade. "Even between takes, he is still in character, searching, poking and prodding at you for information. These past two years have truly been magic."
The Blacklist creator, Jon Bokenkamp, had similar sentiments.
"I just fell in love with him instantly," he said. "I thought, OK, this guy has to be in our show. He's probably somebody Red knows. I didn't know who, but Red knows him somehow." He added that "Jellybean" didn't come to life until Middleton stepped into the role.
Clearly, there's no stopping Middleton. He set his sights on superstardom and won't stop until he gets there. Look out for more of Jellybean in The Blacklist Season 8.