'The Blacklist' Star Diego Klattenhoff Says This Season 8 Storyline Is 'Inevitable'
Fans of 'The Blacklist' are counting down the days until the premiere of season 8. Here's what star Diego Klattenhoff said is 'inevitable'.
Thanks to the coronavirus (COVID-19) pandemic, NBC's The Blacklist is among the shows affected. Season 7 of the crime drama was cut short when production suddenly shut down, leaving many to wonder how things will progress when season 8 picks up. Star Diego Klattenhoff says there's at least one pivotal storyline about to erupt.
Season 8 of 'The Blacklist' has a premiere date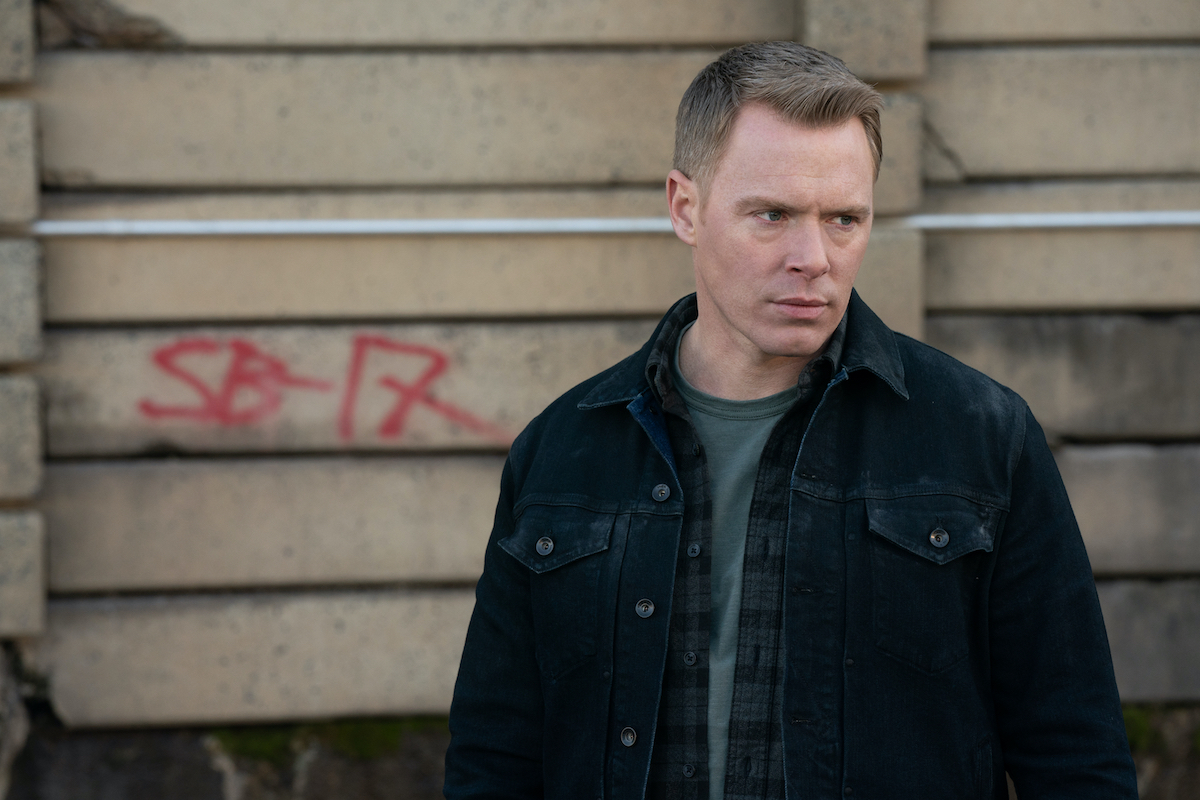 The time has come for the best of fall TV to get back to work with new episodes. Such is the case with The Blacklist — finally. The show, which shoots in the epicenter of COVID-19 in New York City, closed the set early to keep cast and crew safe.
To wrap up season 7, executive producers made the tough call to use already acquired footage to meld with animation. The end result gifted fans with a cinematic blend of live-action and animated versions of the characters to provide a season finale worthy of The Blacklist standards.
While some didn't love the format or conclusion, others raved about the way some story arcs concluded. The mixed reviews gave executive producers Jon Bosenkamp and John Eisendrath an idea of how to move forward with season 8.
That said, The Blacklist will return on Friday, Nov. 13 to NBC. It will also be available to stream on the new platform, Peacock TV. It may seem far off, but considering how much time the cast and crew had away, we're just thankful it's coming.
Diego Klattenhoff says this season 8 storyline is likely
Whether you've watched one episode of The Blacklist or all seven seasons, one thing is clear: tension is building to an inevitable peak. Klattenhoff, who plays FBI task force agent Donald Ressler, reveals where all that tension may combust — between his character and Megan Boone's Agent Elizabeth Keen.
"I think it's inevitable. I think we've gone through so much together over the years that obviously I mean who wouldn't trust me? So, if she comes to me and reveals her secrets," he said via Comic-Con@Home 2020.
Seasons leading up to season 8 hinted at a potential romance between the two as things heat up. Liz's endless identity search, her complex relationship with criminal mastermind Raymond Reddington (James Spader), and her ever-complicated friendship with Katarina Rostova (Laila Robins) leaves Liz in need of a trusted friend — Ressler.
"I think it's a good place as an actor to be in. The two Jo(h)ns [Jon Bokenkamp and John Eisendrath] set it up so well over the years of trying to walk this line of 'where your mom is', 'let's go to Cooper', and then also trying to hold on to that relationship with Liz and do the right thing," he said.
H continued: "So, it's a very conflicted fun thing to play there. I've heard rumors about these last three episodes and what's gonna come up for the beginning of Season 8, so very interested to finally get the scripts, and see where we kick off Season 8."
Those three episodes Klattenhoff referred to were supposed to end season 7. They may reveal more about Ressler and Liz.
Writers couldn't agree on what to do with Liz and Ressler, but has that changed?
The remaining episodes from season 7 will give season 8 a head start. Fans won't miss a beat in what writers had planned with [what would've been] the season 7 finale. That includes anything that may, or may not, happen between the two agents.
Bokenkamp and Eisendrath have addressed the Liz/Ressler dynamic in past interviews with hesitance in putting them together, mostly because they couldn't agree.
"We're evenly split in the writers' room. Is there room for that to expand and change? Yes. Will it? I'm not sure," he told TV Line.
With a whole season since that interview, maybe things have changed. We'll have to wait and see when The Blacklist returns in November 2020.