'The Blacklist' Star James Spader Explains Why He's Always Cast As The Bad Guy
James Spader's foray into Hollywood began in the early 1980s. After the actor dropped out of high school, he first took odd jobs to pay the bills. Long before Spader led the cast of The Blacklist, he played multiple villainous roles. So many, you'll be hard-pressed to see Spader as any other type of character. Why is he typecast as the antagonist so often?
A look at James Spader's roles over the years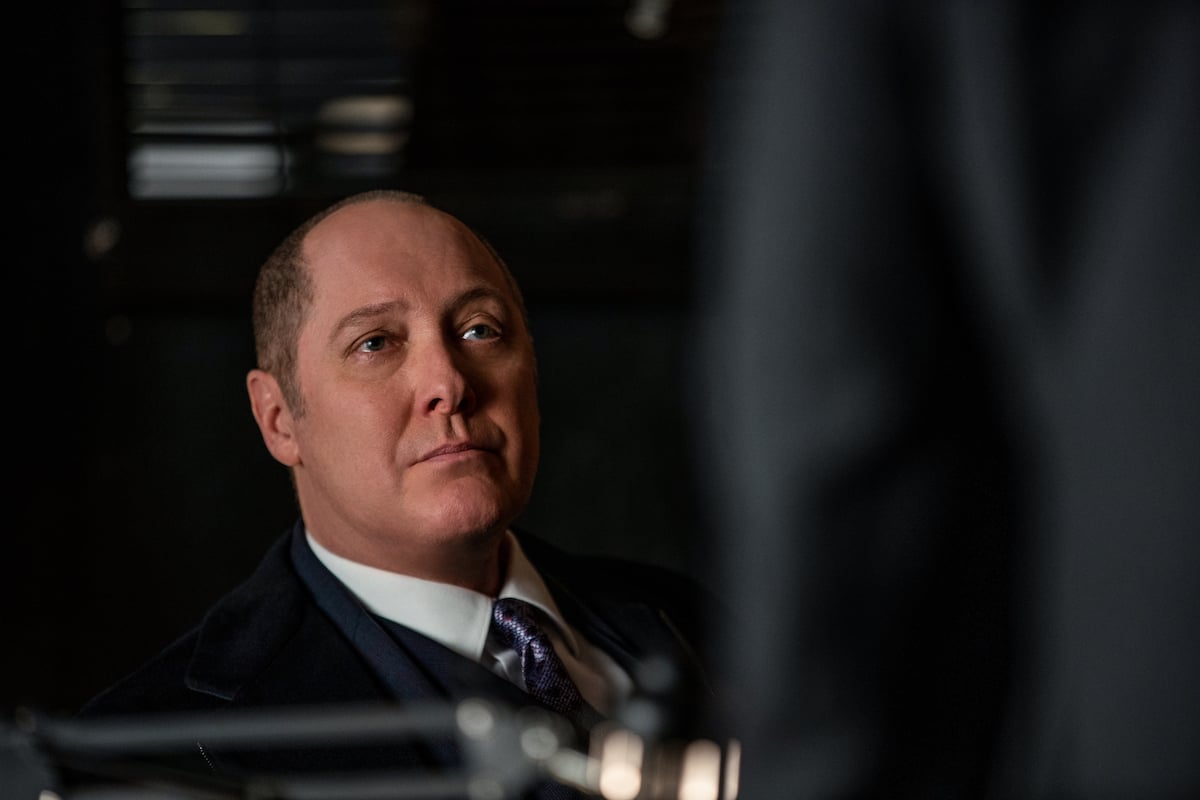 RELATED: Why 'The Blacklist' Star James Spader Has Been Deemed 'Difficult' to Work With
James Spader plays a cunning criminal on The Blacklist today. But, since the early 1980s, he's had a menagerie of roles. Many of them, however, had similar characteristics — generally of the oddball variety.
His first major film role was as Brooke Shields' brother in the 1981 film, Endless Love. Spader's transition into full-blown "bad" boy happened with movies like Pretty in Pink, Mannequin, Tuff Turf, and Less Than Zero.
Spader's 1989 jump into Steven Soderbergh's Sex, Lies, and Videotape — in which Spader played a darker character — landed the star a Best Actor award at the Cannes Film Festival.
More of the same followed, albeit, more sinister by the project. 1996's Crash and 2002's Secretary paved the way for his work in primetime TV. For five seasons, Spader played an arrogant lawyer in The Practice, and its spinoff, Boston Legal.
Then, when Steve Carell exited The Office, Spader stepped in for one season as the irreverent Robert California/Bob Kazamakis/The Lizard King. The character inspired and terrified the usual office members.
In 2013, The Blacklist came along with arguably the role of Spader's career as wanted fugitive-turned-informant, Raymond "Red" Reddington. The actor stepped away long enough to become a Marvel villain in the 2015 blockbuster, Avengers: Age of Ultron. Spader now continues with The Blacklist as it moves toward season 8.
Spader's childhood influences may play a role
RELATED: Is 'The Blacklist' Star James Spader Married?
The Blacklist star reveals one facet of the actor's repertoire. Spader told The Sydney Morning Herald he was heavily influenced by a particular type of art when he was a child.
"When I was a kid, and I first was watching James Cagney movies or Humphrey Bogart movies, those gangster movies, I thought they were great, you know? They were the characters I loved the most," Spader said.
"[They are] people who live sort of in the fringes or extremities of our society, their lives are lived in the extreme, and that makes for a good drama," he said. "But it also allows people to visit those sort of extreme aspects of our societies, and it transports people to a different place and a different sort of sensibility."
Why Spader is typecast into 'villain' roles
RELATED: 'The Blacklist' Star James Spader Was An Actual ConMan Before Hollywood
Showrunners for The Blacklist, Jon Bokenkamp, and John Eisendrath, said in past interviews that the character of Red was written a little differently at first. Spader's performance brings nuanced humor and darkness to the role. This is why he's likely cast as the same types of characters over and over again.
"I think certain qualities serve certain roles. When I started out in movies I seemed older than my years. Because you don't seem vulnerable, you can play someone who is confident and comfortable in ways actors who look younger can't. In the right context that can be somewhat startling, so you learn to play with it," Spader told Playboy.
"I think in some of my earlier work I was sort of hiding, and that's why I played so many bad guys. I liked being hired to play somebody who was so different from me. If you're not actually a bad guy, just the fact that you're comfortable with certain things — such as, say, sexuality — means you can tap into things that others can't."
Spader once told of an audition he went on that ended with the assumption he is the same as the roles he plays. It's something that, to his chagrin, is untrue according to IMDb.
"I had real trouble, actually, for a long time, getting people to hire me. My anxiety used to manifest itself in strange ways. I'd go in to read for some innocent, vulnerable character, and the feedback would be, 'Well, we met Jimmy…and he scared us.'"