'The Blacklist' Star James Spader Once Explained Why He Took on the Role of Red
When NBC's The Blacklist began in 2013, James Spader had just finished a stint on The Office as the charismatic and mysterious Robert California. Throughout the star's 40-year career, fans have come to expect a certain level of quirkiness in anything Spader takes on. According to fans, Spader's role as criminal mastermind Raymond "Red" Reddington might be his most intriguing yet. That said, there's a reason the highly-acclaimed icon signed on. Here's what we know.
James Spader's Raymond 'Red' Reddington is the antagonist we hate to love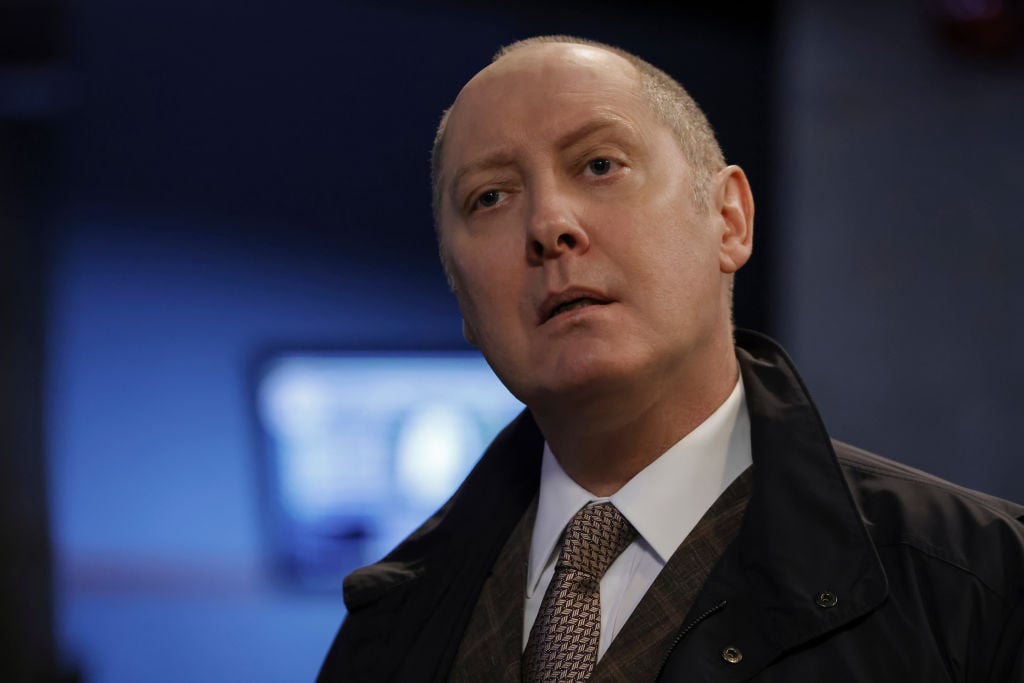 RELATED: 'The Blacklist' Star James Spader's Upbringing Is as Wild as You Might Think
Dedicated fans of The Blacklist likely already know that the FBI's Most Wanted poster shown in the pilot reveals Spader's actual birthday: February 7, 1960, per IMDb. That's just one of the many details the star brought from his real-life onto the small screen. Other pieces include Red's iconic hats — which aren't unlike Spader's own collection.
Raymond Reddington is different from the various criminals on TV, largely due to Spader's dedication to the character. Creator and showrunner Jon Bokenkamp told TV Guide in 2017 that many of Red's lengthy speeches are inspired by what writers want to hear Spader say.
"A lot of it is Googling places that would be hard for Spader to say," Bokenkamp said. "And trying to find foods that would be weird to watch him describe and delight in. Oftentimes we just start with a sentence like, 'I was once off the coast of such and such.' and spitball from there."
Why Spader took on 'The Blacklist'
RELATED: 'The Blacklist' Stars Reveal What It's Really Like Working With the Notoriously Intense James Spader
Spader is a multi-award-winning star with more than a few hit projects before The Blacklist came along. Some remember him from the '80s era of films like Pretty in Pink, while others still cling to his other alter-ego as attorney Alan Shore on The Practice and Boston Legal.
In 2014, Spader revealed to National Post that when Boston Legal finished, he was, "looking for an antidote to doing an hour network drama year in and year out, so I came to New York and did a new David Mamet play on Broadway."
He continued: "It was the perfect antidote but then of course at the end of it I was broke."
That's when The Office's Robert California came along, followed by Steven Spielberg's Lincoln.
"And then this came across my doorstep and I got very excited about it," he said of The Blacklist pilot. "I was having a hard time trying to find a television show that had all of the elements that I wanted badly: dramatic at the same time that it is funny and irreverent; that lives and shoots in a city that was exciting to live and shoot in, and also seemed to be a series that could sustain over a period of time."
To add to that, Spader's one true reason for becoming Red is a lot simpler than we thought.
"I just thought it would be tremendous fun," he said.
Does Spader know how 'The Blacklist' ends?
RELATED: Why James Spader 'The Blacklist' Star Has Been Deemed 'Difficult' to Work With
As the season 8 finale of The Blacklist looms, fans are spiraling down a laundry list of theories as to how it'll all end for Red. In previous episodes, his health declined which has some worried he'll die by the time the series wraps. With Elizabeth Keen (Megan Boone) listed as the No. 1 person on Red's "blacklist," it seems fitting that one, or the other, or both go out in style.
For now, we don't know how the writers will tie up all the loose ends. Season 9 of the show is slated to begin in the fall which means a new season of questions and theories. That said, does Spader know what will happen? As an executive producer of the show — and the star — it's likely he has an idea of Red's fate, even if we don't.
The initial pitch from Bokenkamp to Spader likely involved spilling at least some of the secrets, or Spader might not have signed on. As for fans, there's always a Reddit thread to dissect at length (thanks, Internet).
The Blacklist airs Fridays at 8:00 p.m. ET on NBC.