'The Blacklist' Star James Spader Once Said Things Will Connect 'by the End of the Series'
The Blacklist wouldn't be what it is without star James Spader. As the conman-turned FBI informant, Raymond "Red" Reddington plays both sides when everything's at stake. For eight seasons, Red's involvement with the secret criminal underground helped the FBI task force team eliminate threats they didn't know existed. And, while some things don't always make sense, Spader says it will — eventually.
James Spader had reservations about doing another TV show before 'The Blacklist'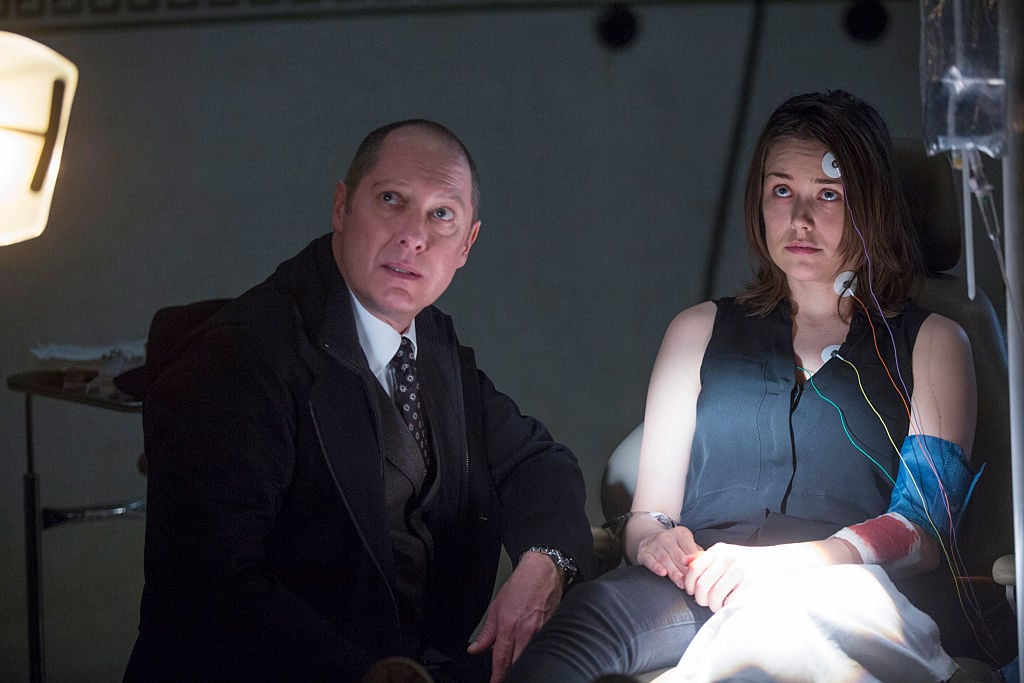 In 2003, Spader took a chance and signed on to play Attorney Alan Shore on The Practice. His portrayal was so successful among viewers, he continued with the role for four more years in the spinoff, Boston Legal. When the show concluded in 2008, the star didn't think he'd want to do another TV series full-time. Outside of his 25-episode stint on The Office from 2011-2012, Spader prioritized film roles.
"I was definitely particular about what I was looking for," Spader previously told Flickering Myth. "But, yes, to be frank, I was apprehensive about signing on for a broadcast network show; initially I was looking for a cable show simply because their season is shorter; they shoot fewer episodes. But this material happened to be broadcast network."
Why Spader took on the role of Raymond Reddington
So what was it about The Blacklist that pulled the Pretty in Pink star back to network TV?
"I was looking for a series that was dichotomous in its tone — that was at times funny and other times not at all, and that the character could carry that. That the character was serious and yet very irreverent so that there would be a lot to play," he said.
"Because you have to sustain it — it has to hold your interest and curiosity for a long period of time. So I was looking for something where there was a real complexity in terms of playing that character. But also, I was really drawn to the fact that I knew nothing about what direction it could go in and what direction this character might go."
He continued: "I knew less after I finished reading the pilot than I did at the beginning of it. And I thought, Fantastic because to sustain it over a number of seasons, it's nice to be surprised and keep discovering things. I don't think I could survive on a show where it's just an equation and you're solving that equation every week. I just couldn't."
'The Blacklist' star said everything will make sense by series end
The final three episodes of season 8 revealed a lot of information fans have wanted from the pilot episode. Yet, there's still much to uncover. Many wonder how much of past material makes sense given new revelations in those final three episodes. Spader said in that same interview, all will be revealed by the series finale.
"If it's done the way we intend, once we reach the inevitable end of the series, you'll look back and you'll realize that there were things you found out along the way that you weren't sure how to process and all of a sudden those things will connect," he said.
"And that's the fun of it; it's almost like a puzzle, but unlike a puzzle where you empty the box and all of the pieces are laying in front of you, instead this is a puzzle where we're giving you pieces as we go along, and eventually you can put them together and they fit."
Spader weighs in on why fans love Raymond Reddington
Raymond Reddington is the ultimate antagonist we hate to love and Spader thinks that's why people continue tuning in week after week.
"Over the years I've never been able to figure out what people might like or not like, but I think people respond to the dichotomy in any antihero, I think they really respond to that. And if you pay real service to both aspects of that word, if he's at times the antagonist and other times the protagonist, if you really pay service to that balance," he said.
"I think everybody would be enormously disappointed — I know I would be enormously disappointed — if we were to discover that Reddington was really a righteous guy who's really doing the right thing and it's all about redemption and the truth will be out, and when the truth comes out you'll realize that I'm an innocent. That would be so disappointing. I think the thing that is compelling is the fact that you've got someone who, you're not sure whether he's a very bad guy who does good things or he's a good guy who does very bad things."
Reddington works because Spader puts everything into the role
That said, Spader is acutely aware it's his reputation on the line when it comes to the role. Like fans, he wants the character to come off a certain way as well. If he weren't capable, he'd have turned down the role.
"I want it to be successful, I want it to work and…if I don't think I can make a character work, I turn it down," he said. " If I don't think I can bring enough to it, I turn it down. So if I sign on for a piece of material, I know I'm going to be able to do a job with it."
The Blacklist returns this fall to NBC.