'The Blacklist' Star James Spader Was An Actual ConMan Before Hollywood
James Spader is good at his job. Playing elusive and notorious criminal, Raymond "Red" Reddington on NBC's The Blacklist appeared effortless for the iconic actor. It turns out, Spader has something in common with Red: they've both conned people.
James Spader doesn't love the business of Hollywood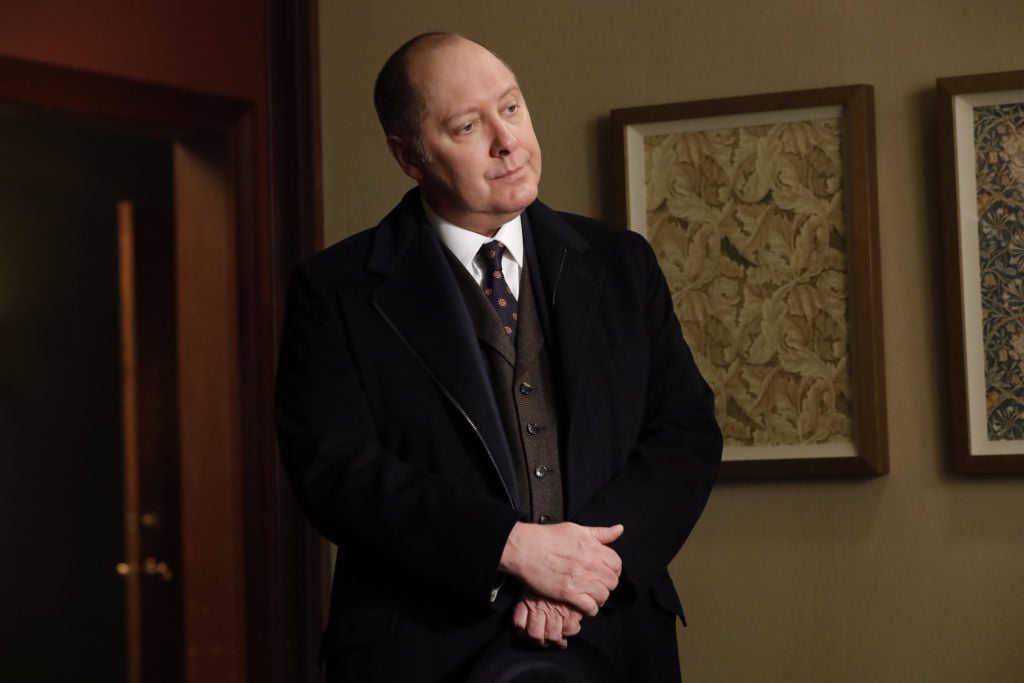 RELATED: 'The Office': Fans Have An Interesting Theory About Robert California
Starring on The Blacklist may come easily to star, James Spader, but that doesn't mean he's on board with all parts of the job. While the hit crime drama is about to film season 8, Spader reflected on why he chose the role.
"I wanted to find something which was going to mix irreverence with drama," he told The Guardian. "And a character who would continue to surprise me. On a series where you do 22 episodes, that's such an important thing."
The longevity is important to the actor, namely because — by his own account — he's not very good at being a working actor.
"There are some actors who are very good at developing things," he said. "Who have… 'things in the pipeline'. I am abysmal at that kind of thing, loathe it, and am a terrible planner. Unless I'm showing up on the set and acting I prefer to have nothing to do with the actual business of being an actor."
The primary reason Spader takes any role such as The Blacklist has more to do with the paycheck.
"I have a history," he said. "I'm not very responsible economically and have a history working on films for years and years. By the time I was starting the next film, I was starting from zero again. Television is the best earner. So the idea of knowing that the bills are going to be paid."
Spader worked odd jobs before acting
RELATED: 'The Blacklist': The Interesting Way Producers Come Up With The Show's Stories
Acting aside, the accomplished actor took on a string of odd jobs to pay the bills with no regard for what the job entailed — so long as it paid. Spader, whose parents worked as teachers with his sisters following in the same footsteps, moved to New York to follow a different dream.
Before the high-paying acting roles came along, Spader took odd jobs as a manure shoveller, railroad loader, and yoga instructor — where he met his first wife, Victoria. They've since divorced but Spader never stopped taking whatever job came along until he realized it wasn't working.
"I didn't think the TV show through. I was just working all the time. Far too much to lead a very healthy life," he told Independent UK.
"I just don't think acting that much in a year is good for you. I wasn't being flippant. Most of the films I've made were because I'd run out of money. But I'd still be looking for the best film I could find at that time."
The 1 thing Spader has in common with 'Red'
RELATED: 'The Blacklist': Why Everyone Involved May Have Bitten Off More Than They Can Chew
As referenced, The Blacklist actor — who knows nothing of yoga — taught yoga classes as a professional yoga instructor in the 1970s. The catch? He knew nothing about yoga, wasn't certified in anything, and merely wanted to make money.
"It was THE great yoga scam," Spader told Seth Meyers. "I was completely unqualified. I had done it because I heard the hours were flexible and there were a lot of girls around."
If you're wondering how something so random came about, Spader found a brochure at a grocery store. Yoga looked simple enough. Hold a pose, and breathe. At least, that's what he instructed his paying members to do.
If that's not a close enough resemblance to his fictional character via The Blacklist, imagine Spader falling asleep in the middle of class — because that's what happened, according to the actor.
"My classes were: I dimmed the lights and I would sort of lay down in the front and I would just get people into – I would talk them into, I didn't even show them, I would talk them into some sort of odd contortion that I interpreted and being yogic," he said.
If you're one of the "lucky" few who took a Spader-instructed yoga class, congratulations — you've been had by Red long before Red existed.