'The Blacklist' Star James Spader's Friendship With William Shatner Is as Mysterious as He Is
Over a decade ago, two of Hollywood's biggest icons — James Spader and William Shatner' starred in the primetime drama series, Boston Legal. For four years, the dynamic duo squared-off leaving some to wonder if The Blacklist and Star Trek stars are friends in real life. The answer, it seems, isn't that simple.
'Boston Legal' aired for five seasons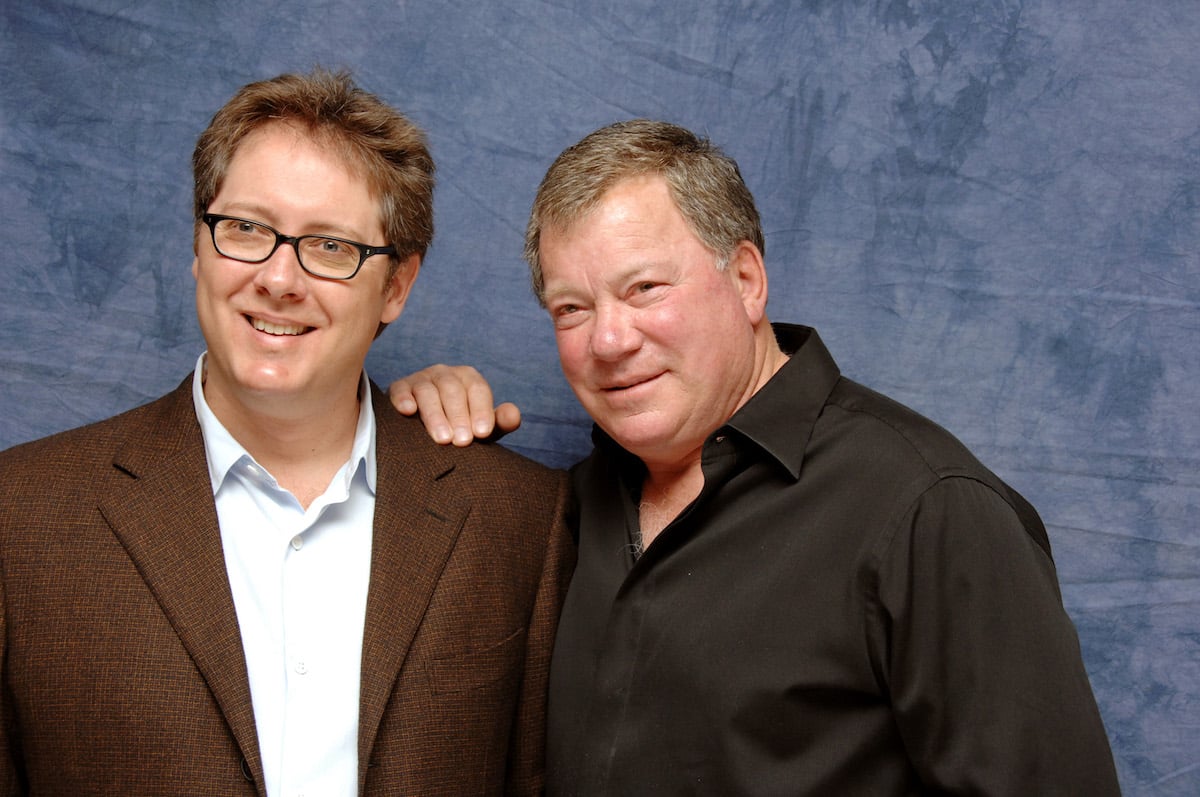 RELATED: Why Maggie Gyllenhaal Felt 'Dismissed' By 'The Blacklist' Star James Spader On the Set of 'Secretary'
In 2003, The Blacklist star, James Spader, first appeared as attorney Alan Shore, in The Practice. For 22 episodes, Spader brought his A-game in the courtroom in the eighth and final season of the show.
Ironically, Spader's The Blacklist co-star, Susan Blommaert, also appeared in multiple episodes of The Practice as Judge Rudy Fox. The David E. Kelley show paved the way for the Spader-led spin-off, Boston Legal. However, Kelley said via The Hollywood Reporter he initially received "pushback" against his decision to cast Spader.
"I was told that no one would ever welcome James Spader into their living room," Kelley said. "People will watch him in the movies, but they will never let him in their own home."
Spader went on to win three Emmy's for his role. Still, Boston Legal only made it through four full seasons and an abbreviated fifth season before it was canceled.
One thing that came from the show is the friendship that developed between Spader and Boston Legal co-star, William Shatner. Just don't expect them to hang out together very often.
Spader and Shatner didn't socialize together
RELATED: 'The Blacklist' Star James Spader On His Obsessive-Compulsive Ways: 'It's Very Hard For Me'
Prior to working together in Boston Legal, Spader admitted to Playboy he hadn't watched much of Shatner's projects and vice versa.
"I'd seen Bill in Judgment at Nuremberg and a couple of episodes of Star Trek when I'd wander into a room at school and a bunch of stoners would be watching it. I don't think he'd seen anything I'd done," he said.
"We met on our first day of shooting, and it just worked right away. We don't really work in the same way. We're very different personalities, and our lives are very different. He's a great man-child with a lust for life."
That said, despite their friendship, Spader admitted they weren't the type of friends to spend much time together.
"Outside of work, I think we socialized at maybe two events, and since the show, I received a nice birthday or congratulations once. But the juxtaposition of those two characters was just right for Bill and me to play with each other," he said.
"All I can attribute it to is great chemistry, and you can't predict that. [Writer-producer] David Kelley watched very closely and fed whatever the nature of that chemistry was."
Fans might not see the two celebrities out and about together but the mutual respect remains.
Shatner's take on Spader
RELATED: 'The Blacklist': Fans Think They Know Who Takes the #1 Spot On Red's List
In an interview with Rolling Stone, Shatner spoke of Spader with great admiration, noting that it doesn't mean the two didn't have their issues.
"He has all his own idiosyncrasies," he said. "I really love him. And when you love someone, that's part of why you love them. Of course, if you fall out of love, they become beyond annoyances."
The Star Trek alum said Spader had issues watching people eat on the set.
"Our craft-service table was located near the stage entrance, so he had to avoid walking by and watching people licking their fingers or spreading butter on a bagel," Shatner said adding he would sometimes mess with Spader by putting Vaseline on a prop's glass.
"He'd react with horror," he said.
Their friendship might not be traditional, but it's clearly one that works for them (and it's entertaining for fans to witness).