'The Blacklist' Star James Spader's Upbringing Is as Wild as You Might Think
James Spader plays a charismatic conman in 'The Blacklist'. Here's how his upbringing might be as wild as you might think — and how it relates to his career.
The success of NBC's The Blacklist leans heavily on the work of veteran actor, James Spader. Many know Spader from his work throughout the 1980s, or even as iconic characters in primetime TV before The Blacklist. However, his personal life — which he holds close — is far more interesting. Spader's childhood reflects some of his career choices in the most interesting way. Here's what we know about the elusive actor's upbringing.
James Spader's parents had 'normal' jobs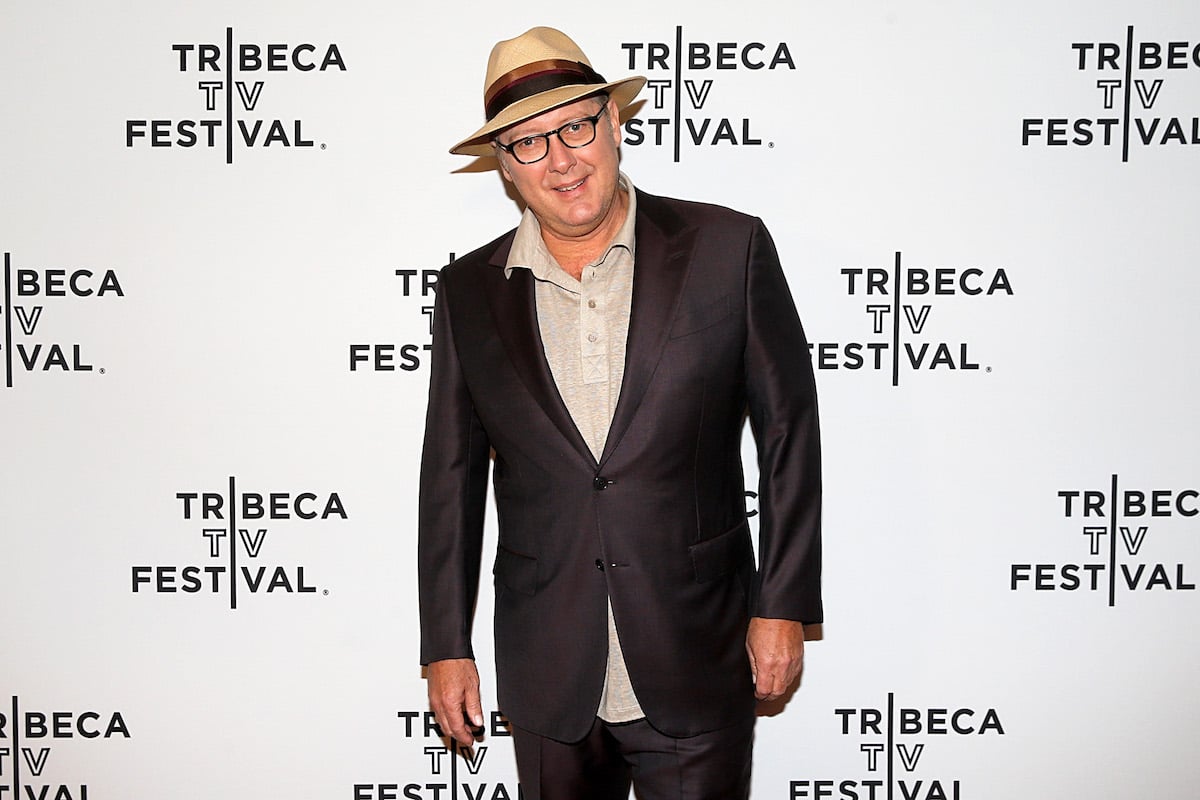 In The Blacklist, James Spader plays cunning conman, Raymond "Red" Reddington, who's made a living building an underground criminal empire. The premise of the show rests on Red turning himself into the FBI decades after becoming a wanted fugitive.
Red offers information on "blacklisters" in exchange for immunity, therefore working with the FBI. Albeit, most episodes feel as though the FBI works for Red. Spader plays the role so seamlessly, it makes some fans wonder what influenced the actor growing up.
The star (who grew up with two older sisters) comes from parents Stoddard Greenwood and Jean (Fraser) Spader who worked as school teachers in Massachusetts.
There wasn't a great deal of extraneous income in our household. I grew up on a boarding-school campus, Brooks School in Andover, where my father taught English. My mother taught art at another school," Spader told Playboy.
Spader admitted he, himself, wasn't a great student, pointing to the irony of his parents' careers.
"I disrupted class a lot. I was a terrible student. Around the age of 10 I started to make money any way I could — running errands, babysitting, anything," he said.
"Work, for me, was a necessity, so anything that wasn't nailed down, I sold. A can of anything in the freezer that you could mix with water I'd put on a table in front of our house and sell. I even did one issue of a campus newspaper, with national headlines like the Kent State shooting, campus news, some sports, local stories, and drawings I did."
Though the actor's parents died years ago, Spader feels lucky to have had their love.
"They truly loved and cherished their children and did the absolute best they could. My father ran the dormitory where I lived, and he was so incredibly respectful, forthright, and eminently fair," he said.
"He assumed the best in others. Kids who had gotten into trouble in every other dormitory on campus would come to this dorm and be respectful of him in turn."
Spader's upbringing alludes to some of his risky roles
While Spader now utilizes his unique characteristics and talent to play Red in a primetime spot on NBC, some of his earlier roles were on the sexual side.
"Our house was very progressive and very liberal. The bathroom doors were always left open, and half the time my mother would come out to the living room half-naked to make some announcement," Spader said in the same Playboy interview.
"My two sisters certainly were the same, as was I. I was always around dominant and influential women, and that left a great impression. I don't know a time when sexuality wasn't the prism through which I saw the world."
The Blacklist star further explained that during the summers, he and his sisters attended summer camp.
"It was a converted chicken coop made of old, thin pine boards banged together, basically between my room and theirs. My sisters would have female and male friends over all the time. With lots of knotholes I could see all kinds of things unfolding in the other room," he said.
Thus, noting some of Spader's projects such as Sex, Lies, and Videotape, Crash, and White Palace all tap into Spader's sexual side as a sort-of ode to that childhood curiosity.
'Everybody seemed to be naked all the time, my parents and my sisters," he later told Rolling Stone. "Our household was very comfortable with sexuality. There was just a lot of girls around. And guys. I played doctor with both."
Why Spader takes on the darker roles
One glance at The Blacklist star's resume and you can clearly see a distinct attraction between Spader and "dark" roles.
"It must be something about me I guess," Spader told Independent UK. "Nobody knows what happens behind closed doors, do they? I like the dark places, that's what I'm curious about."
The actor has previously mentioned his obsessive compulsiveness that spans from collecting hats and vinyl records all the way to avoiding the presence of someone eating. Much of his idiosyncrasies pour into his roles.
Spader said he's always been "old for his age," hanging around more adults than his peers.
"I hate to say it, but I think it's the reason why I always liked playing bad guys or playing these certain odd characters through the years. They were fungible in terms of age; it could be anything," he told Boston Globe. "The only sense of age that I've ever had is the feeling that I'm not the right one."
Whatever contributed to Sapder's success, one thing is clear: there's no one else like him in Hollywood, and thanks to The Blacklist, he gets to prove it.