'The Blacklist' Star Megan Boone Grew up in the Unlikeliest of Places
Megan Boone plays an FBI profiler with mysterious roots in NBC's The Blacklist. Her character, Agent Elizabeth Keen, has little memory of her childhood. She doesn't remember where she lived or what happened to her birth parents. In real life, Boone has all of those answers and, well, her upbringing is about as unusual as Agent Keen's.
Megan Boone was born in a small town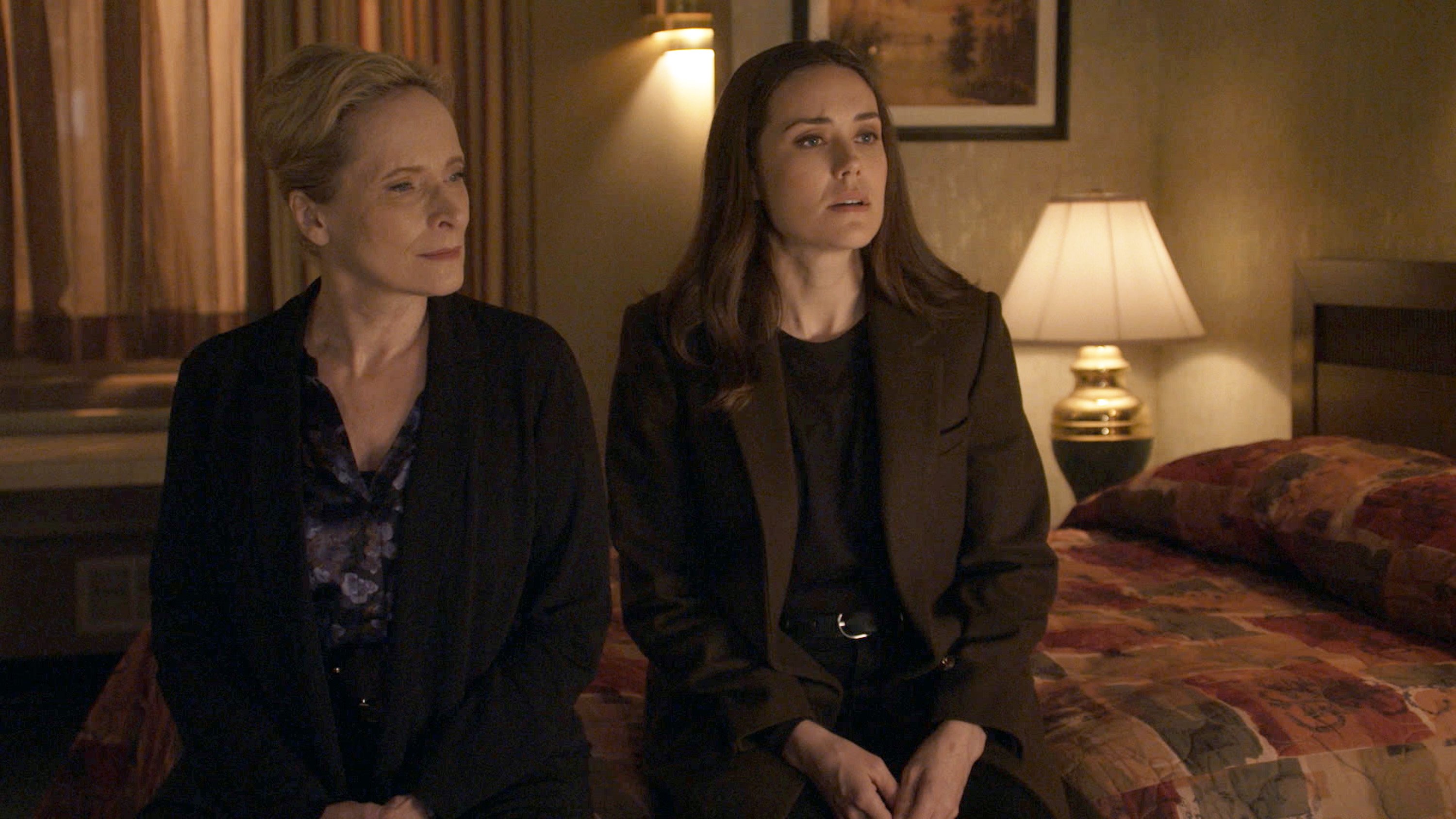 In April 1983, Megan Boone was born in the small town of Petoskey, Michigan. It's located in the lower peninsula near the top of the state. Less than 6,000 people live in Petoskey.
According to PetoskeyArea.Com, the "charming lakeside community known for its natural beauty, Victorian architecture, historic Gaslight Shopping District, and of course, Petoskey Stone."
Aside from nature, the town was the inspiration to Ernest Hemingway's — who traveled there throughout childhood — tales about Nick Adams.
Other stars to come out of the area include singer Surfjan Stevens and actor, Hal Smith. Boone didn't spend too long in Petoskey. The Blacklist star and her family moved to a somewhat unusual place to be closer to Boone's grandparents.
Here's where Boone grew up
During Boone's younger years, her family moved to a retirement community called The Villages in Florida. Her grandfather, H. Gary Morse, worked as a developer for the property. He died in 2014 at the age of 77.
The actress's mother, Jennifer Parr, is now the Vice President of Sales. The family has continued the legacy Morse, and his father, Harold Schwartz, built.
The area in which The Blacklist star grew up is known as a CDP community. It is a census-designated place in Sumpter Country, Florida. This means the entirety of the county is a designated space devoted to the elderly.
The Villages is known as "Florida's friendliest, active adult 55+ retirement community," per TheVillages.Com. It's located about an hour from Orlando and is considered one of the fastest-growing cities in the U.S.
The area offers three town squares, nightly entertainment, low drink prices, recreation centers, pools, restaurants, and theaters, plus much more. The crowd may have been out of Boone's age range. Fans may not hear Boone speak much of her time there.
Some say Boone distanced herself from her roots
In subsequent interviews and appearances, some noticed Boone may have distanced herself from her time at The Villages. The Blacklist actress shot portions of a 2010 independent film in The Villages. But, her views may have changed.
In September 2014, Boone appeared on The Tonight Show With Jimmy Fallon. When asked about living in the retirement community, Boone replied, "I'm really good at shuffleboard…I could basically have gone into it professionally."
Some members of the community felt slighted by Boone's answers, according to The Villages News and it isn't the first time.
A month after Boone gave birth to her daughter, Caroline, she made a cameo in The Villages for "An Evening With the Developers." Boone's uncle and developer, Mark Morse hosted the Q&A with Boone's family members. The two-hour event covered the Villages' progress.
Some say Boone seemed uncomfortable on stage with her family. The outlet also reported Boone's social media activity. Her tweets regarding her political stance on issues such as climate change and gun legislation didn't sit well with her former neighbors.
Those two issues, in particular, go against what most of Boone's family, and many who live in The Villages, advocate. This includes her uncle, Mark Morse, and a cousin, Kelsea Morse, who had previous hunting violations in the years prior. Boone's grandfather, Gary, was a staunch Republican with close ties to former president George W. Bush.
Boone might answer questions about The Blacklist but don't ask her about growing up in a retirement community.