'The Blacklist' Star Megan Boone Reveals Something Fans Don't Know About James Spader
Despite the obligatory interviews for NBC's The Blacklist, there's much to know about James Spader. The Hollywood icon is a pro at keeping his personal life under wraps. Blacklist co-star Megan Boone knows something about the man behind Raymond "Red" Reddington that many fans don't — and she's spilling all.
Megan Boone isn't 'The Blacklist' co-star James Spader's carrier pigeon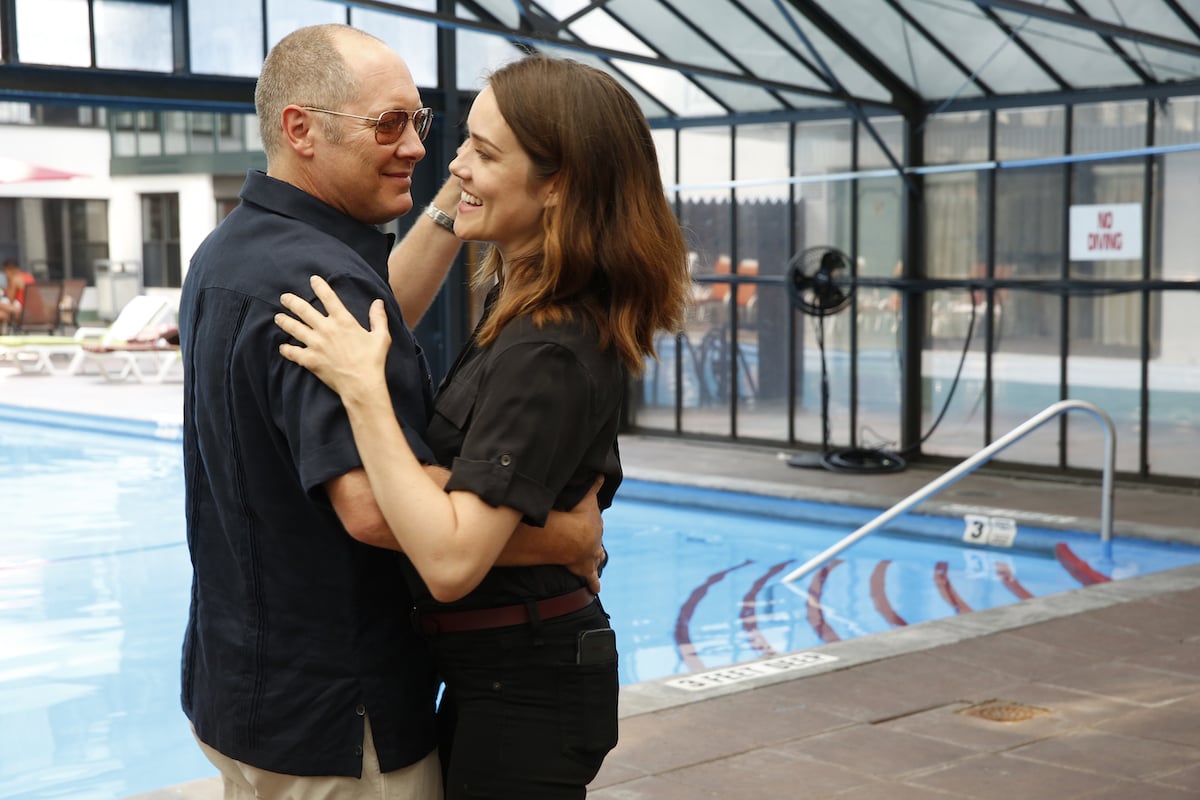 Some network showrunners don't keep track of fandom, but those behind The Blacklist take social media comments very seriously.
"We pay very close attention to the feedback," executive producer John Fox said per Variety.
Boone — who plays FBI profiler Elizabeth Keen in the series — utilizes as much free time as possible into interacting with fans on the web.
"I like their reaction. I'm of service to these people," she said. "All of that is worthwhile because there are 17 million people a week enjoying an hour of their lives because I'm sacrificing all of mine."
Spader might be "the concierge of crime" on TV, but he lives his private life off-line. He stated in a previous interview his lack of techno-knowledge makes him "an embarrassment" to his family.
That said, fans expect Boone to relay any and all messages to Spader, "as if I'm some sort of carrier pigeon," she said.
"I didn't even know the show was on," Spader said. "It's fascinating that we've all assimilated that into our lives and into our business."
While the odd-couple can't agree on technology use, Boone is a big fan of the Avengers: Age of Ultron star.
Boone 'gets the biggest kick' out of this Spader trait
For the most part, The Blacklist balances dark characters and storylines with Raymond Reddington's humor. However, between takes, Spader's true personality comes alive.
"I adore that man," she told News.Com. "He is intelligent and funny and I could say a lot of things that people would probably expect because watching him you can tell how smart and ridiculously talented he is, and what a charismatic man he is."
For those who watch the show, Spader's "Red" comes across as a cunning manipulator. In real life, Boone said he's the opposite and it could disrupt the way you view The Blacklist actor.
I think it would surprise people to know he is also so adorable," she said. "There's this little soft side in James where if you are fooling with him and you can intrigue that little sweet soft side, you get the kindest, cutest little laugh out of him…not a Red Reddington laugh…it's different, it's a really cute one. I get the biggest kick out of that, out of getting him to bubble up with that laugh."
The adorability-factor equals a big payday for Spader in 2020
Before Boone noted Spader's "adorable" ways, the Emmy-winning actor played a snarky attorney in The Practice and Boston Legal. The two projects were Spader's first foray into network TV. Before, and immediately after, the star had a sporadic feature-length film history, earning him a hefty $10 million net worth in 2018.
After seven years of playing the bad guy on The Blacklist, his net worth has doubled. According to Celebrity Net Worth, Spader is now worth an estimated $20 million — thanks to the continued success of The Blacklist.
Most of us may never get to hear "the cutest little laugh" like Boone does between takes, but there's always a chance Raymond Reddington might slip a giggle in between tracking down whoever wronged him. We can only hope.