'The Blacklist': This Star Wanted the Role After Season 1 Showed People 'Getting Their Throats Slit'
The beauty of NBC's The Blacklist is that anything can happen. The series follows wanted fugitive Raymond Reddington (James Spader), who turns himself in to the FBI. His deal offers up the world's most dangerous underground criminals in exchange for immunity. The cast of agents who make up the task force team definitely has their work cut out for them. One star, however, wanted the job even more after watching the show as a fan.
Stars of 'The Blacklist' each had unique casting experiences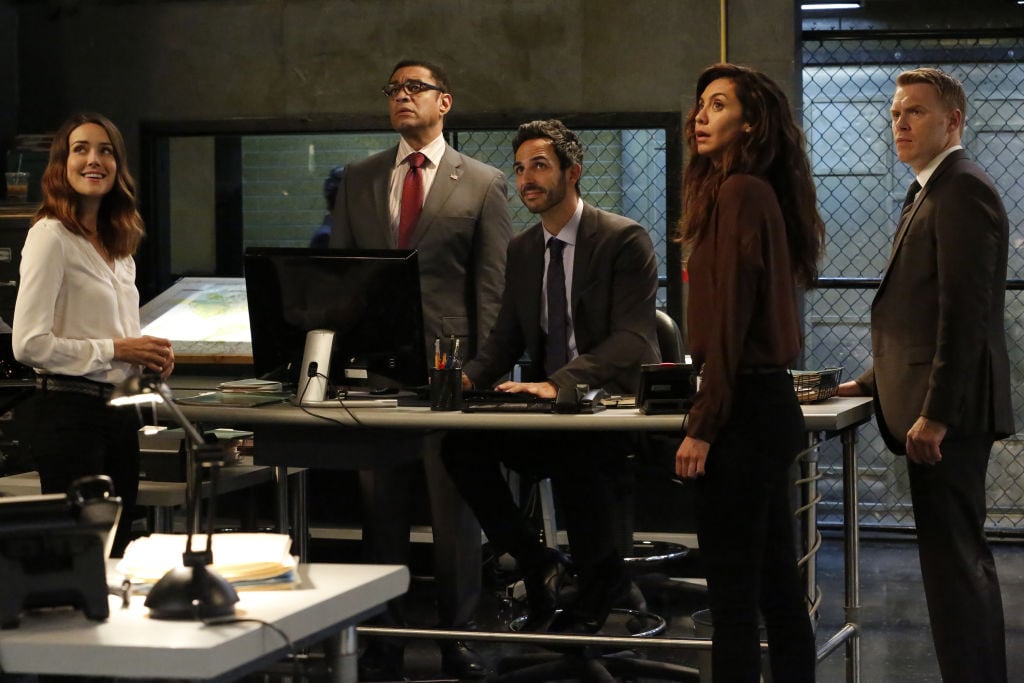 RELATED: 'The Blacklist': 5 Characters That Could Make a Surprise Return in Season 9
The cast of The Blacklist came together in different ways. The project had been in development for some time when auditions began for the pilot episode. Megan Boone was the first actor cast for the role of FBI profiler Elizabeth Keen. Boone previously told Daily Actor she read with Diego Klattenhoff and Ryan Eggold.
"The audition process actually drew me closer and closer and closer to the piece. By the time they decided to cast me, I was already really sort of in this world," she said. "It was an amazing collaboration because I felt so involved and then read with Diego Klattenhoff and Ryan Eggold, and then they brought in James Spader. It just kept getting better and better," she told the site. 
Both Klattenhoff and Eggold scored roles as an FBI Agent and Elizabeth's husband, respectively. At the time, Reddington hadn't been cast, but creator Jon Bokenkamp had a few celebrities — like Kiefer Sutherland — in mind. Spader came along right before the cutoff.
"Once James stepped into the character during the pilot, adjustments were made to fit a voice that he had in mind," Bokenkamp told Variety.
There's another star, however, who wasn't cast right away. Instead, she became of fan of the first season and petitioned for the role until she got it.
Mozhan Marnò auditioned for 'The Blacklist multiple times
RELATED: 'The Blacklist': Did the Season 8 Finale 'Konets' Definitively Answer Whether Raymond Reddington Is Liz's Father?
Mozhan Marnò will be forever known as Mossad-trained agent Samar Navabi. NPR reported that Marnò's Iranian-Israeli-American heritage sparked numerous conversations with showrunners to develop FBI Agent Samar. The star originally hoped for a guest role after watching the first season of the crime series.
"I auditioned for the show a number of times before — just for one-off guest stars here and there during the first season," Marnò told Dujour. "I watched the show's entire first season, and when I saw a bunch of people were getting their throats slit at the end of the season, I emailed my manager and said, 'Keep an eye out for this show! They are going to be casting.'"
She re-iterated that thought to TV Guide, emphasizing how much she wanted to be a part of the gore.
"Toward the end of the [first] season, they, like, slit the throat of the ethnic chick, and I was like, 'They're gonna be hiring more ethnics! I can slip in there!'" she said. "And then, like, two months later, I had an audition."
While awaiting rescue, Navabi drowned in the rising water until Aram arrived and pulled her out. She'd been under for at least six minutes and was on life support on a ventilator for some time. She eventually awakened and accepted Aram's marriage proposal.
Fans of Marnò remember the brain damage she suffered after a drowning incident. Though she survived, the character's vascular dementia became a liability. Marnò made her final appearance in the season 6 finale to hide from the Osterman Umbrella Company.
Is there hope for Marnò's return in season 9?
RELATED: 'The Blacklist': Red Previously Said 'Everything About Me Is a Lie' — so Was 'Konets' Another Red Herring?
It's been a couple of years since last we saw Samar work alongside her coworker and love interest Aram Mojtabai (Amir Arison). Amid her exit, Bokenkamp previously posted his thanks for her place on The Blacklist.
"Mozhan, I really couldn't be more grateful for all you've done for our show. Thank you for this amazing ride. The Blacklist wouldn't be the same without you, and you will be missed dearly. Best of luck and love with all that lies ahead!" he tweeted.
Seeing as the character didn't die, things were left open-ended enough that writers could put her in the task force's path. Currently, Marnò has a few projects on IMDb added since we said goodbye to Samar. It's unclear what she has next or if she'd consider a return, but here's hoping.
The Blacklist returns Oct. 21 to NBC.