'The Blacklist' Stars Reveal What It's Really Like Working With the Notoriously Intense James Spader
James Spader has been described as "the strangest man on TV." The Blacklist actor wears his oddities like a badge of honor. Still, it makes some wonder how his colleagues feel. For instance, what would some of Spader's costars say about him?
Bazzel Baz received advice from Spader in 'The Blacklist'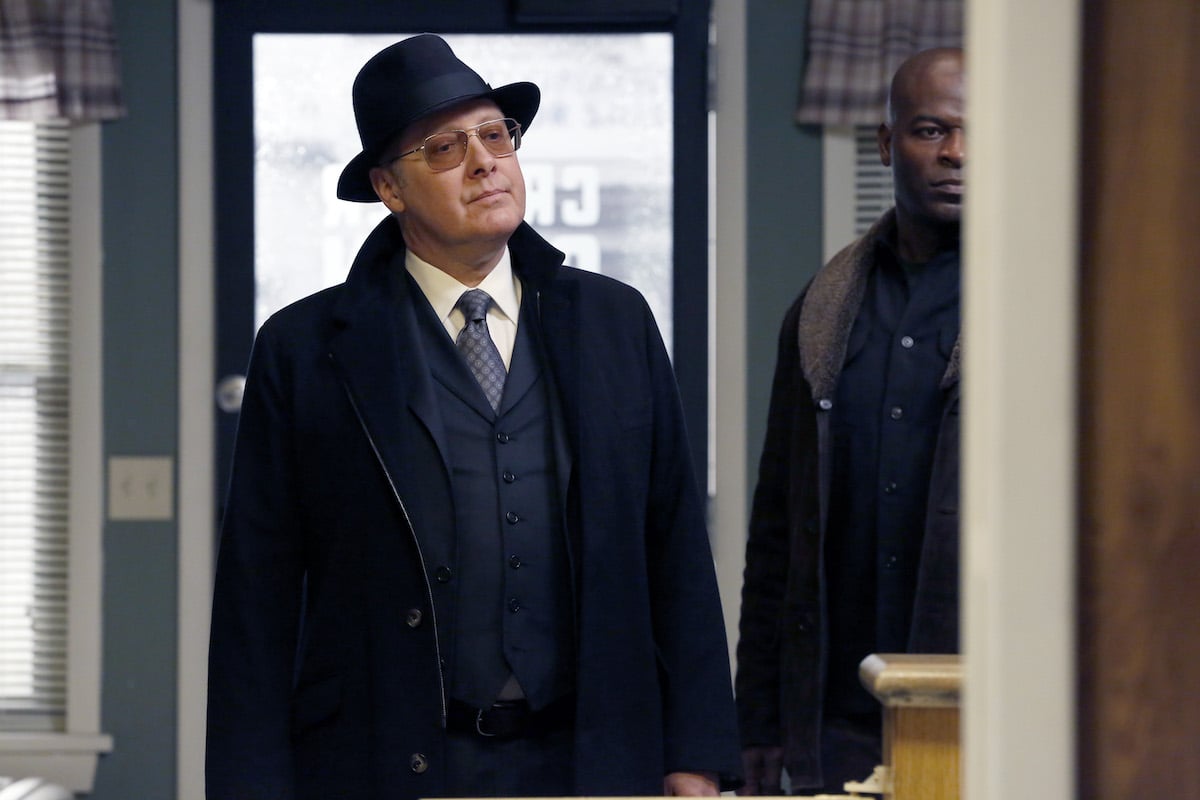 The Blacklist revolves around Spader's character, FBI wanted criminal, Raymond "Red" Reddington (Spader). But, Reddington's "work" is only successful because of who he's placed around him. One of which, Baz, led Reddington's mercenaries for his protection.
The part was played by real-life former Marine and former CIA officer, Bazzal Baz. He only has a handful of credits to his name. The actor told Absolute Music Chat that Spader helped him become a better actor.
"There were times when I would be on set and I would have a speaking role, and if my actions needed fine-tuning or refining, he would very diplomatically and generously come to me quietly and say, 'You might want to think about looking in this direction or you might want to deliver that line this way," he said.
"And he didn't have to do that. I found him to be remarkable, in that he could go home at night and maybe learn twenty pages!"
Hisham Tawfiq was only meant to be in 1 episode with Spader
Red's right-hand-man is the ever-reliable, Dembe, played by Hisham Tawfiq. It's hard to believe that Tawfiq was initially hired for just one episode of The Blacklist. However, the chemistry between Spader and Tawfiq became evident and showrunners wanted to make them an official duo.
"On my first day on the set, James really went out of his way to introduce himself and we basically had a conversation, like we are having now, about my father, about my religion about politics, about where I grew up," he told Absolute Music Chat.
"You know we learned so much before we even shot the first scene, which I really think helped with the chemistry for both of us. So that was the genesis of us working together."
Tawfiq said he's gotten to know his co-star throughout the seasons. His first impression of Spader was of how professional and detailed [Spader] is.
"I think James is the first person I've come across who- and this is another thing that they teach you in acting class, but there are very few people who put the time into it and that is being specific in detail," he said.
"He puts a lot of energy into being extremely detailed with his choices, with his mannerisms, and you have to be in awe of that because, as an actor, we know hard it is to take on another character, especially based on life experiences we have had."
The actor added: "It's the little things that we don't see. When we see his performance we are in awe of it but then, it is what is he doing that is making me in awe."
Megan Boone feels 'lucky' to work with Spader
Of everyone involved in The Blacklist, Spader's direct co-star, Megan Boone (who plays FBI profiler Elizabeth Keen), may have something to say about the actor.
"We've gotten closer throughout the season," Boone told She Knows. "I've learned, as you do with co-workers, you learn more about the person so you can be of service to them more. And that was always important to me. I wanna be of service to James because I'm grateful for his presence."
Boone gushed about Spader noting what an "incredible" actor he is.
"And I feel honored to be his co-star, I think anyone would be on a show like this. And I think that really is the driving force in my approach to our relationship," she said.
Their working relationship bleeds into a personal one. Boone revealed that Spader often visits her dressing room to talk about acting — and beyond.
"How it's more important to be a good person than to be caught up in the artist's mystique. You know, being an artist can make you think I can be any way I want to my wife and anyway I want to my kids. And none of that matters, I can treat people around me the way I want because I'm a great artist," she said.
"But he holds it very dear to him that it's more important to be good to people, and that's clear in the way he treats people on-set and the way he treats me."
The actress said working with Spader on The Blacklist has been "one of the most memorable experiences" of her life. Anyone who's watched the series would likely agree.