'The Blacklist' Stole Content From Previous Episodes Due to Shrinking Budget
It's been well over a year since the pandemic forced Hollywood to close its doors and NBC's The Blacklist is still feeling the repercussions. Besides all the time lost in production, studio budgets have also taken a hit as they try to catch up with limited resources and new coronavirus (COVID-19) protocols. Some, like The Blacklist, are finding new ways to move forward.
COVID-19 made budgets tighter for 'The Blacklist' and others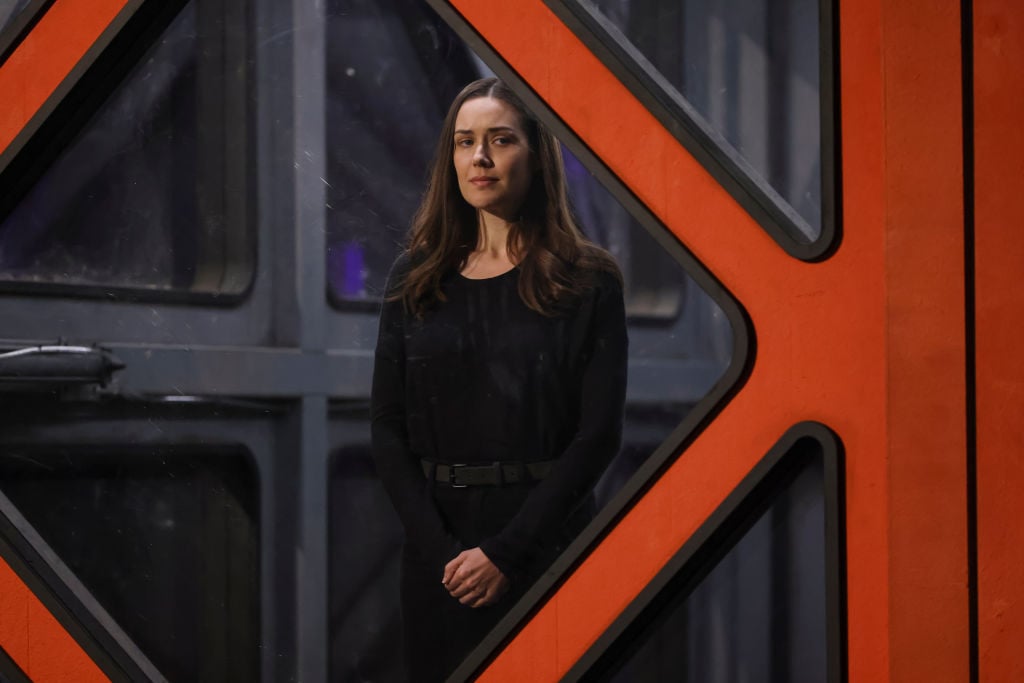 In The Blacklist pilot, FBI agent Elizabeth Keen (Megan Boone) is taken from her home in a helicopter after most-wanted criminal Raymond "Red" Reddington (James Spader) requests her for his confession upon turning himself in. The use of that helicopter cost the studio a pretty penny.
In fact, any scene in all eight seasons that includes explosions or impressive stunt work probably put a dent in the production budget. Before COVID-19, those things were possible but now, everyone's feeling the pinch. With the addition of health and safety experts, sanitation crews, addition time and equipment to clean and sanitize and social distance — it all costs money.
"If I can be candid about it, the budgets have gotten tighter, it's harder to shoot; COVID makes it harder to shoot," creator Jon Bokenkamp said on an episode of The Blacklist Exposed podcast. "It's a lot easier to tell a story with two people in a room talking and stepping away from some of the elements of the show that made it successful in the first place: blowing up cars on bridges, skyscrapers imploding, and saving all the 'muffins' (his word for collateral damage)."
With less advertising to pull in viewers, shows like The Blacklist have to find ways to be frugal where they can without spoiling the show's big bang moments.
How they salvaged old material for a new episode
In season 8 episode 20 "Godwin Page," Liz found herself locked inside the same box the task force team put Red in during the pilot episode. The box and the location the scenes were filmed came in handy all these years later.
"That box was built in a pilot where they were spending a lot of money. We shot that in the old post office that was across the street from Madison Square Garden, and now it's a subway station," he said. "They've renovated the whole thing, but there was this vast space and it was on this big box with mechanical things and it would roll back and the door would open and there was a guy on a tractor who would drive the tractor back to pull the box.
He continued: "Now we're on this little sound stage at Chelsea Piers, and every time we want to use the box, [we're told] we don't have any room for that, we can't give it the look. So, in episode 8.20 there is. "If you look closely, there's a shot where a grenade goes off and there's a shot or two where Liz is walking towards the box where we steal footage from old episodes where we had more scope and more space and try to make it look like the old, big, orange box even though we're all squeezed into a little bit of a tighter space."
If the show re-used the box, it's worth re-watching to see what else looks familiar.
Will budget restraints affect season 9 of 'The Blacklist'?
Bokenkamp and The Blacklist team are aware that budget restraints may continue. This is why they've started utilizing different ways of saving money, such as filming two episodes at once or tossing extra storylines at the same time.
"When I talk about budgets shrinking, and it being harder to make the show, and the rent goes up at the soundstages, and all of that happens every year, and so we chose to do a tandem episode," he said referring to episodes 13 and 14.
"Then there are these little audibles we call along the way, like, 'Maybe it would be cool to give Red a love story at the same time that we did the Liz rewind'. These are the kinds of stories that would help us meet our budgetary needs."
Tight budget or not, fans will still tune in to see what Red's up to next.
The Blacklist airs Wed., June 16 at 10:00 p.m. ET on NBC.