'The Blacklist': The Interesting Way Producers Come Up With The Show's Stories
Week after week, NBC's The Blacklist offers viewers a steady stream of complicated episodes. For seven seasons — and another one the way — the crime drama manages to keep fans engaged. Through intricate character studies and groundbreaking mysteries, The Blacklist is one of those shows that begs for all the conspiracy theories. How do producers decide what stories to tell without it feeling stale?
The entire series of 'The Blacklist' has already been mapped out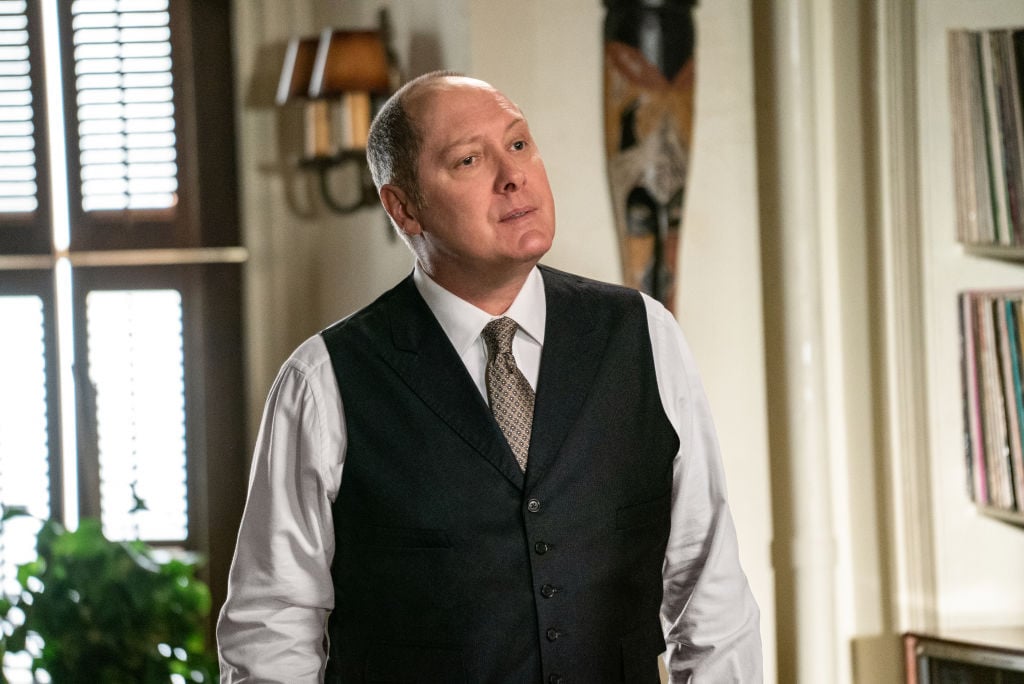 A lot of planning is required for a show like The Blacklist to work. Creator and showrunner, Jon Bokenkamp, said in numerous interviews that while the writers often "paint themselves into a corner" in terms of questionable circumstances, they also have a plan.
The Blacklist runs each episode with a specific focus. Every criminal from Red's list has their time in the spotlight. However, the continual, over-arching threads — such as Elizabeth Keen's (Megan Boone) rue backstory — evolves throughout the seasons.
Bokenkamp told Variety how it all ties together in the end.
"We've thought about the whole series and we've had conversations with everyone involved. We definitely have an end game in mind," he said.
"There is a bible in our writer's room that tracks every character, every plotline. If we didn't have our endgame in mind it would be very difficult to tell the story we're telling."
He further explained that they generally have the timeline of events before each season begins.
"We know our midpoint, and we know a couple of other signposts that we want to hit along the way," he said. "I don't know how else we could do it if we didn't know at the bare minimum those two points, a fall cliffhanger, and a bulls-eye of what we're aiming for at the end of the season."
Furthermore, star, James Spader (who plays Raymond "Red" Reddington, revealed he has no idea what's to come in each episode. By his own request, he receives one script at a time and knows nothing of any spoilers.
 "I still love the element of surprise, even for myself," he told the New York Times, adding the "surprises" in the show are his favorite part.
The inspiration behind 'The Blacklist' episodes
Watching an episode of The Blacklist is an experience, by many fan accounts. One reason for this is Spader's portrayal of the FBI's "Most Wanted" criminal-turned-informant, Red. It's his charisma and story-telling that really make the character pop.
Bokenkamp told TV Guide there's a specific reason for Red's intricate stories. Some of which comes from experiences of the writing team. The details, however, stem from another source.
"A lot of it is Googling places that would be hard for Spader to say," Bokenkamp said. "And trying to find foods that would be weird to watch him describe and delight in. Oftentimes we just start with a sentence like, 'I was once off the coast of such and such.' and spitball from there."
Aside from the desire to hear Spader relay the elaborate tales, Bokenkamp touched on the writers' personal experiences and how they translated to the small screen. Executive producer, John Fox's trip to the L.A. Zoo inspired one story. There, he and his children stumbled upon blind fish from Mexico.
"He told a story once about the most important $20 he ever made," Fox said. "I'd had a summer job, and I wanted to quit, and my father wouldn't let me quit. Then at the end, the guy gave me a tip of $20. That was the most valuable $20 I ever made. So we had Spader say that."
Spader's contribution to Raymond Reddington
Spader's job in articulating all the Red says doesn't end with his lengthy diatribes. Before Reddington became what viewers know now, the actor lent his opinion in the character's appearance.
"He always thought that his character should wear a hat and we were all like, 'No, no hat.  No hat.  Nobody's going to want to see a guy with a hat'. And he was like, 'I think he wears a hat,'" executive producer, John Eisendrath told Collider. 
"He was very insistent that his character would wear a hat.  And he was totally right. I love the hat now. Now, everybody is like, 'Oh, my god, the hat is fantastic! It's so him! He has to wear a hat!' That was an example where he just had such a great feeling for how to bring this character to life, in ways that we couldn't imagine, that were really enjoyable to see."