'The Blacklist': The Real Reason Producers Tricked Fans With Elizabeth Keen's Death
If you're a fan of NBC's The Blacklist, you'll remember Elizabeth Keen's (Megan Boone) season 3 death. The loss sent Raymond "Red" Reddington (James Spader) into a hallucinogenic spiral. Then, a few episodes later, writers brought Liz back from the dead. What was the real reason behind this creative decision?
Reflecting on 'The Blacklist' Season 3 shocker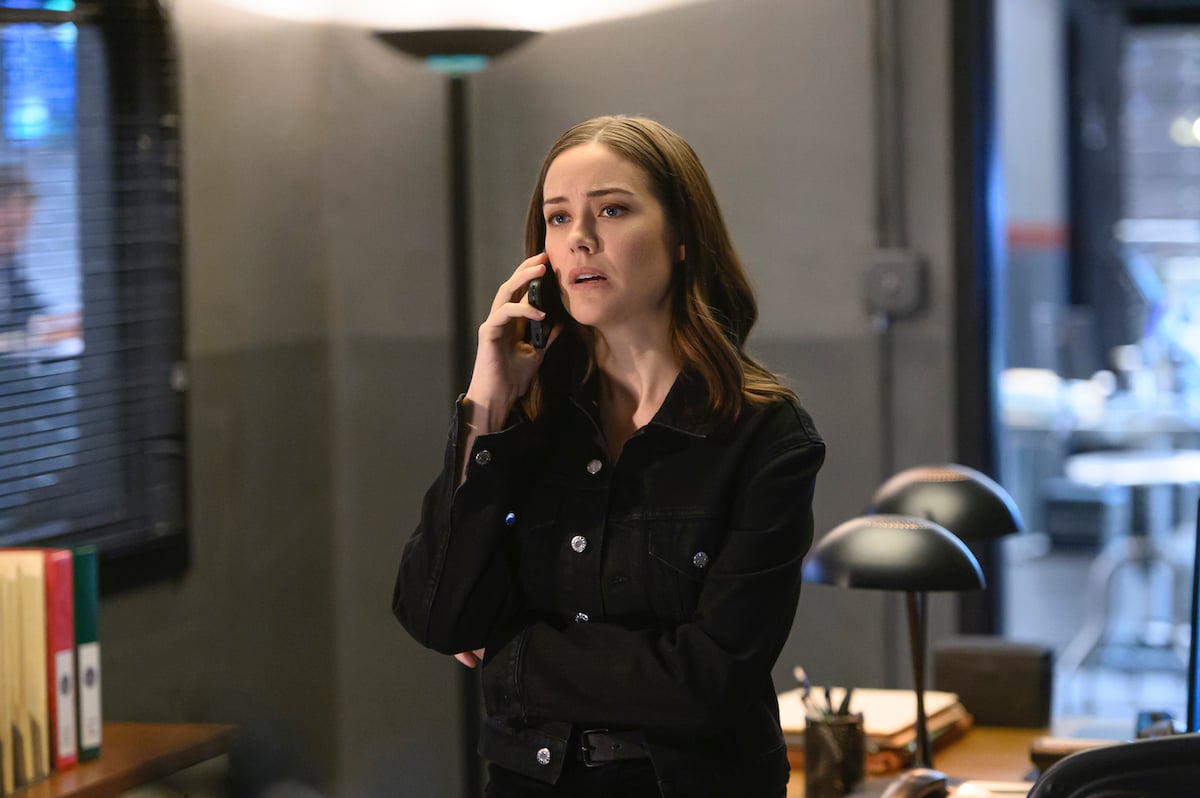 RELATED: The Blacklist' Star James Spader Reveals the Worst Traits In His Father That He Sees In Himself
It's been four seasons since The Blacklist star, Megan Boone, was written out of the show. Viewers now know it was a plot device.
Season 3 killed off Agent Liz Keen (Boone) while she was in childbirth. At an undisclosed facility operated under Reddington's (Spader) thumb for everyone's safety, she died. By the season finale, fans learned that Liz faked her death to escape Red.
To make matters more complicated, her husband, Tom (Ryan Eggold), and Red's right-hand woman, Mr. Kaplan (Susan Blommaert), were both in on it. The betrayal ended in Mr. Kaplan's eventual death and Liz's kidnapping by Alexander Kirk/Constantine Rostov (Ulrich Thomsen) — who claimed to be her father.
Executive producer, John Eisendrath told Entertainment Weekly that he and showrunner, Jon Bokenkemp, prepared for the wide range of fan reactions.
"People felt it would be a very sad and unfortunate turn of events because [Red and Liz's] relationship is so important to the show. That was nice to see," Bokenkamp added.
"It feels very organic to the story we're telling, so if it were just a trick then, yeah, I could see how that would be a rip-off, but I think this is anything but that. I think this is a very organic story we're telling, and it feels like something that her character would really do."
Some fans did feel tricked by the storyline. But, there was a clear reason the producers wanted this to happen.
Why producers 'tricked' fans with a plot device
RELATED: 'The Blacklist': Which FBI Task Force Star Has the Highest Net Worth?
The death of the main character in The Blacklist isn't something many would've seen coming — which is why it worked. What didn't work as well, according to some, is Elizabeth's return.
Writers and producers had good reason to do what they did.
"When we [found out] Megan was pregnant, it felt like something we couldn't ignore in a show that's all about the nature of identity," Bokenkamp said.
"Elizabeth Keen was adopted, doesn't know where she comes from, and in a show that is so steep in that conversation, how do we ignore the fact that our lead actress is pregnant? As a natural progression from that, it seemed like Liz would want to protect her child from Reddington."
Yes — Boone was pregnant in real life. She and fiancé, Dan Estabrook, welcomed a baby girl, Caroline Boone Estabrook, in April 2016.
"We definitely were in it for the long haul when we made a human," Boone said via E! News.
That said, coordinating Liz's on-screen death with her real-life childbirth proved nothing short of a Red-inspired plan.
Boone had to keep the plan a secret on the set
RELATED: 'The Blacklist': Why a Sony Executive Called-Out Producer, Jon Bokenkamp For an Episode's Minor Detail
Just as fans were in the dark about Liz's faked death, so were Boone's Blacklist co-stars.
"Jon [Bokenkamp] told me on a phone call while he was breaking Liz's arc for season 3. I was in the lobby at Film Forum, so I had to stay very quiet and discrete, everything short of speaking in code," she told Entertainment Weekly.
"I think all I said was, 'Whoa… okay. Thank you for the information,' and then went into the theater like the cat that ate the canary and watched Terminal Station. I both loved and hated having a secret for all that time. It was the first time in my life I've had a huge secret for a really long time and had to keep it from my cast and so many people close to me."
One of those co-stars, Eggold, expressed his shock. When he found out, he no knowledge Boone would return.
"The dissemination of information was very chaotic at first. I heard from Megan first. She came up to me and was like, 'I'm dead.' And I said, 'What?' and she said, 'Yeah. I'm dead on the show.' And I basically said, 'What? What are you talking about? We can't do the show without you. There's no way we're going to kill you,'" Eggold told TV Line.
"And then we got the scripts, and everybody was like, 'What?! Is this real? Is this happening?' Of course, we all thought there was some way to turn it around."
He continued: "The writers really didn't want to tell us that she was going to come back, but I had so many questions, in terms of how to play certain scenes, and what knowledge I had and didn't have," he said. "And finally, Jon [Bokenkamp] was like, 'All right, look, she's not dead, man.' And he told me the plan and why Tom was underreacting because he's orchestrating this plan."
Eggold reiterated much of what fans have said all over social media — you can't have The Blacklist without [James Spader] or Boone.