'The Blacklist': The Trick Producers Use to Keep Track of Plot Twists
'The Blacklist' continues to be a top-performing show for NBC. How do producers and writers keep all of the plot twists straight?
Anyone who's watched NBC's hit crime drama, The Blacklist, knows the series offers plenty of twists and turns. Some of the biggest "didn't see that coming" moments were threaded into the story structure long before viewers caught on. With something new happening in each episode, how do The Blacklist producers and writers keep everything straight?
Twists are a major device in 'The Blacklist'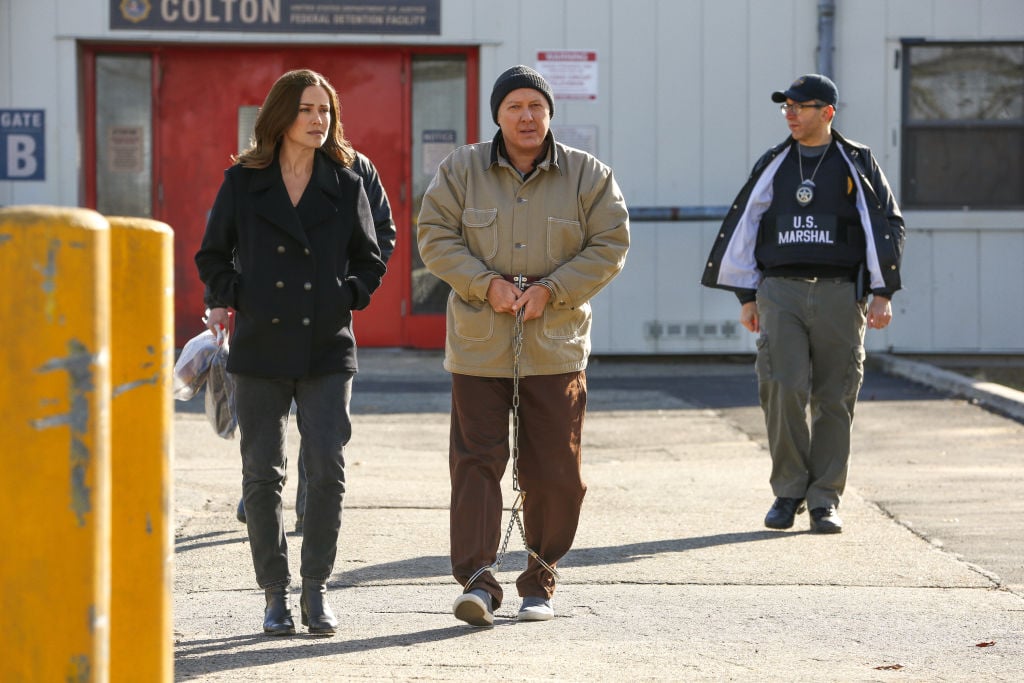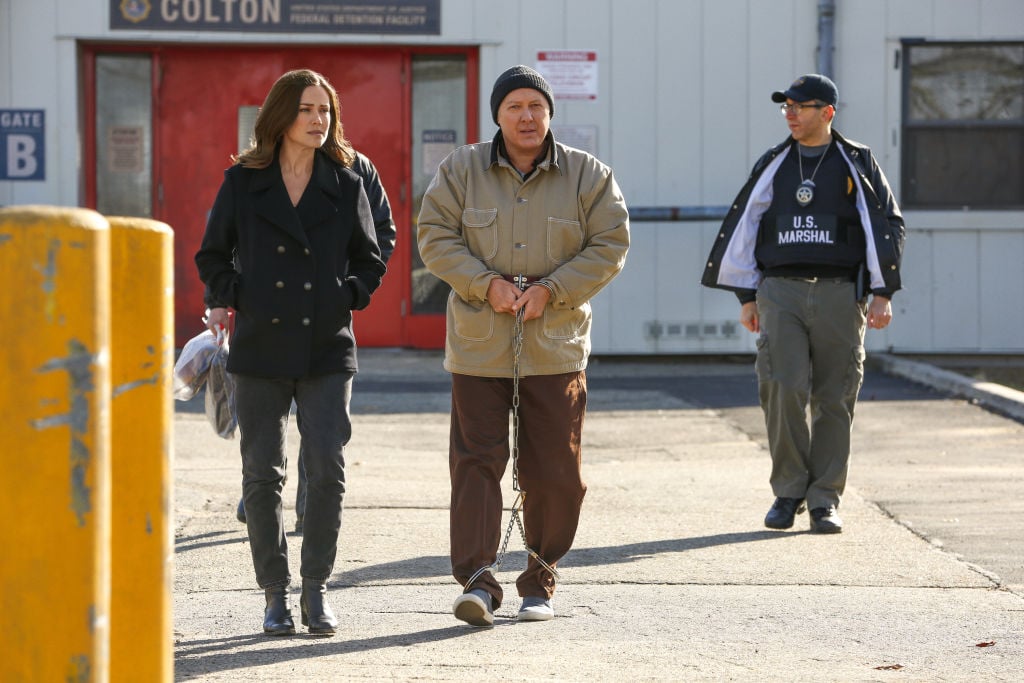 A crime drama like The Blacklist cannot exist without a certain level of mystery. Mysteries in TV and film have to be well-thought-out to execute the writers' vision with oomph.
The Blacklist is based on episodic mysteries that both conclude by the end of each episode and move the overarching narrative — a bigger mystery — forward.
James Spader, plays Raymond, "Red" Reddington. Red is a criminal on the FBI's "Most Wanted" list. He turns himself in to help authorities catch other criminals on a so-called "blacklist."
As an informant, Red is driven by his own need to stop the listed criminals. However, he works to preserve most of his identity and background from the only agent he agrees to work with — Elizabeth Keen (Megan Boone).
The show's success has been largely dependent on whether Red continues to evade capture while helping Agent Keen. That, in turn, equals a lot of storyboarding, planning, and brainstorming — especially in terms of keeping the show somewhat realistic yet entertaining. How do they do it?
Here's how producers keep track of all the plot twists
As with other complex stories, no matter the format, writers can't simply "wing-it" when crafting The Blacklist episodes. Executive producer, Jon Bokenkamp, previously revealed to Variety the secret to keeping track of all the twists.
"It's not only a family tree, but there are bibles, there are documents, and there are a lot of very smart writers who have a deep mythology embedded in their brains," he said. "We oftentimes go to them to make sure we're not contradicting ourselves and making sure we're staying true to the mythology. It's very important."
He explained that the "DNA" of the show itself is based largely on a "case of the week. Writing each may become more "serialized" toward the end of any particular season to offer more reveals but they don't always start off that way.
"We love painting ourselves in corners, but we have answers and a list of endings. But we haven't landed on which one, or how far we want to go versus how much we want to leave untapped," he said.
"That's what we're still talking about. In terms of where it goes, the direction, there's a very clear map that gives us all great comfort. But that's part of it, I think. With every season and also each episode you are listening to it and finding it as you go. We're having a great time doing that."
Here's how writers plan ahead
Bokenkamp added that before they begin a new season, they already know the end of it.
"We know our midpoint, and we know a couple of other signposts that we want to hit along the way," he said. "I don't know how else we could do it if we didn't know at the bare minimum those two points, a fall cliffhanger, and a bulls-eye of what we're aiming for at the end of the season."
The EP said that at times, they improvise and "wander." This "is oftentimes not only terrifying but exhilarating, and some of our best stories come from that."
The Blacklist, he said, is "meticulously plotted" but "difficult sometimes to find the right balance of procedural versus serialized, because it is a procedural." The show is a balancing act.
"In the same way we look at a season, we've thought about the whole series and we've had conversations with everyone involved. We definitely have an end game in mind, but we're certainly in no race to get there," he added.
"It would be impossible to write the show if we were just making it up. I know that probably sounds like a sales line but it is the truth."
The process, he explained, takes time. The Blacklist's cast and crew won't always know when to expect a particular storyline or character to re-emerge (that may have been introduced years prior).
"But, there is a bible in our writers room that tracks every character, every plotline. If we didn't have our endgame in mind it would be very difficult to tell the story we're telling," he said.
The Blacklist has been renewed for season 8 and will air on NBC.