'The Blacklist': This Character Was Only Supposed To Appear In 1 Episode
Luckily for fans of The Blacklist, all main players from season 7 are set to appear in season 8. This includes the newest star to garner "recurring" status, Laura Sohn. Seven years later, it's hard to believe there's one star only set to appear in one episode. Here's what we know.
Even recurring characters from 'The Blacklist' come and go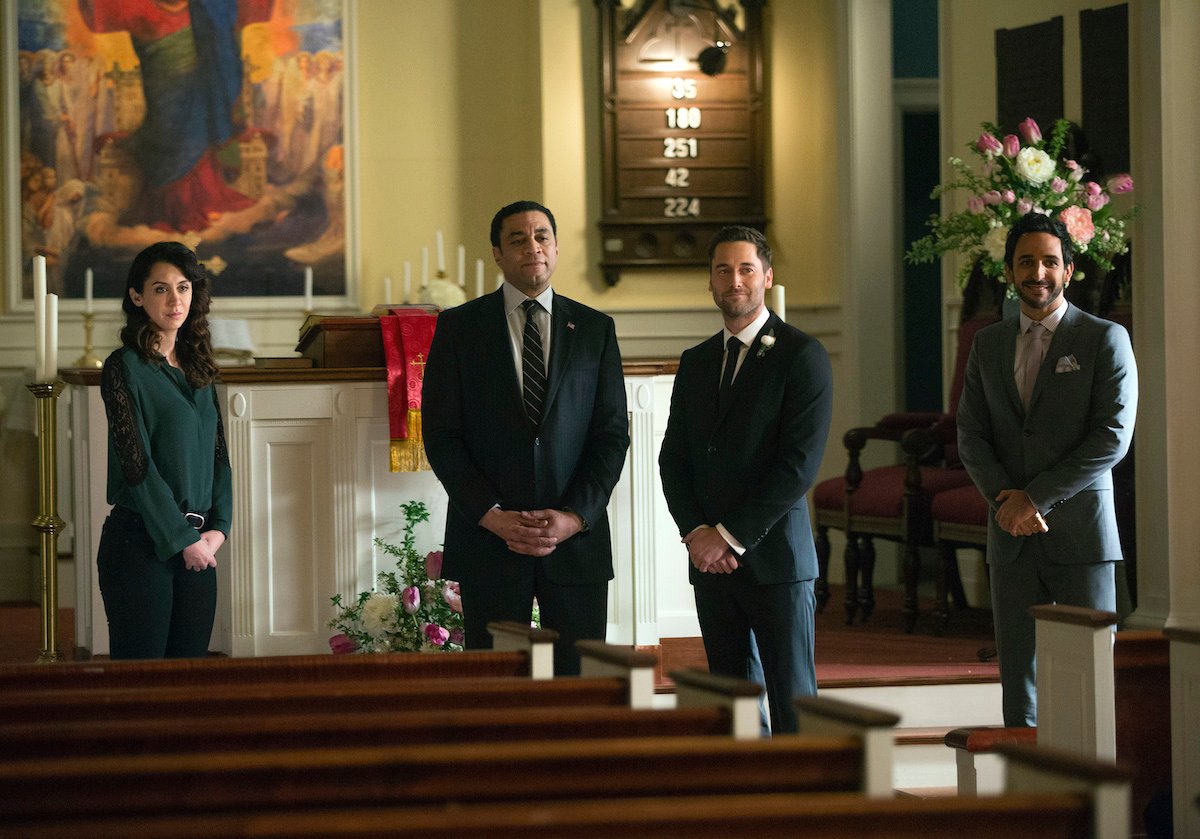 One thing that sets NBC's The Blacklist apart is that the characters are all expendable to some degree. Much like HBO's Game of Thrones, writers aren't' afraid to off a major character for the sake of the story.
For example, Tom Keen (Ryan Eggold) originally "died" only to reappear later. He was eventually killed again with executive producers telling multiple outlets his second death is final.
Fans don't believe that. Blacklist lead, FBI Agent Elizabeth Keen (Megan Boone) died right before viewers' eyes. Then, she later appeared with Eggold's character and their daughter. It's understandable viewers have trust issues with the show.
Likewise, in season 4, when Raymond "Red" Reddington (James Spader) shoots his cleaner, Mr. Kaplan (Susan Blommaert), she "died." Then, she, too, resurfaced only to seek revenge on Red.
What you see with The Blacklist isn't always what you get. This is likely why many hope for the return of Mozhan Marnò's character, FBI Agent Samar Navabi.
Despite this, there's one star written for one episode. Then, he became the task force team's most important asset.
This 'Blacklist' star was only slated for 1 episode
Calling all Aram Mojtabai fans — Amir Arison's initial stint wasn't meant to last. Once everyone saw what the actor brought to the show, they created a lasting arc for his lovable character.
"I did a little improvisation by the computer and they used it, which is pretty rare for a scripted network show. When I saw that they used it, I said, 'Oh, they're responding to me.' And then sure enough after I saw that, I got called in for another episode, and then more episodes kept coming in," Arison told She Knows.
"Once we got to the two-parter I saw them really kind of writing that persona that I improvised with, and it was amazing."
The episode, "Anslo Garrick," gave Arison the chance to dance toe-to-toe with Spader's devious Red.
"On this show, if you wrong, Liz or Reddington, you have an expiring clock. So I'm happy that I didn't wrong either Agent Keen or Ray Reddington."
At the time of the interview, Arison hoped writers would give his character more backstory.
"I guess I hope at some point that they show Aram's feelings towards those situations or how he's handling those situations. I guess the next thing that would be fun is to show a little bit of Aram's personal life," Arison said.
That personal life, coupled with Marnò's Agent Navabi never showed the crux of their relationship development before she left the show in 2018. Still, Aram remains among the "most likable" of the cast, crew, and fans. He said some of that is due to writers taking his notes for the character.
"You hear about that from acting teachers and people in the business who say the best roles on TV are when the writers start writing to the actor's voice and it starts to blend. This is the first time in my career that that's happened, and it's very exciting and very magical," he said.
Arison's first job was kind of gross
The Blacklist actor might be living it up as a series regular now, but he comes from humble beginnings. His first job required an iron gut.
"I got a Sonic Burger commercial when I was 16 in south Florida where I grew up. They had this spit bucket so every time we took a bite of the burger we could spit it out as we do multiple takes," Arison told Playbill.
"I had never conceived of such a concept; I was like, 'Whoa, showbiz is nutty'. Then I started getting residuals from that job, which allowed my dad, who had mostly been skeptical of an acting career, to get on board a little."
Good thing Dad joined the party because, without Aram, The Blacklist certainly wouldn't be what it is today.