'The Blacklist': This Star Could've Played 'Red' Instead of James Spader
The role of Raymond "Red" Reddington didn't immediately go to James Spader for NBC's The Blacklist. Producers had a few other stars in mind before Spader landed the job. Who could've played Red?
Casting James Spader came days before filming 'The Blacklist' pilot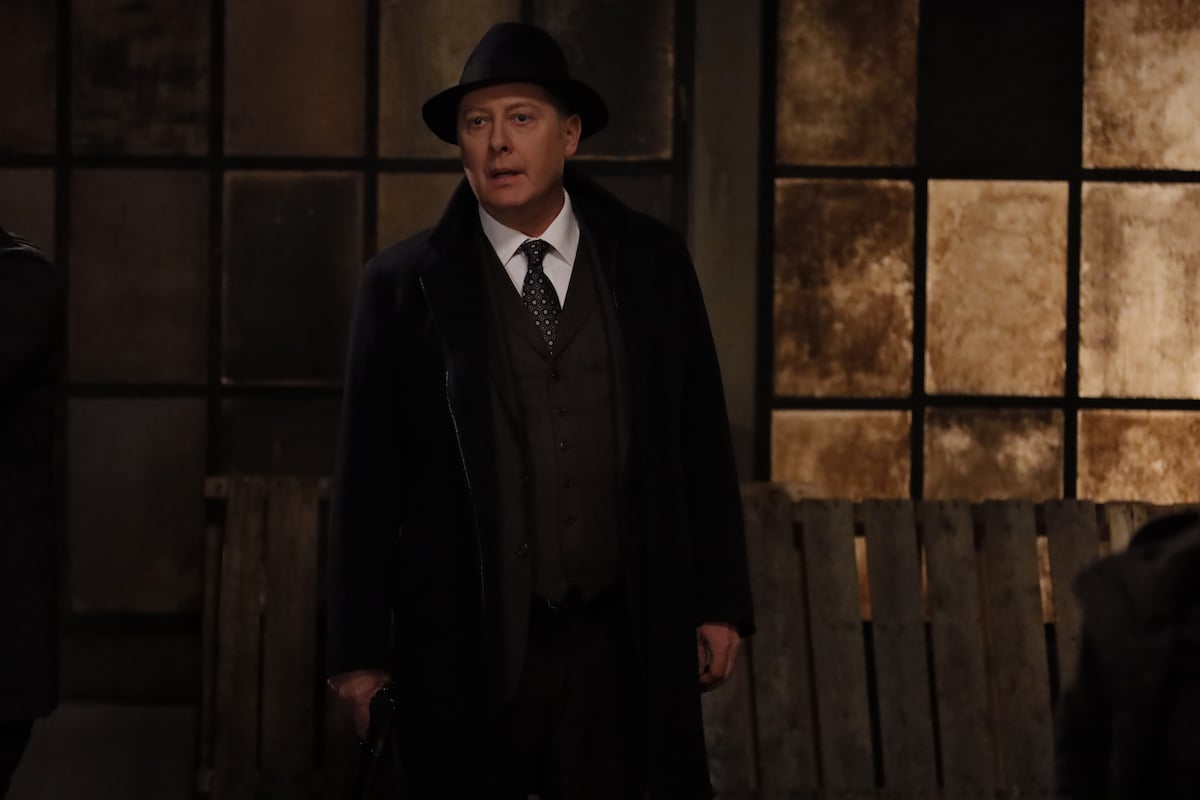 RELATED: 'The Blacklist' Star James Spader On His Obsessive-Compulsive Ways: 'It's Very Hard For Me'
The Blacklist has been a top ratings contender for seven seasons with another on the way. Part of the show's success comes from the stars cast into the roles of criminal Raymond Reddington (Spader) and FBI profiler Elizabeth Keen (Megan Boone).
When the series was an idea, executive producer John Eisendrath and creator Jon Bokenkamp struggled to cast the perfect actors.
"We looked pretty far and wide for the character of Liz. Casting is so subjective, but when Megan came in — and she did audition — it was one of those auditions where, right away, we were like, 'There is something specific about her,'" Eisendrath told Collider.
"When you want to cast someone who's unknown, as a centerpiece of your show, you've got to do some lobbying to make sure everybody is okay with that and comfortable with that. And we really felt comfortable, from the beginning, that she was the right person.," he added.
As for the show's other co-lead, Eisendrath admitted it's now hard to imagine anyone else as Red.
"It's hard for me to believe that he's never played a master criminal before because he has the ability to be mysterious, dangerous and mischievous, in a way that seems perfectly suited to playing someone where you don't know whether he's good or bad," he said.
"I feel like we were incredibly lucky, in that James Spader, as an actor, fit so perfectly with the character that was written.  And it was incredibly fun to watch, just to see him become this person that was written." 
While it seems like a no-brainer now, Spader didn't accept the role until three days before filming the pilot. Eisendrath and Bokenkamp had long calls with the actor to discuss the job. They didn't meet him in person until the first day of production.
"Once James stepped into the character during the pilot, adjustments were made to fit a voice that he had in mind," Bokenkamp said.
Here's who was offered the role before Spader came along
RELATED: 'The Blacklist': Fans Think They Know Who Takes the #1 Spot On Red's List
Eisendrath expanded on the difference between a cable show and a network show — namely why a big-name celebrity may pass on a role.
"Actors would much prefer, in many cases, to do 10 episodes a year on a cable show than do 22 episodes on a network show, and I totally get it," he said of the crime drama.
"Nobody is going to come in and actually audition, so you never really get to see anybody. It's a little bit of guesswork. Spader was never going to come in and audition for the role."
In 2012 — before producers decided on Spader — the role of Raymond Reddington was offered to 24's Kiefer Sutherland. Also considered? Pretty Woman's Richard Gere, Breaking Bad's Bryan Cranston, and Golden Eye's Pierce Brosnan, Eisendrath told Variety.
"I'm not sure if our offers even got to those actors or if their agents just said, 'Forget it,'" he said.
Sutherland is said to have been their "most wanted" outside of Spader. Due to his 24 and Designated Survivor fame, the actor may have been a decent Red. When the star isn't acting, he's touring with The Kiefer Sutherland Band. Scheduling may not have permitted taking on The Blacklist.
Eisendrath added, "I don't think any of us knew just how good he was going to be. He's amazing in it, and it was really fun to watch him just become this person. That was a joy to see."
Fans have a lot of feelings about the possibility of another actor as 'Red'
RELATED: "The Blacklist': Diego Klattenhoff Says Working With 1 Star Is Like Getting 'Punched in the Face'
Once news of Sutherland's Blacklist offer made its way to fans, many chimed in on what could've been.
"Nothing against Kiefer Sutherland, but no one is more cut out to play Raymond Reddington than James Spader. The whole reason I ever started watching the show was because of him. They definitely got that part right," one Redditor posted.
"Red's whole character is better for an older man along the likes of Spader, though Kiefer does have a scary face and can look menacing. I can imagine him in that box and doing the things Spader did in the pilot but the Jack Bauer trope isn't necessarily the most ideal for a character like Reddington,"another commented.
"I want Kiefer to be cast in everything… except this. Spader is perfect. I don't think anyone else could make the character as nuanced and detailed, as well as confusing and intriguing, with his speaking patterns and mannerisms," another fan added.
The results are unanimous — no one can play The Blacklist criminal mastermind the way Spader can. Sorry, Mr. Sutherland.