'The Blacklist': The Two Lines From 'Godwin Page' That Could Explain Where Season 9 Is Headed
It's been nearly a month since The Blacklist aired its season 8 finale "Konets," but we're still unraveling the mythology from "Nachalo." The penultimate episode found Raymond "Red" Reddington (James Spader) and former FBI agent Elizabeth Keen (Megan Boone) at the secret Latvia blacklist site where analog communications get the necessary information to Reddington. While some remain focused on the ending of "Konets," it's worth revisiting two important lines that "Godwin Page," presented, as they might give clues about the journey ahead in season 9.
'The Blacklist' Season 8 in a nutshell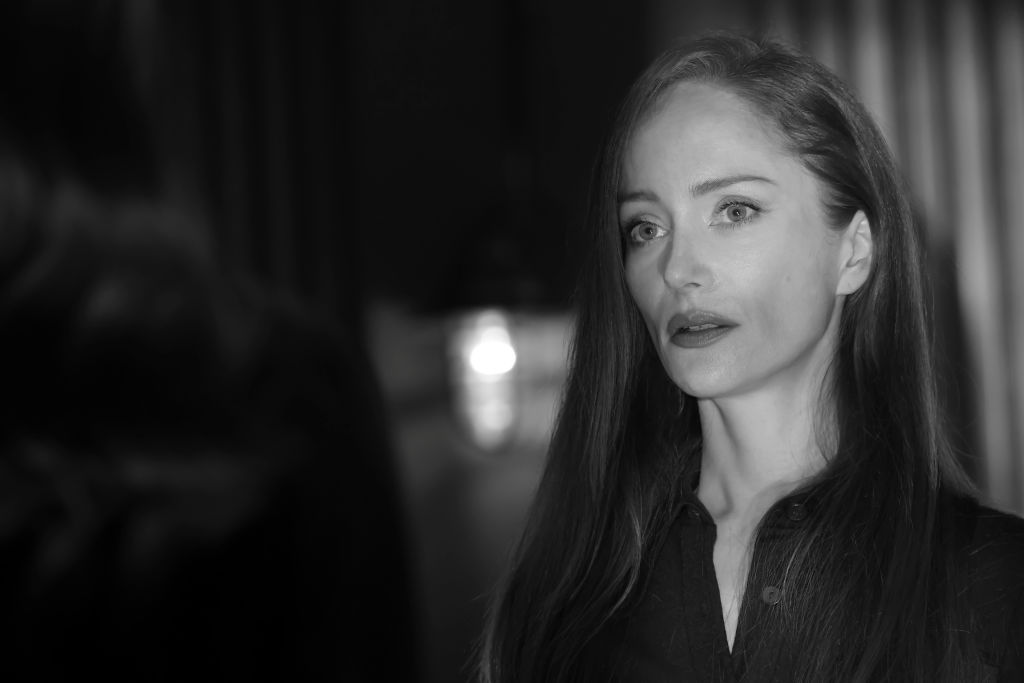 RELATED: 'The Blacklist': The Biggest Answer of the Series May Have Been Hidden in Plain Sight
Season 8 of The Blacklist served up a bevy of information. From the belated premiere (thanks to the pandemic), the season kicked off with Liz's quest for revenge against Reddington for killing her mother, Katerina Rostova (Laila Robins). Later, it was revealed that the woman wasn't her mother, but a superspy tasked with finding the real Katerina at all costs which meant — in Reddington's world — she had to die to protect Liz and the secrets he keeps.
Liz, who landed the top spot on Red's blacklist after going rogue, had all but planned to kill the man plaguing her for eight years — until he showed her the physical blacklist site in Latvia. The stand-alone episode "Nachalo" dove deep into the mythology revolving around Red's list of underground criminals as well as a closer look at young Katerina's life and choices that led them there.
The big reveal from 'Nachalo'
Some of the revelations that came from the episode include what really happened the night of the fire when Liz shot her father. Katerina stated the real Raymond Reddington died in the car that night. The confession attempted to clear up some confusion regarding who was present, who Liz shot, and if Liz's father lived or died, but multiple fandom threads are still dissecting those answers.
The biggest reveal, among the few, told the tale of both Katerina and Ilya Koslov taking over Reddington's identity to withdraw his money. Many assumptions were made in regards to James Brown's "This Is a Man's World," playing through the montage — namely that Reddington became Katerina at some point. "Konets" only amplified theories in the final moments when Liz is shot as she looks up at Reddington's face and, supposedly, understands who he really is.
While we don't have concrete answers about what it all meant. However, we do have two of Reddington's lines from "Godwin Page" that could sum it up.
These two lines might hint at what's to come
RELATED: 'The Blacklist': Will Season 9 Be the Last? Here's What We Know
At the tail end of "Godwin Page," Reddington and Liz stand outside the physical blacklist site in Latvia, where they have one important conversation about Katerina Rostova.
"You're lying," Liz said. "You framed my mother. Made the world believe she stole the archive."
"You need to forget what you think you know," Red said.
After Liz re-iterated "you set her up," he shut it down.
"Elizabeth, you need to listen to me," he said. "Katarina Rostova was neither framed or killed."
He then explained that the Sikorsky archive was created with Katerina's knowledge and blessing. If we look back to the pilot when Red confessed he's a criminal and "criminals are notorious liars," can we deduce that everything we've been told up to this point was a lie — or are the revelations in "Nachalo" and "Konets" the lies?
How those lines from 'Godwin Page' might fuel Reddington in 'The Blacklist' season 9
RELATED: 'The Blacklist': 7 Reasons to Give Season 9 a Chance
We won't touch the fan theories about the true identity of Raymond Reddington this time around but there are they're mostly of two minds: either Reddington is Katerina or he isn't. Whichever camp you fall into, season 9 will likely ignore the ambiguous hints or they'll confirm them. With Boone out — and series creator Jon Bokenkamp — the latter is more likely.
Season 9 could lean into Red's previous words about Katerina not being framed or killed, with a more in-depth look at how it all came to be through multiple episodes as opposed to just one. And, because we can't take anything Red says at face value, he already told us to forget what we think we know. If that's a reference to either Katerina/Red theory, scratch it. Season 9 will have to take some stance, but we have a feeling it'll be on the conservative side without Bokenkamp at the helm.
The Blacklist returns to NBC in the fall.