'The Blacklist': What Is Amir Arison's Net Worth and Where Did He Adopt His Rescue Dog Reina?
Amir Arison plays resident technology guru, Aram Mojtabai, in NBC's The Blacklist. As a part of the secret FBI task force team, Arison's character often finds himself in precarious and dangerous positions. Such is life when trying to bring down the world's underground criminals. What is Arison's net worth, what else has he starred in, and where did he adopt his adorable dog, Reina?
A look at 'The Blacklist' star Amir Arison's life and career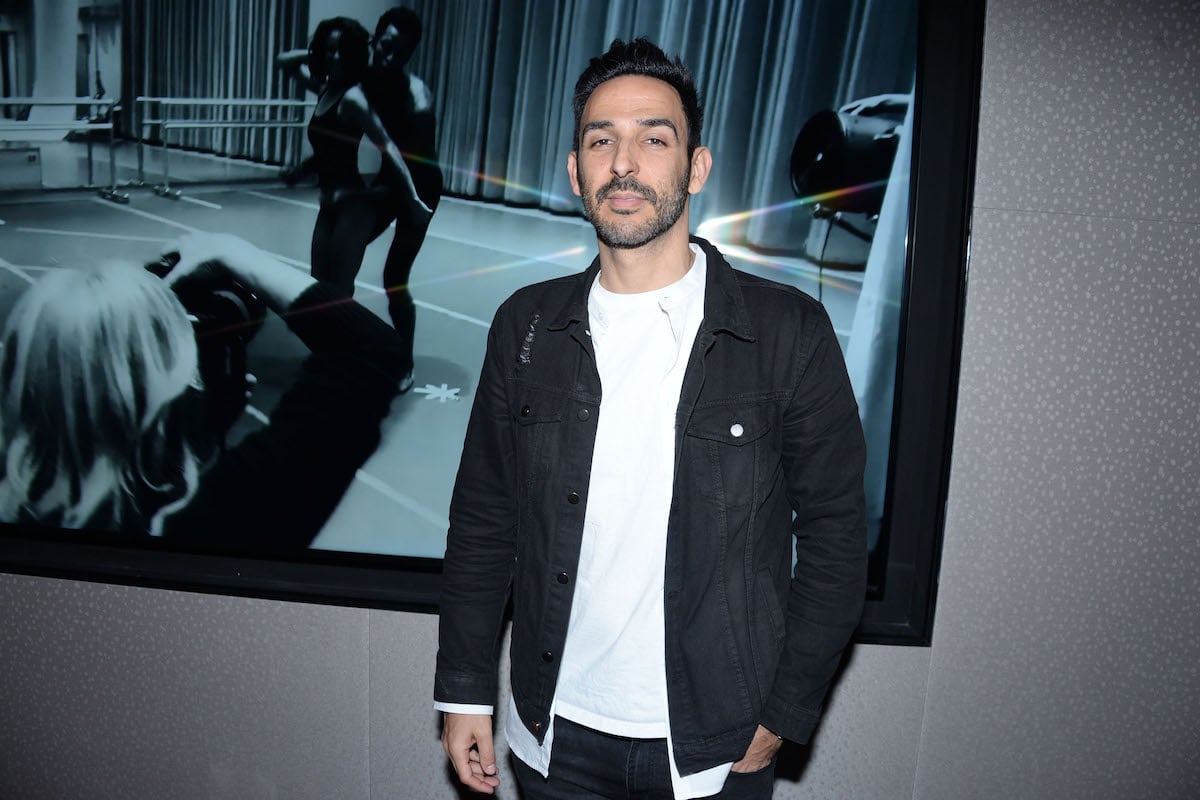 Amir Arison seems to have come out of nowhere. But, The Blacklist star has a long list of credits to his name. The St. Louis, Missouri native is the son of a doctor and psychiatrist — both of whom he adores — and an older sister, Maya.
The actor and director grew up in Ft. Lauderdale, Florida where he got his start in school plays.
"I was a pirate and had two lines in the play. I remember they weren't difficult for me, and afterward my mom came up to me and said, 'You have talent,'" Arison told Herald Mail Media.
"And so I joined the drama club in the third grade in my school, and kept on getting little parts. Then in the sixth grade, I got a big part. I remember thinking, 'If I do this line this way, I'll get a laugh.' And I did, and I got a huge laugh."
He continued: "Getting a laugh from 1,000 people is a drug," he said with a laugh. "Ever since then, I was going to be an actor."
Arison's first real acting job came at the age of 16 when he starred in a Sonic Drive-In commercial. However, the company "used his laugh and added it to the jingle and used it in other commercials"
Arison attended Columbia University and appeared in Off-Broadway productions before snagging small roles in projects like Girls, Homeland, and soap operas such as Guiding Light.
By 2013, The Blacklist came along, offering Arison a supporting character role opposite James Spader. He was promoted to series regular by season 2. The schedule, Arison said, is what he enjoys most.
"I like the schedule of TV, and also the fact that you do a scene a couple of times, you move on. You're constantly being challenged, but you don't have that much time to overthink it," he said. "I'll do a play and if I didn't get a laugh that night, I'll spend all night thinking of it and beating myself up."
About Reina the rescue
One glance through Arison's social media pages and it's clear who he deems to love of his life. Reina the rescue takes up much of the actor's pages, but what do we know about the adorable pup?
Reina — who has her own Instagram account (run by Arison, of course) — was rescued from SoldiersForStrays in California. She's a 3-year-old Doxie mix and she lives with Arison and his girlfriend in New York City where he films The Blacklist.
What is Arison's net worth?
With over 50 projects to his name, Arison's living comfortably. Not only has he acted but he's the director and producer of two video shorts, Tati's Fashion Show and Fortress. He also wrote the screenplay for Tati's Fashion Show.
It's unclear what Arison has up next. The Blacklist Season 8 doesn't yet have a production or premiere date.
Glassdoor estimates that a real-world FBI Intelligence Analyst earns around $92,000 per year. We're guessing Agent Mojtabai's salary might be a little higher considering he's working with a secret operative team.
According to multiple outlets, Arison's estimated net worth is somewhere between $1 million and $5 million. Most that, we're confident, he happily spoils Reina with.