'The Blacklist': Which FBI Task Force Star Has the Highest Net Worth?
As NBC's The Blacklist prepares for season 8, cast members have made the most of their quarantine time away from the set. The show, which focuses on a secret FBI task force, has been one of the network's most successful projects. That said, which Blacklist star from Harold Cooper's (Harry Lennix) team is worth the most?
Harry Lennix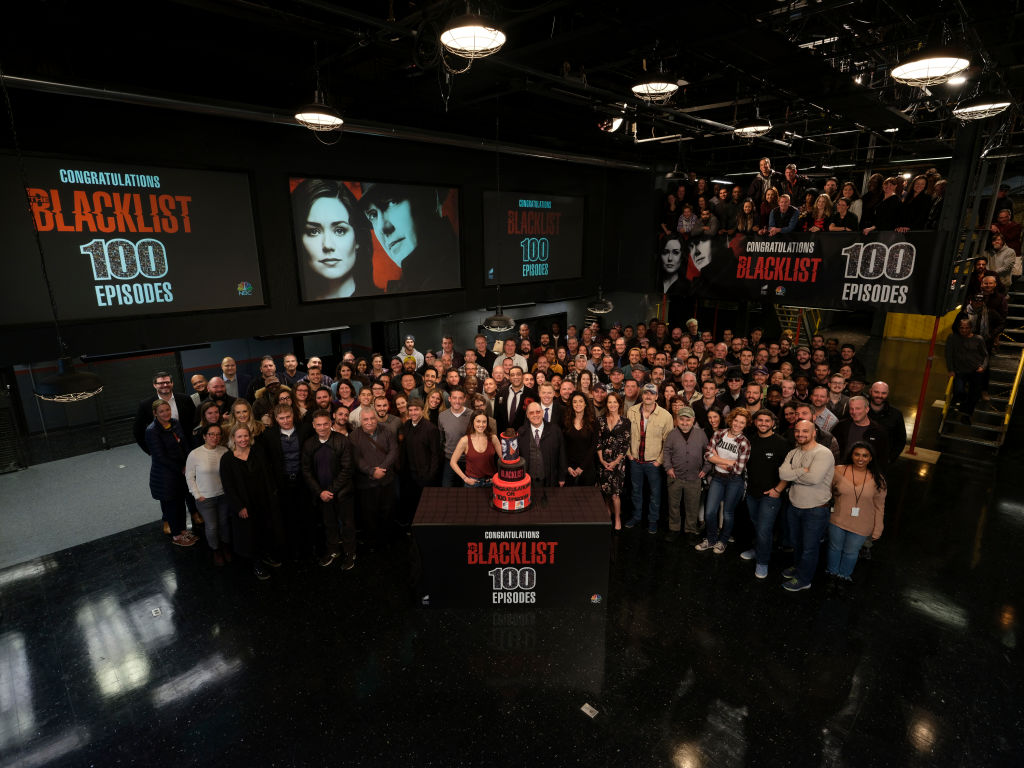 The FBI's secret task force is led by Harold Cooper, played by Harry Lennix. While his job managing a team of FBI operatives — and the very irreverent criminal, Raymond, Reddington — Lennix has a long list of credits in real life.
Known for his work in The Matrix, Stomp the Yard, Love & Basketball, State of Play, and more, Lennix's resume lists over 100 projects with many of them recurring.
The 2004 Screen Actors Guild Award nominee co-founded Legacy Productions — an organization that "produces plays of historical significance to the black community."
Lennix is a Northwestern University graduate, former school teacher, and trustee of the Robey Theater Company in Los Angeles. According to Celebrity Net Worth, Lennix is worth an estimated $4 million.
Megan Boone
The Blacklist co-lead, Megan Boone, studied at Florida State University, followed by a stint at the Asolo Repertory Theatre. The actress's IMDb list isn't quite as lengthy as Lennix's, and The Blacklist is her first big break.
She landed her first role in 2001, with a multi-year absence before she snagged roles in projects like Sex and the City 2, Step Up Revolution, and Welcome to the Jungle. Boone can also be seen on TV in Blue Bloods and Law & Order: Los Angeles before she became agent, Elizabeth Keen, opposite James Spader in The Blacklist.
The star has a net worth of $3 million, accumulated via acting as well as her entrepreneurial work creating baby onesies.
Diego Klattenhoff
Patriotic agent, Donald Ressler, in The Blacklist is played by Diego Klattenhoff. The Canadian-bred actor for his start at the age of 19 working as a bartender while studying theater workshops.
Klattenhoff debuted in the TV series, Doc, in 2001, before landing projects such as Mean Girls, Lucky Number Slevin, and Homeland — which was where he made name for himself and even scored a 2013 Screen Actors Guild Award nomination.
Klattenhoff's estimated net worth is around $2 million, according to Celebrity Net Worth.
Mozhan Marnò 
Mozhan Marnò may be the newest member of Cooper's task force, but she holds her own as Samar Nevabi. Marnò in The Blacklist. She attended Columbia University and the Yale School of Drama before she went to the Guthrie Theater in Minnesota and at the Public Theater's Shakespeare Lab in New York.
According to IMDb, Marnò "received rave reviews for the one-woman show Nine Parts of Desire in which she portrayed nine different Middle Eastern women which ran at the Berkeley Repertory Theatre and at the Geffen Playhouse in LA."
The actress has credits such as House of Cards, Madam Secretary, The Affair, and more. She's lived in four countries and speaks four languages proving she's a real asset to Cooper's team.
Marnò's estimated net worth is around $1 million to $5 million, according to multiple outlets.
Amir Arison
Arguably the best asset to Cooper's task force team is that of  Aram Mojtabai, played by Amir Arison. The actor and director stems from St. Louis, Missouri, and landed his first acting role in the 2004 TV series, The Jury.
Since then, Arison has appeared in dozens of projects including Law & Order, As the World Turns, Homeland, Girls, and many more. His estimated net worth is approximately, $5 million.