'The Blacklist': Who Played Mr. Kaplan and What Is Her Net Worth?
As No. 4 on Raymond "Red" Reddington's (James Spader) "list," Mr. Kaplan is one of The Blacklist characters that may be gone, but not forgotten. Here's what we know about the actress who played Red's right-hand-woman and what her estimated net worth is today.
The actress who played Mr. Kaplan in 'The Blacklist' has ties to another crime drama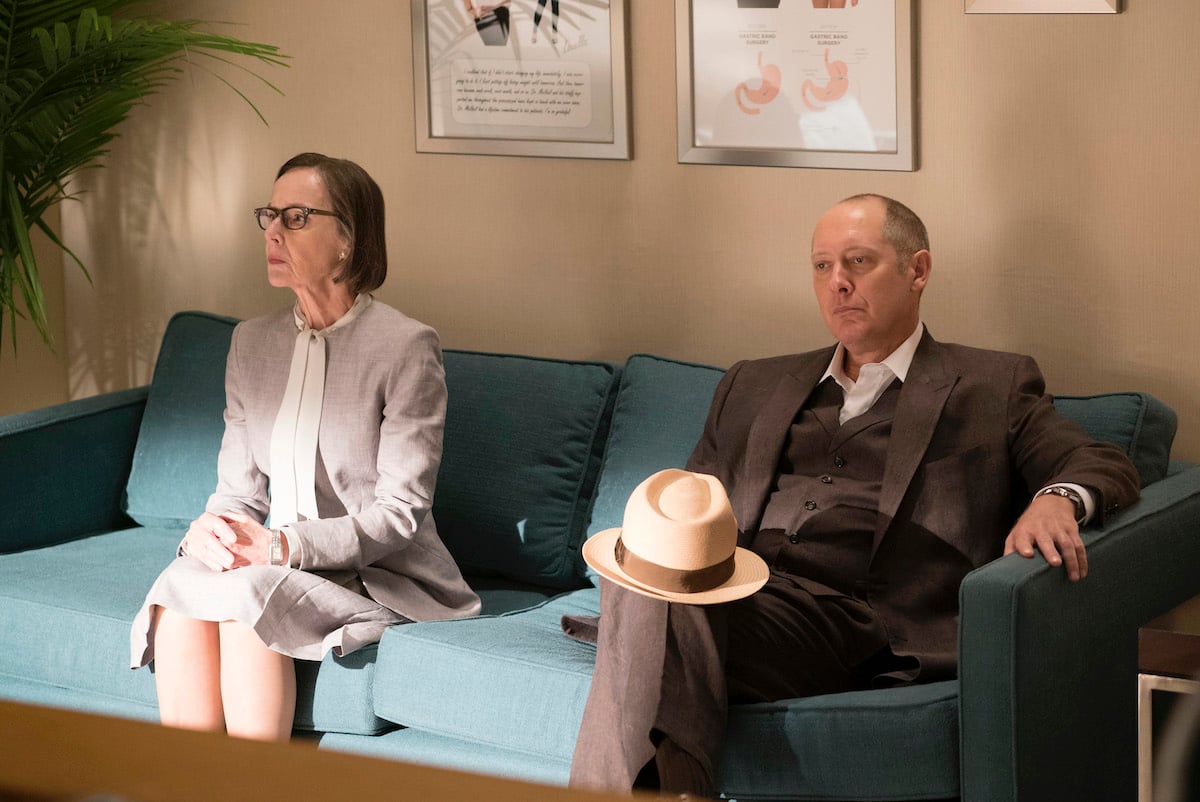 RELATED: 'The Blacklist': The Interesting Way Producers Come Up With The Show's Stories
Some fans are still reeling at the loss of Mr. Kaplan in The Blacklist's season 4 finale shocker. Susan Blommaert played Red's loyal "cleaner" from the start of the series. She worked to ensure nothing connected Red to any bodies. However, their working relationship had become more complicated following Mr. Kaplan's "betrayal."
As viewers may remember, Mr. Kaplan ' aka Kathryn Nemec — was Elizabeth Keen's (Megan Boone) nanny and the one Red entrusted Liz's safety. So, when Red became the danger in Liz's life, Mr. Kaplan did what she felt best — went behind Red's back to fake Liz's death.
In true Red fashion, he killed Mr. Kaplan to prove a point. At least, he thought he did. When Red's money went missing and his associates ended up dead, it became clear that Mr. Kaplan didn't die. She sought revenge on the man she thought was her lifelong friend.
By the end of Mr. Kaplan and Red's multiple-episode war, Mr. Kaplan jumped off a bridge to avoid her arrest. As it turns out, Blommaert knows a thing or two about working in crime dramas. The actress played Judge Rebecca Steinman on three different series: Law & Order, Law & Order: Special Victims Unit, and Law & Order: Trial by Jury.
Some might remember the actress from other roles from projects like (the original) Pet Sematary, The Good Wife, The X-Files, and more. One surprising connection Blommaert has with former co-star, Spader, is that she also appeared as Judge Rudy For on The Practice — the show in which Spader starred.
That said, Blommaert's credits include a lot of roles, eight, as a judge. Considering Mr. Kaplan's loyalty to Red, following her determination to set things right, it makes sense that Blommaert could pass as someone with judiciary power.
Blommaert on playing Mr. Kaplan in 'The Blacklist'
RELATED: 'The Blacklist': Will Ryan Eggold Ever Reprise His Role As Tom Keen?
Though fans had to say goodbye to Blommaert's Mr. Kaplan, her legacy lingers. As Liz continues looking for all the answers Red keeps from her — the ones Mr. Kaplan knew — it's clear her presence provided a much-needed aside to fill in the gaps.
"TV is an interesting business," Blommaert told Huffington Post. "You audition with a couple of little papers in your hand, and if you're lucky, you get to say those lines in the show. Then once in a while, you get to do more. I knew this could be a great character, but I had no idea she would go this far. It was a wonderful surprise."
The actress enjoyed playing the role noting the "nuances" to the character.
"When you have a guest role, it's like being dropped into a show out of a helicopter. Getting this kind of character is like having your own private jet."
As for filming those muddy water scenes after she's been shot by Red, Blommaert had an interesting take.
"I hate to say it, but it was kind of fun."
The relationship between Blommaert and Spader may be a pleasant one in real life, but on the show, it was always complicated.
"I always believed there's a fine line between love and hate," she said. "They have a long, deep relationship, and I don't think it's possible to totally stop loving someone you once loved. On the other hand, maybe that also fuels the intensity of your desire for, in this case, revenge."
Mr. Kaplan succeeded in temporarily taking Red down. In the long term, however, it was she who paid the price.
What is Blommaert's net worth?
RELATED: 'The Blacklist': What Is Creator Jon Bokenkamp's Net Worth and How Did He Get His Start?
Considering Blommaert's extensive career — including The Blacklist — you'd think her net worth would outmatch Spader's. However, multiple outlets report her estimated net worth somewhere between $1 million and $5 million.
The totals may not stack up to whatever Red paid Mr. Kaplan to clean up his messes. Then again, nothing could. Our best to Mr. Kaplan with her new life outside of Red's.