'The Blacklist': Who Plays Glen 'Jellybean' Carter and What Is His Net Worth?
Master criminal, Raymond "Red" Reddington (James Spader) wouldn't be nearly as successful without the help of his trusted "associates." The Blacklist character surrounds himself with those who have a specific set of skills he can utilize at any given time. Among Red's crew is Glen "Jellybean" Carter — aka Red's investigator in charge of tracking down anything asked of him. Who plays Glen and what is his net worth? Here's what we know.
Clark Middleton plays 'Jellybean' in 'The Blacklist'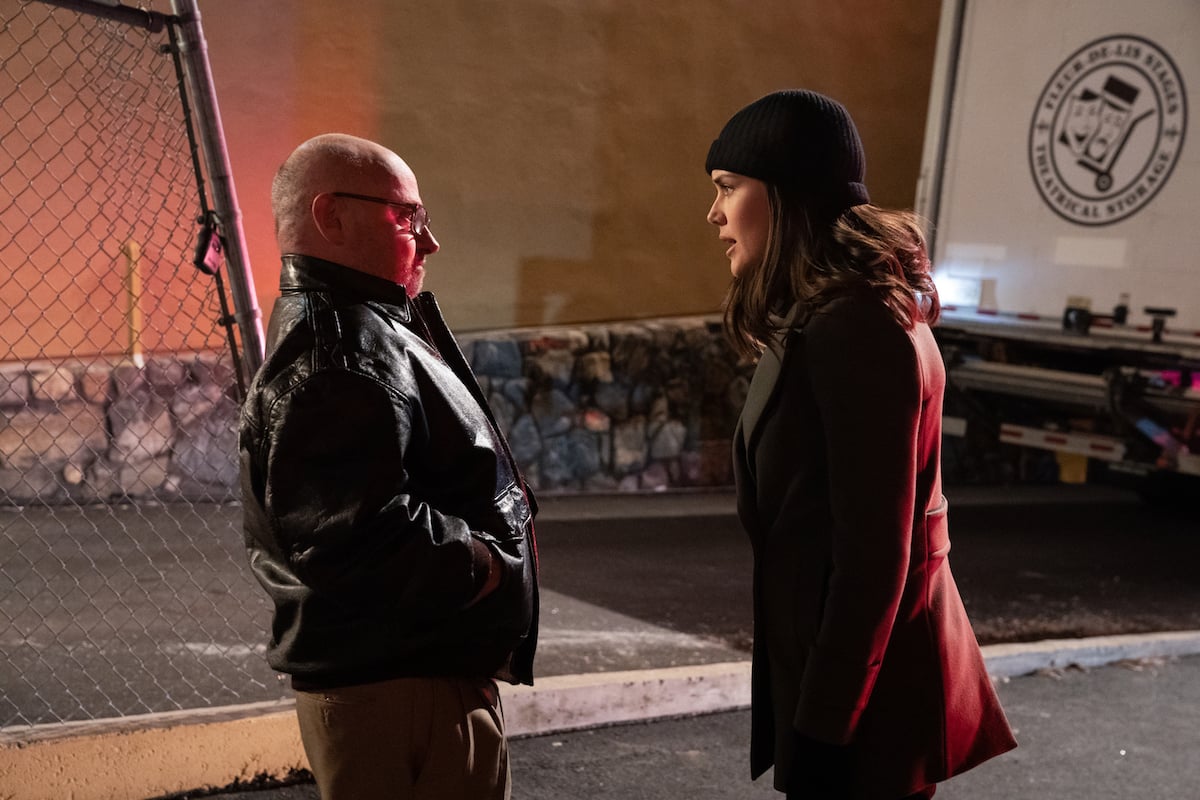 Anyone who watches NBC's The Blacklist knows about Glen "Jellybean" Carter. Glen is the DMV employee who uses his resources to help Reddington as needed.
Clark Middleton — who plays Glen Carter — didn't necessarily intend on acting for a living. It sort of fell into his lap.
"I just plumb wandered into an acting class in a junior college in Southern California. I was a bit lost not knowing what I wanted to do for the rest of my life," Middleton told Parade.
By the age of 25, Middleton moved to New York City where he studied acting as a craft. Around the same time, The Blacklist actor went to Cherry Lane Theatre in Greenwich Village where he watched Gary Sinise and John Malkovich in Sam Shephard's play, True West.
"I scored the last ticket available and walked out of the theater two hours later on cloud nine thinking, I must work with Sam Shepard," he said.
Middleton's dreams came true
Middleton's dream came to fruition two years later when he worked with director, Joseph Chaikin, and Shepard.
"It takes time!" he added. "And at least as much commitment."
Since then, Middleton has done it all. From the Public Theater with the Circle Repertory Company to Shakespeare in the Park. Middleton also wrote the one-person play, Miracle Mile, which he performed all over the U.S.
The Blacklist star has worked with famed directors David Lynch, Quentin Tarantino, Bong Joon Ho, Ang Lee, and more. Some of his credits include Twin Peaks, The Path, Louie, Fringe, Gotham, Law and Order, and so on.
The writer, actor, and director is also an acting coach and teacher, and he has been married to actress, Elissa Middleton since 2006. The two created their own production company, 929, where they make short films.
How Middleton became involved with 'The Blacklist'
Middleton, who has managed his juvenile rheumatoid arthritis since he was 4-years-old, was often hospitalized throughout his childhood. The Daily Gazette reported Middleton had 14 surgeries and 10 joints replaced
"At first it distorted my hands. Then the cortisone I had to take made my cheeks fat. At 8, I lost movement in my neck," he said. "When I was 15, my hip snapped. After an operation, I had to be on crutches and later, after I broke my leg falling over my dog, on canes."
He continued: "I never thought of myself as a victim. I always felt like a hero, because I survived each bad time. I played Little League ball and touch football between each attack and at high school graduation I tossed out my canes."
Middleton said his father is the inspiration behind his success.
"My dad refused to let me quit. He constantly instilled in me that I could define my own reality by how I thought about myself and how I carried myself. And he wouldn't allow me to think of myself as a victim. [My dad] taught me a lot about determination and courage," he said.
Then came 'The Blacklist'
That determination and courage have paid off. Currently, Middleton has his hands in plenty of projects. The Blacklist, however, has given Middleton a new fanbase. Series creator, Jon Bokenkamp, said he "fell in love with [Middleton] instantly" when casting.
"I thought, OK, this guy has to be in our show. He's probably somebody Red knows. I didn't know who, but Red knows him somehow. Then I stumbled on this name Jelly Bean Carter," Bokenkamp told Parade.
Middleton agreed, saying he could envision himself in the role, thanks to the writing.
"I knew what his mother looked like, how she behaved, how he behaved with her, what he had for breakfast, his relationship with Red, his job. That is what terrific writing does for an actor," he said.
"It lights your imagination and fills out a lot of the unspoken things. Jon Bokenkamp and the writing team put something so marvelous on the page."
What is Middleton's net worth?
Depending on which source you look at, Middleton's net worth is anywhere between $5 million and $13 million. Considering the actor's list of projects and how long he's been in the business (since the early 1980s), he likely sits somewhere in the middle.
No matter what Middleton's net worth might be, it's probably more than Glen Carter makes at the DMV — and with fewer strings than working for Reddington.