'The Blacklist': Who Plays Katarina Rostova and What Is Her Net Worth?
Ever since the name "Katarina Rostova" was first mentioned in The Blacklist, all the characters have run amuck trying to figure out her endgame. No doubt — Katarina disrupted Raymond "Red" Reddington's (James Spader) relationship with FBI Agent Elizabeth Keen (Megan Boone). Who plays Katarina and what is her net worth? Here's what we know.
Who plays Katarin Rostova in 'The Blacklist'?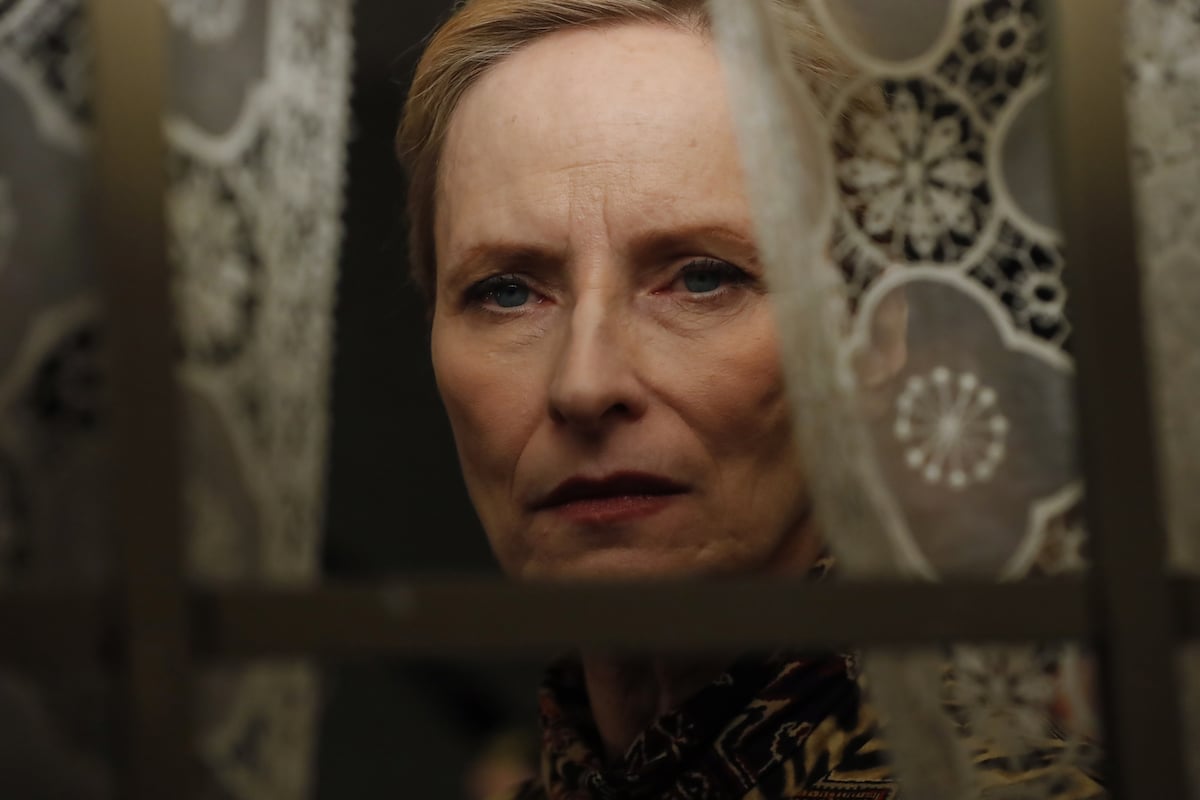 RELATED: 'The Blacklist': Why Producers Cast One Significant Character 3 Days Before Filming
The season 6 finale of The Blacklist aired in May 2019 and ended with a doozy of a cameo. The episode follows Red as he tails Katarina Rostova, who drugs and kidnaps him.
What becomes of Red isn't shown until the season premiere, where viewers get a better sense of who did this to him. It is — at least on the surface — Elizabeth Keen's mother and former Russian KGB spy, Katarina Rostova, played by Laila Robins.
While Robins is nothing of the sort in real life, her fictional counterpart is on a mission to destroy Red's relationship with Liz, her own agenda in mind. The entirety of these answers may not be explored until season 8.
The St. Paul, Minnesota native is no stranger to acting credits as she has many. From her time doing theater in productions such as A Streetcar Named Desire and Antony and Cleopatra, or her expansive TV and film resume that include Planes, Trains, and Automobiles all the way up to Sex and the City and Quantico, Robbins is a veteran in the field.
Robins has crossover connections with 'The Blacklist' alum
RELATED: 'The Blacklist': What Is Creator Jon Bokenkamp's Net Worth and How Did He Get His Start?
In an interesting twist, The Blacklist star has mutual connections with two of her costars. In 2014, Robins starred as Martha Boyd for 12 episodes in Homeland.
Likewise, Diego Klattenhoff (who plays FBI Agent Donald Ressler) also starred in Homeland from 2011-2013. For 25 episodes, Klattenhoff played Mike Faber until he left the show and joined The Blacklist shortly after.
Robins and Klattenhoff didn't work together in Homeland. However, when Robins appeared in a 2018 episode of New Amsterdam, she did work with former Blacklist star, Ryan Eggold.
What is Robins' net worth?
RELATED: Where Is 'The Blacklist' Filmed?
It's unclear how much more The Blacklist will follow the trail of Katarina Rostova, her true story, and her real feelings about Reddington. If viewers had all of those answers, there'd be no need for the show to continue.
Regardless, Robins is currently filming My Love Affair With Marriage, which IMDb describes as, "This animated feature film incorporates music, theater, and sculpture techniques while following one woman's journey through her marriages, both imagined and real."
Robins has been married to writer, director, and actor, Robert Cuccioli since 2000. According to Celebrity Net Worth, Robbins is worth an estimated $6 million.