'The Blacklist': Who Plays Red's Mentee Vontae Jones? The Actor Was 'Scared' to Work With James Spader
Raymond "Red" Reddington (James Spader) doesn't trust just anybody. The Blacklist criminal keeps his circle small for good reason. In season 6 of the crime drama, Red befriended fellow prisoner Vontae Jones and, eventually, helped with his release. Who plays Vontae and why was he "scared" to work with Spader?
Coy Stewart plays Red's mentee on 'The Blacklist'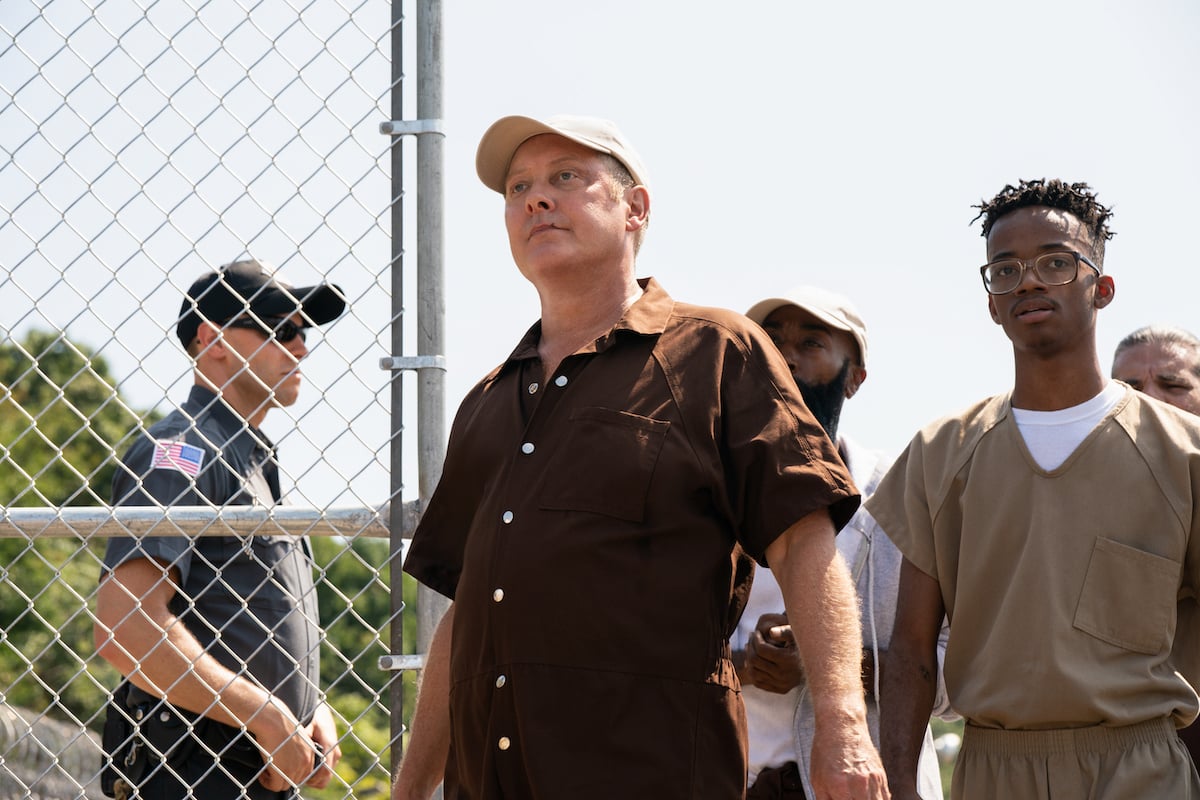 RELATED: 'The Blacklist' Star James Spader Explains Why He's Always Cast As The Bad Guy
Relative newcomer, Tyson Coy Stewart, took on the role of Vontae Jones in season 6 of The Blacklist. For six episodes (so far), the character has become one of very few people in Red's circle of confidantes.
In real life, Stewart got his start in Columbia, South Carolina reciting lines from some of his favorite TV shows and acting in plays at church. Later, he joined DeAbreu Modeling and Consulting before getting into theater.
Stewart's first role was as an extra in the independent film, Nailed, but his big break came when he snagged the role of Travis Younger in A Raisin in the Sun. His first "big" credit didn't come until 2010 when he appeared as Declan in The Glades.
It didn't take long before more doors opened for the young actor. That same year, Stewart also joined the cast of TBS' Are We There Yet? in which he won the Young Artists Award for Best Supporting Young Actor in a Comedy or Drama for his role as Kevin.
The busy star also played Marcus Barnes in The Electric Company from 2010-2011. Following that, he picked up projects like Bella and the Bulldogs, Agents of S.H.I.E.L.D., and the leading role in rapper Logic's music video for "1-800-273-8255."
In the last two years, Stewart has been busier than ever playing Vontae in The Blacklist, Benson in Kipo and the Wonderbeasts, and Lorenzo in Mr. Iglasias.
Stewart is a member of groutherapydot
RELATED: 'The Blacklist': Why Diego Klattenhoff's 'Homeland' Success Wasn't Enough to Guarantee the Role Of Donald Ressler
It's a wonder that Stewart has any free time considering how many projects he takes on at one time. Still, he isn't only an actor. With a rich theater background, The Blacklist star is also a member of grouptherapydot (or grouptherapy.).
While Stewart's personal Twitter account has over 25,000 followers, grouptherapydot only has a little more than 100. Their verified Instagram presence is larger with just over 2,500 followers.
The group consists of Stewart (as Koi), TJW, Jadagrace, and RHEA. According to their website, fans can text them directly.
The group 's latest release, "Raise It Up" released July 9 and their YouTube channel is the perfect home for all of their music. The rapper may have little time to devote to acting once grouptherapydot becomes "one to watch," but considering all that Stewart has juggled so far, he seems to have it covered.
Stewart on working with James Spader on 'The Blacklist'
RELATED: 'The Blacklist': Who Plays Glen 'Jellybean' Carter and What Is His Net Worth?
Stewart may look cool, calm, and collected on the surface — particularly as Vontae in The Blacklist — but working with the legendary James Spader wasn't necessarily easy.
"He's a huge name and he's an incredible actor," Stewart told Hollywire. "He takes the job very serious, and also, the man was Ultron in the Avengers. It was intimidating but after the first time I met him, since then it's been incredible."
He contnued: "I've learned a lot from him. It's been an amazing experience."
In another interview with Hollywood Life, Stewart expanded on those feelings saying, Spader is a "very warm guy."
"Once we got comfortable with each other it was great, so it's almost like our relationship on the show. He kind of has become my mentor when I'm in New York. It's been really, really cool," he said.
It's unclear if Stewart will appear in The Blacklist Season 8, but if Red has anything to say about it, he will be.