'The Blacklist': Why a Sony Executive Called-Out Producer, Jon Bokenkamp For an Episode's Minor Detail
A show like NBC's The Blacklist takes an army of talented employees to make it a success. Every script is meticulously combed through, every actor is thoroughly prepared, and every shot is planned in advance. That said, some details are overlooked in the grand scheme of The Blacklist's weekly plot. Does it make the show any less believable?
The show isn't filmed where you think it is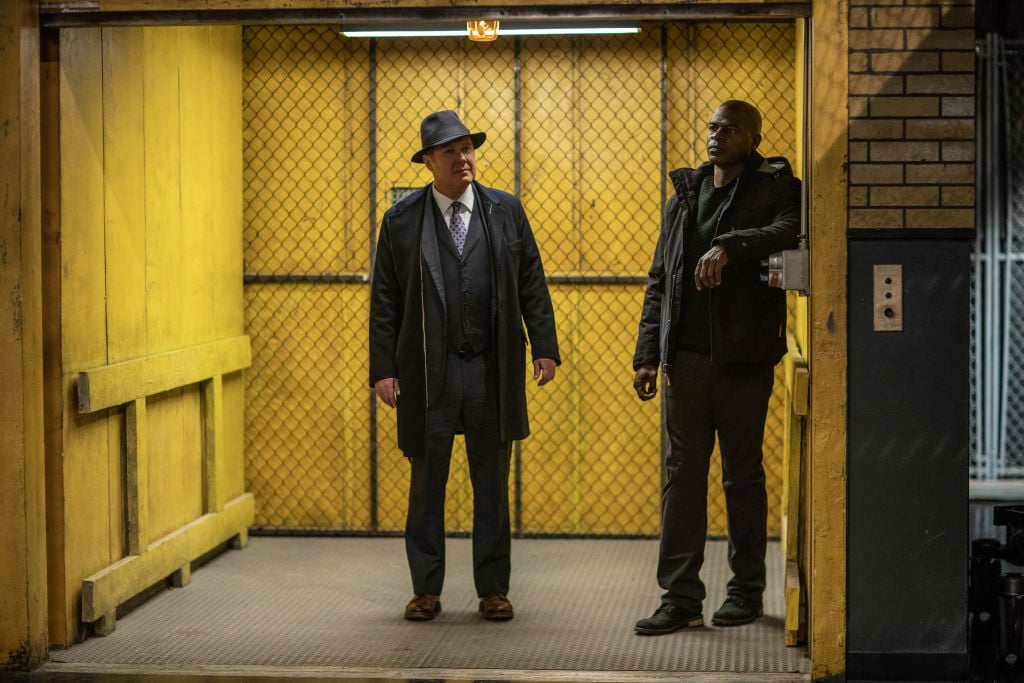 RELATED: 'The Blacklist': The Interesting Way Producers Come Up With The Show's Stories
It's one thing to keep fans engaged week after week but it's quite another to dispel reality in a believable way. The Blacklist follows FBI fugitive, Raymond "Red" Reddington (James Spader) as he turns himself in to authorities.
Reddington's offer is his intel in change for his freedom. The complicated dynamic makes for great TV. In The Blacklist, the events generally take place in, and around, Washington D.C. Monuments appear throughout to create a world specific to this secret task force in the most political city in the country.
Much like a lot of TV and film, The Blacklist isn't filmed on location in D.C. The series is shot in Manhatten, New York — in the same studio Law & Order filmed for two decades.
According to Untapped Cities, the show has shot in various NY locations such as Fort Wadsworth, Yonkers Train Station, Madison Square Park, and more.
Why Sony didn't love one minor detail
RELATED: 'The Blacklist': What Is Creator Jon Bokenkamp's Net Worth and How Did He Get His Start?
Much of The Blacklist's success relies heavily on whether the audience believes what writers have created. Showrunner, Jon Bokenkamp, told TV Insider about a time Sony thought writers got it wrong.
In regards to an episode in which Tom Keen (Ryan Eggold) uses a train station pay phone to call his wife, Elizabeth (Megan Boone), Bokenkamp heard about it.
"We got a note from a Sony exec who said, 'I live in New York and there are no payphones'. I took a picture of a payphone in New York several nights ago. I keep getting that question!" he said.
Likewise, Untapped Cities also noted that during the show's 10th episode, Reddington calls Elizabeth from a payphone outside of Tiffany & Co. on 727 fifth Avenue. This payphone does not exist. It was created for The Blacklist.
How realistic is 'The Blacklist'?
RELATED: 'The Blacklist': Why Netflix Paid a Record-Breaking Amount to Air the Series
Bokenkamp revealed in multiple interviews that The Blacklist was inspired by the capture of the renowned criminal, Whitey Bulgur. He wondered what would happen in a world where Bulgur spilled the beans on all of his business relationships in order to help the FBI catch other criminals.
Still, the show itself is a pure work of fiction. Some have stated that the idea of a secret criminal "blacklist" couldn't exist without the FBI's knowledge. Others point out things like plot and character progression.
"Often the revelations are so basic that many fans figure them out way beforehand," one fan explained of The Blacklist's plot structure.
Regardless of whether the show is "realistic" or not, people still tune in — and by the masses.
"I have never worked on anything in my life that has had a broader demographic than The Blacklist. Not even close," Spader told Variety. "This show is watched by people who are 7 years old to 90 years old, from every single cultural and economic background and nationality. It just has been staggering."
Believe what you will but if you're tuning in to a show as complex as The Blacklist, you can't expect perfection. Just enjoy the ride.