'The Blacklist': Why Diego Klattenhoff's 'Homeland' Success Wasn't Enough to Guarantee the Role Of Donald Ressler
Diego Klattenhoff isn't a name you hear often. The Blacklist star has a few well-known credits to his name but he didn't rise to fame until his two-year stint in Homeland. Now, the actor plays FBI Agent, Donald Ressler. Why did Klattenhoff leave the hit Showtime series in exchange for the hit NBC series?
Producers hadn't heard of Diego Klattenhoff before 'The Blacklist'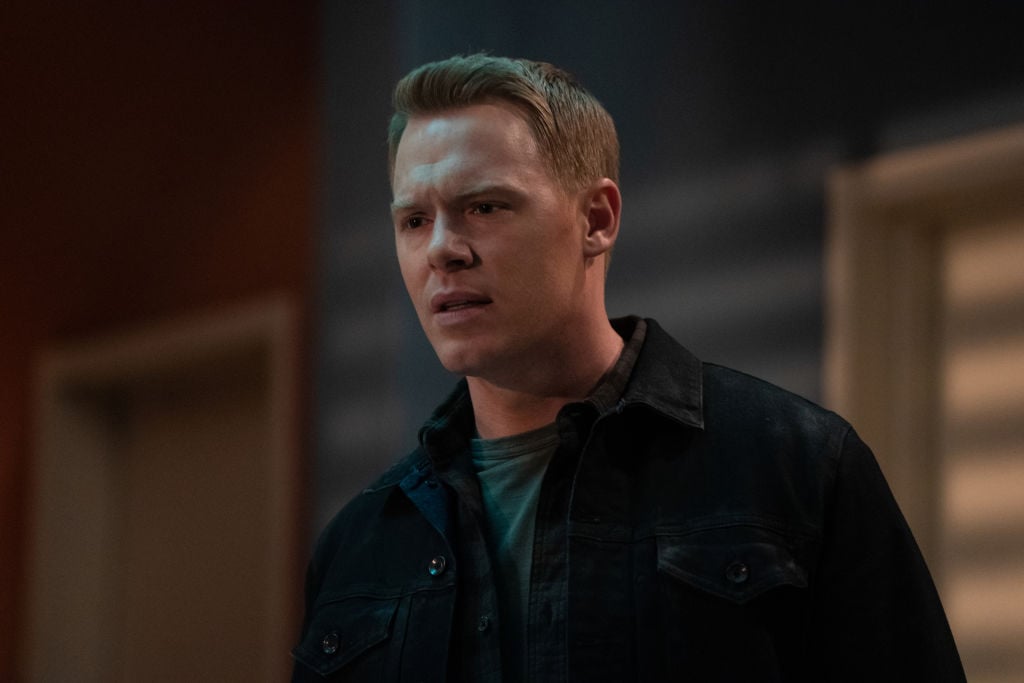 RELATED: Where Is 'The Blacklist' Filmed?
Diego Klattenhoff is having a moment. His time in NBC's The Blacklist has helped his name soar to the top of the Google charts. Before Klattenhoff snagged the role of FBI Agent, Donald Ressler, he played Marine captain, Mike Faber, in Homeland.
The Nova Scotia-born actor appeared in many projects before his 25-episode stint in Homeland. Mean Girls, 24, ER, and Mercy are all on the star's resume.
Still, Homeland is Klattenhoff's "break-out" role which garnered the attention of other networks and showrunners. The Blacklist executive producer, John Eisendrath, wasn't one of them.
"Like with [Ryan Eggold], we were like, where have you been? Oh, okay, and now we know he was in Homeland. I hadn't watched Homeland and Bokkenkamp hadn't watched it either," Eisendrath told The Daily Actor. "It wasn't like we were familiar with him or knew him from that show, we just thought oh yes, he'd be great."
Klattenhoff had to 'morph' for 'Homeland'
RELATED: Why 'The Blacklist' Star James Spader Has Been Deemed 'Difficult' to Work With
Klattenhoff typically dons a suit and tie for The Blacklist, but his face and hair are his to claim. Things ran differently for Homeland.
The actor wore face makeup to cover his freckles so he wouldn't resemble leading man, Damien Lewis, too closely. They also changed his naturally blonde locks.
"They dyed my hair dark brown. I'm a little bit lighter than he is, but it's difficult because sometimes [with] the lighting, you have to put a little bit more makeup on. So I think I lost a few freckles in that deal," he told the New York Post.
Luckily for Klattenhoff, he doesn't have to do all of that in his fictional FBI role.
Klattenhoff never intended to do another show with similar themes as 'Homeland'
RELATED: 'The Blacklist': Which FBI Task Force Star Has the Highest Net Worth?
The Blacklist came around the time of Klattenhoff's Homeland departure. He told Assignment X he knew ahead of time the character would be written off and everyone was amicable through the process.
"They were gracious enough over on Homeland to let me know that my schedule would open up. We looked and my manager, best manager in the business, Frances Okwu, tracked down this script [for The Blacklist] that everybody was talking about," he explained.
"I finally got my grubby little hands on it and it was terrific and I called them back and said, 'We've got to get on this show,' and my agent did everything he could, my agents and everybody else did all the legwork and it just came like this: I met them on Tuesday, I tested on Thursday, and we shot the following Saturday."
Klattenhoff went on to explain that he wasn't looking to do another project with similar content.
"I was looking for really rich characters that people would hook into, or get their hooks into people and take them on a journey."
Regardless of The Blacklist's success, how does Klattenhoff feel about the way he left things at Homeland?
It's been nothing but great. I have no regrets. I handed over my life and got everything I signed up for. It was a great ride," he said. I think with actors, once you get into your ambitions and preconceived notions of what the story might be, where it might go, that you can get yourself into a lot of trouble that way."
He continued: "I was kept in the dark for so long, as were a lot of people, on where this story was going to go and what was going to happen with the characters, that you just sign up for that. Like with The Blacklist, I have no idea where it's going to go. You hand your life over to these amazingly talented people and away you go."