'The Blacklist': Why Everyone Involved May Have Bitten Off More Than They Can Chew
In May, NBC's The Blacklist aired its 150th episode. Tha's quite a feat for a crime drama — specifically with one not drawn from a typical procedural format. When the show first premiered in 2013, no one could've anticipated the series success. That said, though celebrations are in order, there's enough overwhelm to go around. Cast, crew, creators, and fans of The Blacklist share in one collective emotion: stress. Here's why.
James Spader, fans, stressed over 'The Blacklist'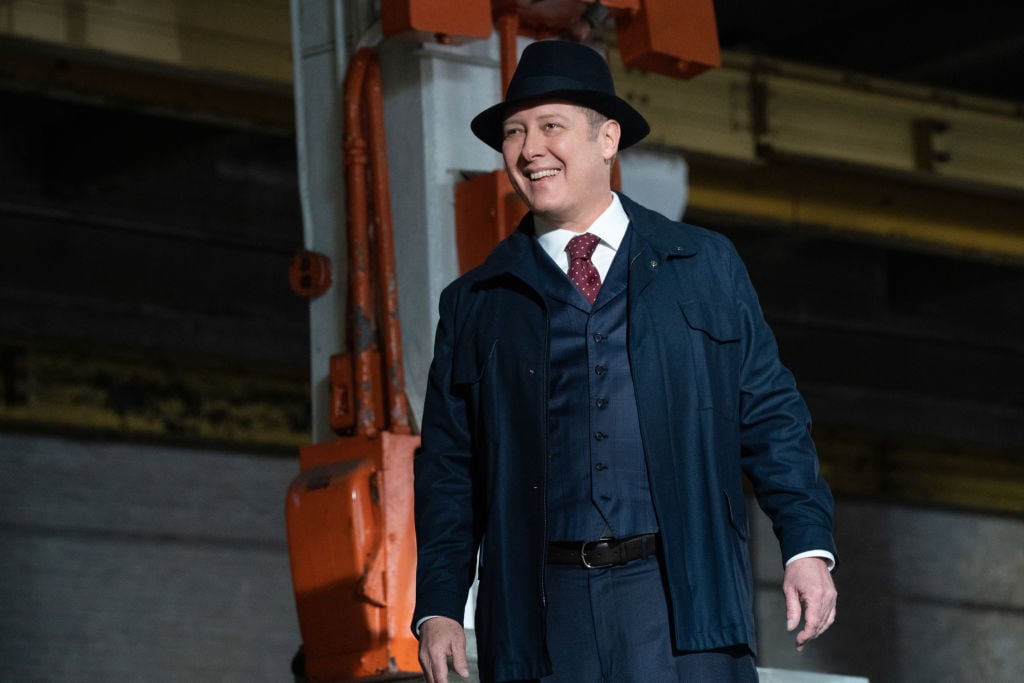 For seven seasons, The Blacklist has managed to keep fans on the edges of their seats. Ironically, the fans aren't the only ones stressing out over Raymond "Red" Reddington's (James Spader) shenanigans, outing nefarious criminals from his "list."
Spader, who also serves as an executive producer of the series, told TV Guide he's "tired but excited" when referring to how far the show has come and where it has yet to go.
"I used to get very overwhelmed by it all, and still now a little bit prior to a season, it feels like I'm gearing up for a big long-running race," he said, explaining the job between actor and producer differs. "For me, the job of an actor is really to take in the smallest increments. So much of my focus has to really be from here to getting to the doorway."
The Blacklist star isn't the only one who gets "very overwhelmed" by the show. Seven seasons in, the stress level among fans remains high.
"I'm not about to let the blacklist stress me tf out. Nope!" one fan tweeted.
"Will watching an episode of the blacklist ever not stress the hell out of me bc seriouslyyyyyyyyyyy," another said.
"#TheBlackList has done it again! I've never been so stressed while watching a tv show! this fan echoed.
The tweets go on and on, proving The Blacklist is one of the most adrenaline-triggering shows on TV.
Megan Boone reflects on criticism of her role
Aside from Spader, co-star, Megan Boone (who plays Elizabeth Keen) has had a similar experience, albeit with the added pressure of being compared to three-time-Emmy Award winner, Spader's talents. Boone had never scored a recurring role before The Blacklist.
"That was a time that felt so intense and uncertain," Boone said. "I was really being thrust into the media landscape at a time when social media was sort of exacerbating the criticism that women were having to take on, and also exposing how much more criticism women receive in the public sphere as opposed to men."
She continued: "Coming onto the scene with such a seasoned actor had incredible benefits for my work, and for my life experience. But I think from the public lens, there was this question of, 'Who is this girl?' And that worked really well for the story. But for me, that was a challenging place to be in. And I really felt like I had to prove myself."
Boone reckoned that showing up and doing the work, regardless of anyone's opinion of her, helped her keep the focus.
"What the show really needs is someone who's in your position, someone who's new, unknown, and less experienced than the man that you're stepping into the ring with," she said. "That was the dynamic that people tuned in to watch every week. And that was something that at the time felt very uncomfortable."
Now, the actress added she's more confident when she gets her hands on the newest script each week, feeling as though
"There are an exponentially growing number of choices to tune into," Boone said, "and that [fans] continue to come back to our show is something that really makes me feel a sense of gratitude in the face of the labor that we've put into it. I feel the reciprocity there, and I am very grateful for that."
Producer Jon Bokenkamp feels the pressure
The stars of The Blacklist and fans aren't the only ones sweating through each intense episode. Creator, showrunner, and producer, Jon Bokenkamp, revealed in the same TV Guide interview that he merely wanted to get through the pilot.
"When you make a movie, you make the movie and then you go to the premiere and everyone slaps each other on the back and you're like, 'Great,'" he said. "And when the pilot was done, I was like, 'Oh my God, we owe another one of these next week, and then another one and another.'"
The former screenwriter further explained the fast-paced environment.
"When you're in it, it's just very, very intense, and so it's easy to lose perspective on it," he said. "And I was just looking to try to get to 100. So the idea that we're having another cake is so mind-blowing."
If watching The Blacklist is a stressful event for viewers, imagine the duress the cast and crew are under. We're in this thing together.