'The Blacklist': Why Netflix Paid a Record-Breaking Amount to Air the Series
Fans of 'The Blacklist' can now catch up on the hit NBC series on Netflix. Why did the streaming platform pay a record-breaking amount to air the series?
One of NBC's greatest successes to date is that of the James Spader-led series, The Blacklist. With seven twist-packed seasons, Netflix made a massive deal in 2014 to stream the show. In fact, the deal was the most significant at that time. Here's why the streaming giant paid the price for The Blacklist, and what it meant for shows moving forward.
NBC's 'breakout new series' is still going strong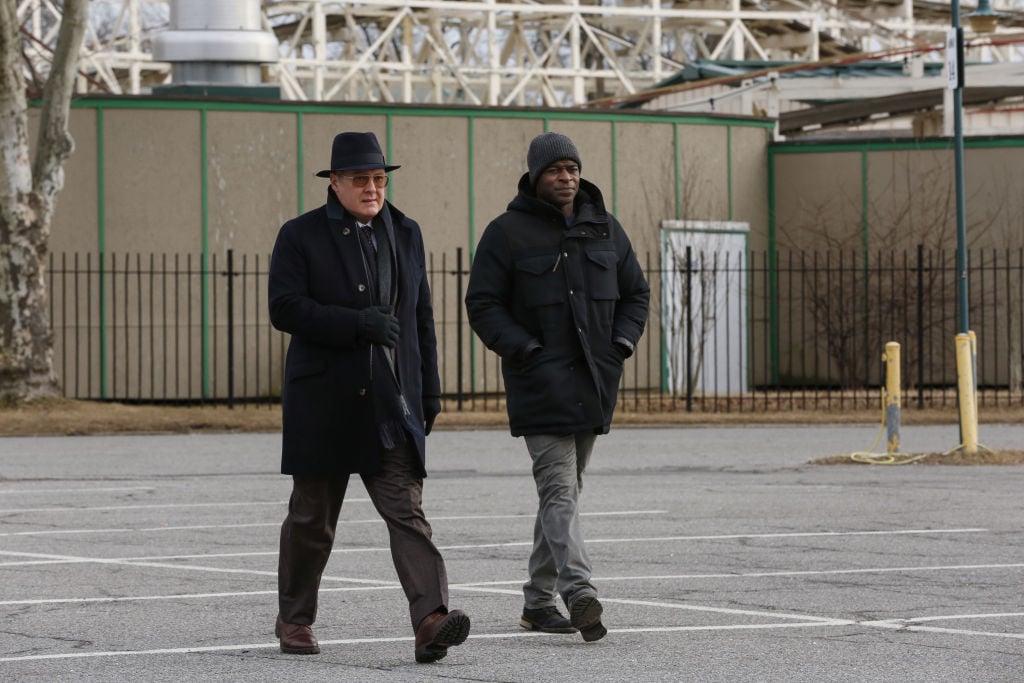 The Blacklist may very well be one of those procedural crime shows that goes the distance. A few factors go into its continued popularity, just like having the right ingredients for any wildly successful TV show or film.
The show follows Raymond "Red" Reddington (Spader) as he works with the FBI as an informant, handing them some of the world's most dangerous criminals. Reddington's connections as a criminal himself aids in giving the storylines added depth — especially since he's keeping a slew of his own secrets.
There's no lack of crime shows available on primetime and streaming services. The Blacklist leads year after year thanks to Spader's charismatic performances and the show's complex yet digestible episodic narratives.
The show is one that fans flock to, watching entire seasons in one sitting, and for good reason. This is exactly why Netflix paid what they did to make The Blacklist readily available for all.
Here's how much Netflix paid for 'The Blacklist' and why
Currently, seasons 1-6 are available to stream on Netflix. For seasons 1 and 2, Netflix made "the biggest subscription video-on-demand deal for a TV series" to secure The Blacklist for their lineup, according to Deadline.
Acquiring streaming rights to NBC's hit show came at a massive $2 million per episode in 2014. This is the most that had been paid for acquisition at that time with the second-highest as The Walking Dead, which Netflix paid around $1.35 million per episode to air.
In season 1 of The Blacklist, ratings surpassed 10 million viewers per episode. Deadline also reported that "with cable and broadcast syndication pacts in the offing, it is expected to eclipse the $3 million per-episode total netted by CBS' Elementary from SVOD (Hulu Plus), cable (WGN America) and broadcast syndication."
For reference, Netflix eventually shelled out a whopping $100 million for Friends and they were ready to pay $90 million to keep The Office, according to CNBC. But at the time of The Blacklist's acquisition, $2 million was the highest that had been paid to date.
As for how Netlfix calculates how much they'll pay, it's based on the cost of production plus approximately 30 percent of production costs. They also retain a good chunk of future licensing rights. Basically, Netflix's purchase of The Blacklist is paying back in Spades (or, Spaders).
When will Netflix air 'The Blacklist' Season 7?
With six seasons of The Blacklist available on Netflix now, new viewers can catch up before the service acquires season 7 — ahead of season 8 on NBC. Season 6 aired on NBC in May 2019 and Netflix followed in Sept. 2019. Previous seasons followed a similar airdate pattern.
With production minorly impacted by the coronavirus (COVID-19), The Blacklist managed to salvage much of the season's ending so they could move to season 8 with as little in the way as possible. This would put the season 7 premiere on Netlflix likely in Sept. 2020 — just in time for NBC's premiere of season 8.
All of this depends on when things get back up-and-running. If cast and crew get back on their regular schedule, NBC's air dates will run like clockwork.
The Blacklist is available to stream on Netflix now.