'The Blacklist': Why Producers Cast One Significant Character 3 Days Before Filming
NBC's crime drama The Blacklist is among the most successful shows on the network. Part of the show's formula relies on the talented cast. This includes stellar celebrity guest stars every now and then. Casting for a show like this proved difficult for a few reasons. Here's why it took producers so long.
Megan Boone was the first cast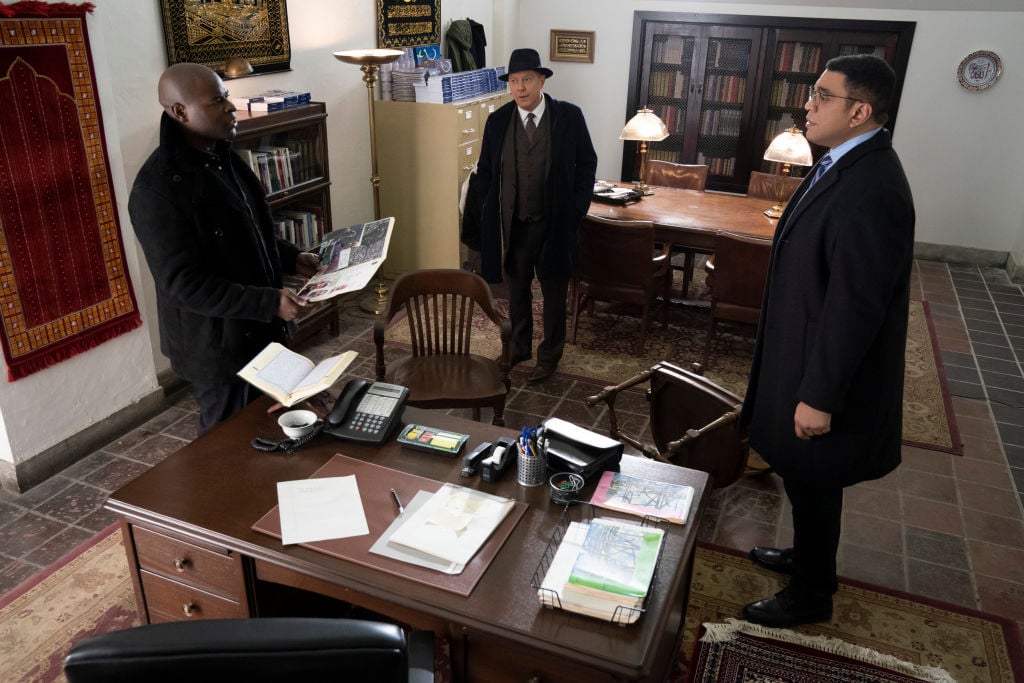 In March 2013, Deadline revealed that The Blacklist co-lead, Megan Boone, had been the first cast in the new series. Boone's character, Elizabeth Keen, is at the center of criminal Raymond "Red" Reddington's world.
Boone spoke of her audition process with the TV Addict. She revealed it was the most rewarding experience in her career thus far.
"Once I got a hold of The Blacklist and I read it, I was immediately kind of drawn to the character Elizabeth Keen and I worked really hard on it for about a week before I met with [John] Eisendrath and [Jon] Bokenkamp and Joe Carnahan, who directed it," she said.
"In that meeting, I just kind of put it all out on the table. I probably gave one of the better auditions of my career because it was one of the more important ones to me."
Ryan Eggold wasn't interested — initially
Boone's on-screen husband, Tom Keen, was played by New Amsterdam star, Ryan Eggold. Executive producer, Eisedrath, further explained how the casting process happened for The Blacklist.
"Casting for pilots is a very difficult process. All the pilots, certainly the network and all the cable pilots are all casting at the same time, so you're scrambling over the same very talented pool of actors, but there's a lot of competition, so it's very difficult," he said.
"It's also incredibly subjective, so you'll see a lot of incredibly talented actors come in and you just know that they're not the person who you imagined playing the part."
 Eisendrath said they looked at a lot of actors for the role of Tom Keen.
"I don't know why. I can't recall why Ryan Eggold was not in the first dozen or so people that we read for the part. It might've been that he wasn't available. I can't really remember," he said.
Boone said Eggold "wasn't interested in doing TV." His agents "nagged him to read the script," but he refused.
"'They're really looking for this character and the script is incredible. You're missing out on an opportunity if you don't read this,'" she recalled. "He read it and then he shipped himself from New York to audition in LA, I think. He was actually working on a film in New York at the time."
Eisendrath admitted he didn't know anything about Eggold until the audition.
"He walked in and I can't remember why, but I think he walked in and we weren't quite ready. I think even before he auditioned, we were like, 'OK, I think this guy might be the right guy,'" he said. "It was sort of like, 'Oh, there he is.'"
The Blacklist producer added that it was much of the same in casting Diego Klattenhoff for the role of Donald Ressler.
Why showrunners cast this character 3 days before filming the pilot
The Blacklist wouldn't be nearly what it is without the talents of one star in particular. However, the role of Raymond "Red" Reddington remained empty until right before production.
Eisendrath told Variety that before James Spader became Red, the role had been offered to others. Kiefer Sutherland, Richard Gere, Bryan Cranston, and Pierce Brosnan were considered. He admitted they had high expectations for any actor to fill the role.
Three days before The Blacklist pilot filmed, Spader signed on. The actor showed up to the job without ever meeting producers face to face. Now, it's difficult to imagine anyone else as Red other than Spader.