'The Blacklist': Will Mozhan Marnò Ever Reprise Her Role?
It's been a while since The Blacklist star, Mozhan Marnò, played fan-favorite, Agent Samar Navabi. Marnò's last episode broke Aram Mojtabai's heart (Amir Arison) and left viewers hanging on whether she'd survive the hit put out on her. With an open-ended exit, would Marnò ever return to the set of the hit NBC crime drama?
Fans haven't recovered from Mozhan Marnò's 'Blacklist' exit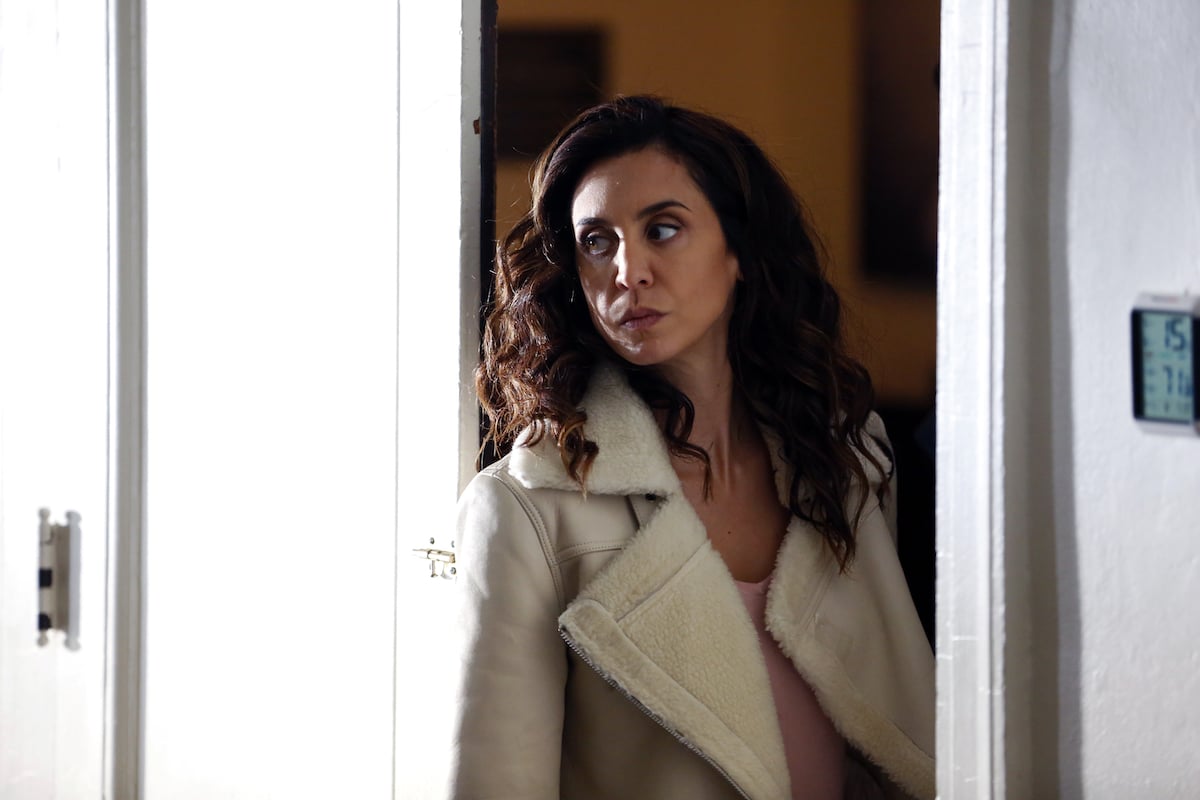 RELATED: 'The Blacklist' Star James Spader Explains Why He's Always Cast As The Bad Guy
Mozhan Marnò may be gone from The Blacklist but her character, Samar Navabi, lives on. As fans may remember, FBI Agent Navabi, season 5 of the series followed "fixer," Lawrence Dane Devlin (Pruitt Taylor Vince) — No. 26 on the list — as he kidnapped Agent Nevabi.
After stabbing Devlin, he crashed the van he held her in. Nevabi was impaled by debris but she survived. When Devlin tried to escape, he was attacked by a bear that also pushed the van into the river.
While awaiting rescue, Navabi drowned in the rising water until Aram arrived and pulled her out. She'd been under for at least six minutes and was on life support on a ventilator for some time. She eventually awakened and accepted Aram's marriage proposal.
All seemed OK except by season 6, she'd already suffered brain damage and was subsequently diagnosed with vascular dementia. This would later be the reason the Mossad would go after Navabi who they deemed a liability.  Agent Navabi became the target of the Osterman Umbrella Company who would stop at nothing to kill her.
The season 6 finale was Marnò's final appearance in The Blacklist and fans weren't expecting it. Afterall — she'd survived being drowned and made plans for a future with Aram.
"That exit was just as badass as your entry. Thank you so much for being part of The Blacklist family. Love and best wishes with every adventure your heart takes you. You're going to be missed!!" one fan tweeted.
"I cannot express how much I will miss you. Samar is a huge favorite in our house. It makes me sad that you are leaving. I wish you all of the best in this world & great success in whatever you decide to do next. Stay safe & take care. Will be watching for you in the future," another viewer added.
And finally, The Blacklist creator, Jon Bokenkamp, weighed in.
"Mozhan, I really couldn't be more grateful for all you've done for our show. Thank you for this amazing ride. The Blacklist wouldn't be the same without you and you will be missed dearly. Best of luck and love with all that lies ahead!" he tweeted.
Would Marnò ever reprise her role?
RELATED: 'The Blacklist': Why Diego Klattenhoff's 'Homeland' Success Wasn't Enough to Guarantee the Role Of Donald Ressler
On March 29, 2019 — the same day Marnò's final episode aired — the actress posted a goodbye on her Instagram page.
Five years ago, I got a call from my manager telling me I got the role of Samar on The Blacklist. Almost overnight, my life changed. It has been an amazing experience; I have made mistakes, I have made friends, I have grown. I've been in the room with some incredible people. And, every time I get on the subway in New York, someone affectionately yells out, "Yo, Samar!" But, last summer, I decided that I was ready for my next chapter, and the producers very graciously granted my request to move on from the show.

And so, tonight, my life changes again. As my last episode airs, I just wanted to express gratitude to my colleagues, my producers, and the fans of the show: thank you. It's been so much fun. @nbcblacklist

Mozhan Marnò Instagram
With that farewell (and the open-ended exit shown in The Blacklist), some may wonder if Marnò might return to the show at some point. Though the star hasn't said as much, it remains a possibility.
Bokenkamp previously hinted to TV Line that Agent Navabi's health condition would "change the landscape of the show in a great way," but viewers might disagree.
That said, if Agent Navabi returned, there would have to be a good reason. In the landscape of The Blacklist, the Mossad's influence runs deep. Writers wrote her out alive when they could've killed her off the same way they killed off Ryan Eggold's character, Tom Keen. But they didn't.
Should Marnò ever reprise her role, it's unclear how writers would make it work knowing the character would put those around her in danger — something Agent Navabi wasn't even willing to do to her love, Aram.
In her place, season 7 introduced a new agent, Alina Park, played by Laura Sohn. Will she stick around to fill Marnò's void?
Season 8 of 'The Blacklist' will feature more of Marnò's replacement
RELATED: 'The Blacklist' Star Megan Boone Grew up in the Unlikeliest of Places
Before adding a new player to the mix via Laura Sohn as FBI Agent, Alina Park, Bokenkamp spoke to Entertainment Weekly about adding a new member to the tight-knit team.
"We miss having [Mozhan Marnò] on the show, but it does open the possibility of having someone else on the show and we're always looking for that. We've killed off people on the show and sometimes we regret it. We blew up Alan Alda, who is a TV legend. We lost Mr. Kaplan, who was a great character," he said.
"The story is ultimately what dictates that and oftentimes it can be painful but ultimately if it weren't for some of these characters going it really does open up windows for us to have new people within the Task Force and within Red's world. It's such a strange and eclectic group of people that it's always fun to bring in new characters."
In May 2020, as season 7 of The Blacklist wrapped, news broke that Sohn's been promoted to a series regular for season 8. The Blacklist is Sohn's first series-regular TV job. She's also appeared in projects such as NCIS: New Orleans, God Friended Me, and more.
No matter who joins the task force team or how long they stay, fans will likely continue hoping for Marnò's return. At the very least, for the sake of Aram and his big, bleeding heart.