'The Blacklist': Will Ryan Eggold Ever Reprise His Role As Tom Keen?
One of the most complex characters on TV in the last decade is that of The Blacklist's Tom Keen. The role was played by New Amsterdam leading man, Ryan Eggold, for five years. The character had a less than stellar fate, but would Eggold ever consider reprising his role in some way?
Ryan Eggold's exit from 'The Blacklist' happened for a few reasons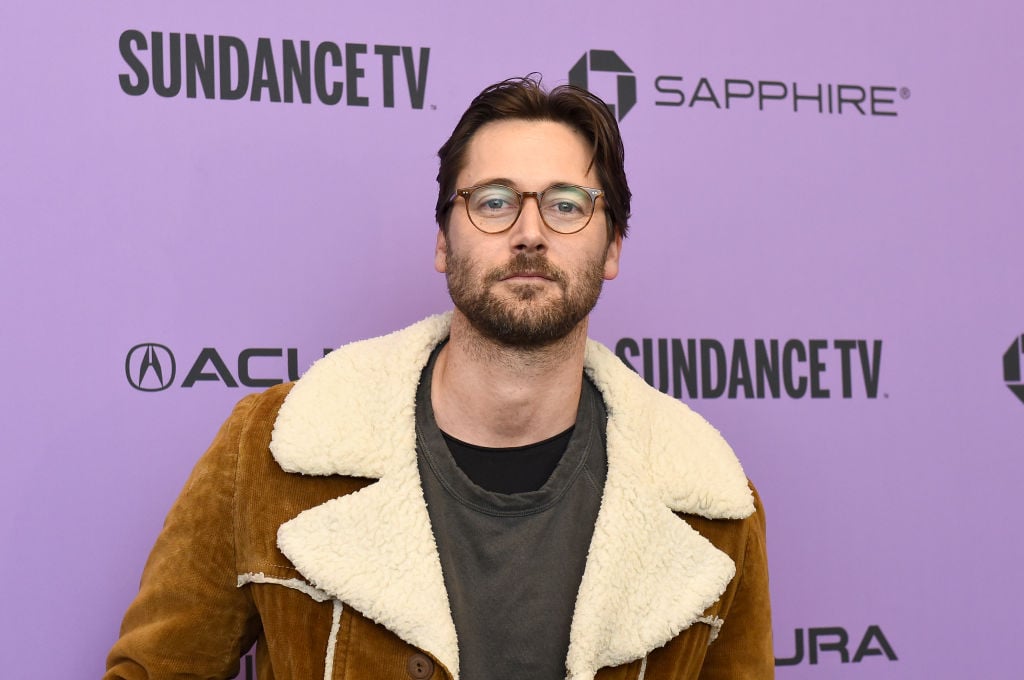 Fans of The Blacklist still mourn the loss of Eggold's presence as Tom Keen despite his complex character arc. What began as a dangerous assassin posing as a school teacher and husband to FBI Agent Elizabeth Keen (Megan Boone), ended in a rekindled relationship and Tom's death.
Eggold's exit was planned at the start of his final season with the intention of paving space for Elizabeth to grow. That aside, the actor scored a major gig as Dr. Max Goodwin on NBC's newest medical drama, New Amsterdam.
Tom's story, according to producers, wasn't meant to go far initially. The more Eggold appeared, the longer they saw Tom Keen in that world. Still, his death was inevitable at some point in order to advance the plot forward in a meaningful way.
Before his departure, Eggold took part in a single season of The Blacklist: Redemption. The show aimed to answer questions about Tom Keen's world.
'The Blacklist: Redemption' spinoff didn't go as planned
In 2017, The Blacklist attempted a potentially iconic crossover with The Blacklist: Redemption. The spinoff starred Eggold as the same Tom Keen — only, the brief 8-episode sting focused on Tom Keen's past.
More specifically, The Blacklist: Redemption aimed to uncover what happened to Tom's mother, military intelligence op, Susan Hargrave (Famke Janssen). Their relationship is as complicated as Raymond Reddington (James Spader) and Elizabeth Keen (Boone).
At the Television Critics Association press tour (via Den of Geek), executive producer, John Eisendrath, described the series as something different from the original iteration.
"That is very different from a story of 'Who is Red? Their relationship is a much more relatable one to viewers, one that people in their own lives will be able to relate to," he said.
"It makes it a completely different animal. The stories we tell are different. The way they go about catching the bad guys and doing their jobs, they can't arrest anyone. It is an entirely different way of telling the story. It's a spinoff, yes, but it has its own very specific way of telling its stories."
He continued: "It is very important to us that Tom Keen's character, who is a young guy, fun, sexy, a great undercover operative, but also is someone who is vulnerable and accesses his emotions and is responsible for the things that matter in life, and that includes Agnes," he said.
The series was canceled after one season. Eggold hopped right back over to The Blacklist to finish out his time.
Would Eggold return to 'The Blacklist'?
In the 2017 fall finale of The Blacklist, Eggold's character was fatally wounded by Ian Garvey (Jonny Coyne). Eggold told TV Line how much he loved working with co-star, Boone.
"We tried to make each other laugh, surprise each other. These two guys (producers) have given us such a journey to take together and so much to play in terms of loving each other, hating each other, spying on each other, forgiving each other."
He continued: "But we've always felt that Tom and Liz's love was real. Tom died trying to get to the truth and protect her. It's ultimately a love story."
That said, would Eggold ever return to his Blacklist family? The actor shared one way he'd be open to it.
"I think there's a possibility for perhaps a flashback or two, but I don't think these will happen. This isn't even something that I would've played necessarily," he told Entertainment Weekly.
Eggold reiterated that Tom is "unequivocally dead." If he returned it wouldn't be by way of misdirection or rising from the dead.
"We've talked about the possibility of a flashback. It would be fun primarily in the sense that learning truths from the past inevitably colors the present and your current perspective," he said.
"So I think there's certainly information that we could learn and things we could see that we didn't know about, or moments that were shared that could have significance in the present. I don't think it would be a lot, but something would be interesting."