'The Blacklist': This Is the Worst Decision Raymond Reddington Ever Made, According to Fans
'The Blacklist' killed off fan favorite Mr. Kaplan in 2017. The loss of Susan Blommaert's character remains of of Raymond Reddington's (James Spader) biggest mistakes of the series.
For eight years, The Blacklist's leading man Raymond "Red" Reddington (James Spader) has made a lot of questionable choices. As a criminal-turned informant, we can't expect him to do the right thing all the time — specifically when it comes to killing those who've turned against him. It's because of this, many still have an issue with the death of a fan favorite.
'The Blacklist' character was loyal to Reddington for over 30 years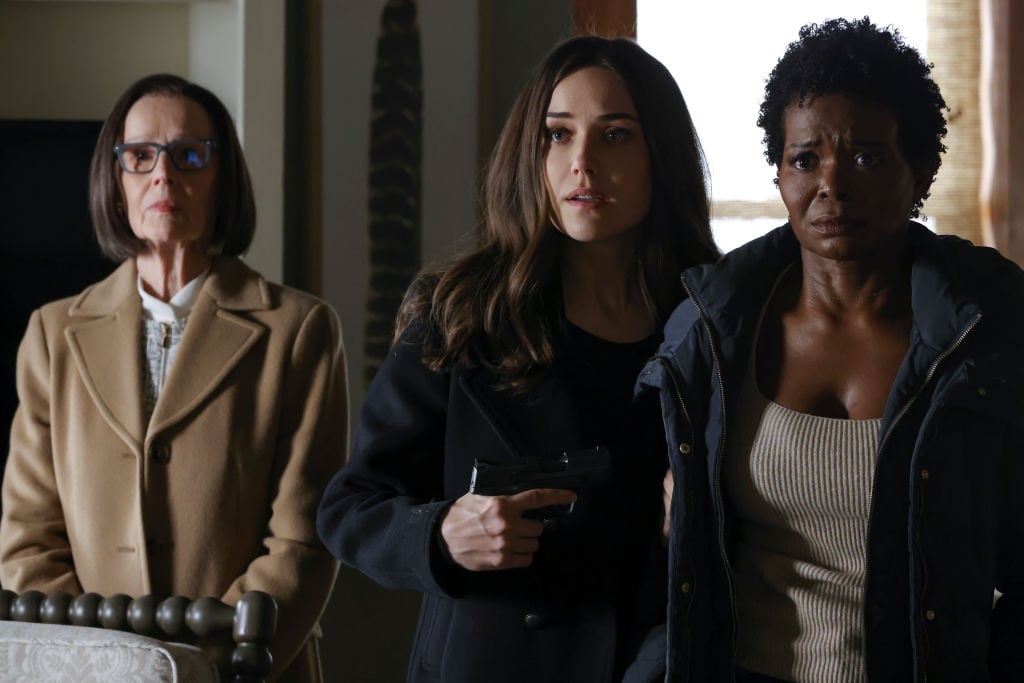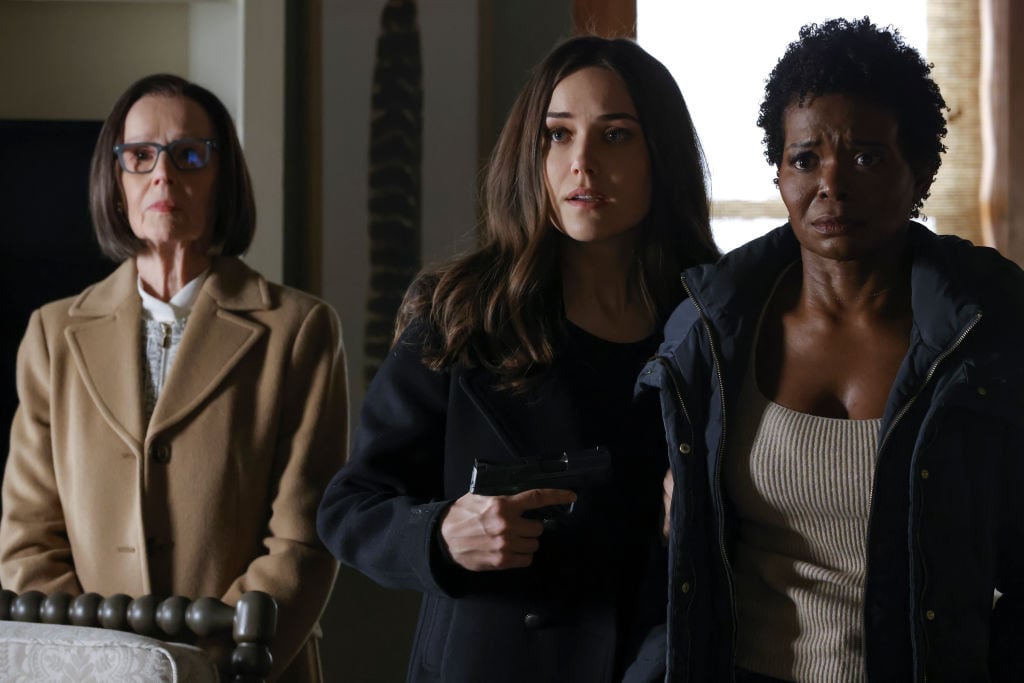 The Blacklist Season 1 episode "Anslo Garrick (No. 16): Conclusion" marked Mr. Kaplan's (Susan Blommaert) debut as Reddington's right-hand person. Her skills varied from contract negotiations to caring for a young Elizabeth Keen (Megan Boone). Mr. Kaplan's greatest talent — aside from keeping Reddington's secrets — was cleaning up his crime scenes at a moment's notice and we loved her for it.
Fans adored the loyal and devoted character who'd do anything for Red and his empire. For 28 episodes ranging from 2013-2017 (and a one-off appearance in 2021), Mr. Kaplan went from Red's most-trusted friend to his biggest adversary. Mr. Kaplan's betrayal, however, became the start of her ultimate demise. And, though some fans think the events were justified, she's still missed.
Reddington's biggest mistake is a hot topic among fans
One of the most controversial Blacklist topics is that of Mr. Kaplan. She remained at his side for over 30 years. Reddington shot her in the head and she survived only to live out the rest of her days plotting revenge. Justified or not, many still grapple with her death. Some deem the events among the worst decision Reddington's ever made.
"He shouldn't have. Even he said that. He told Mr. Kaplan he shouldn't have pulled the trigger in the first place. He knows he was wrong. All Kaplan wanted to do was to protect Liz," one fan said on Reddit.
"Mr. Kaplan was one of the best characters," another said.
"Betraying Mr.Kaplan and shooting her in the first place was the biggest mistake Red and the blacklist has made. Her character was the best," another added.
"Reddington said, in Cape May, that he's killed many people, but none who didn't deserve it. So did Mr. Kaplan deserve it? When she faked Liz's death, was her breach of Red's trust grievous enough, and her liability to him great enough, to warrant being taken into the woods and shot in the head?" one fan asked on Reddit.
Some, however, think Reddington had no choice if Mr. Kaplan had spent the majority of her time collecting evidence to take Red down.
"She wasn't a cleaner. She was a collector. Always prepared to betray him," this fan wrote.
"She betrayed him and everyone knows the consequence of the betrayal. She almost made him kill himself by faking Liz's death then she put both Liz and Agnes in danger. After saving Liz in 4.02, Kaplan became a liability, he couldn't trust her anymore and she knew too much. I wouldn't have done it that way but I understand why he did what he did," another added.
Clearly, there's a lot of love for the character no matter what her motives. Her death remains one of the most-talked-about in the show's eight-year run.
'The Blacklist' bosses said her death had to happen
"Red values loyalty above all else, and Mr. Kaplan betrayed him in the most impossible way," series creator Jon Bokenkamp previously told Entertainment Weekly. "Remember, Reddington, killed Newton Phillips in season 1 by suffocating him with a plastic bag from a funeral urn. He shot an old woman (Diane Fowler) after she betrayed him. Hell, he shot Pee Wee Herman! The man is ruthless. In Red's mind, Mr. Kaplan had to go."
He continued: "She's been a dead woman walking since episode 318 when she helped fake Liz's death."
We'll list this under "things we wish we'd have known earlier."
Could Mr. Kaplan return to 'The Blacklist' in season 9?
The Blacklist writers gifted fans with a one-off appearance by Mr. Kaplan in April 2021 as one of Liz's hallucinations. The episode came with mixed reviews from the audience with some applauding her return and others disappointed she wasn't actually alive and back to help take Red down.
That said, season 9 could prove otherwise. There are a plethora of directions writers could take the story without Liz and bringing back an old favorite like Mr. Kaplan could refresh a stale storyline. We're counting down the days until the fall premiere.
The Blacklist airs Thursday, Oct. 21 on NBC.