'The Blacklist': Yes — There's a Raymond Reddington Shoe Collection and It's 'a Gas'
James Spader's portrayal of Raymond "Red" Reddington on NBC's The Blacklist is one that's been well thought out — right down to his unique style. Between the criminal informant's choice of suits and trademark hats, Reddington is among the best-dressed on TV. Now, fans can snag some of those items inspired by the character.
'The Blacklist' welcomes James Spader's input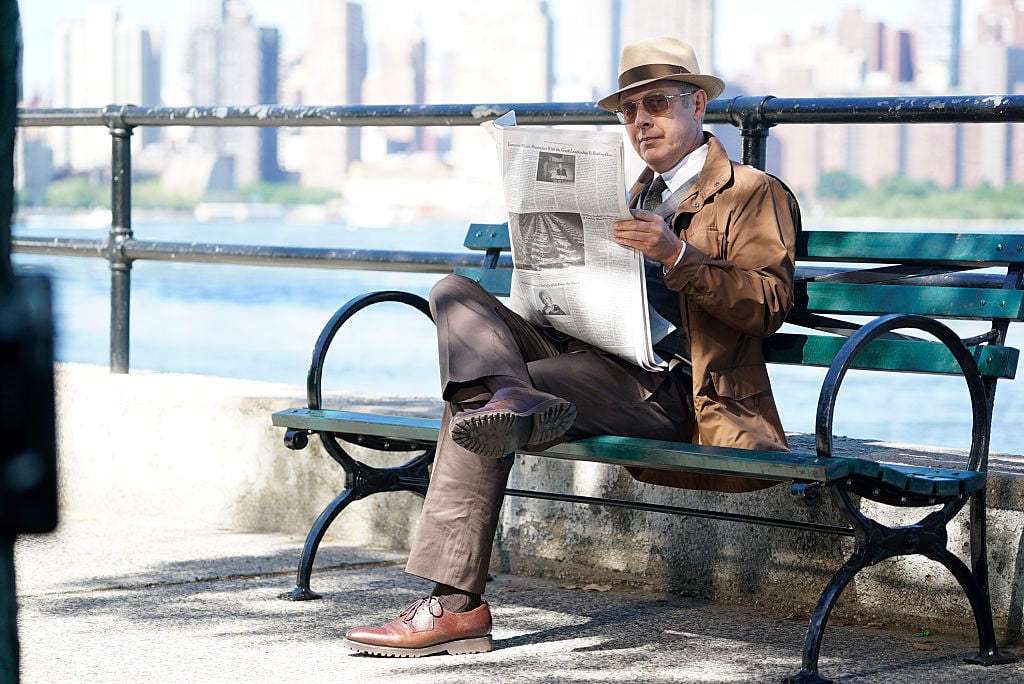 Reddington's fashion sense can be credited to the writers, for sure, but Spader has a lot of input. As an executive producer of the series — and star for eight years — the Hollywood icon can anticipate what suits Reddington best.
Previously, Spader's day-to-day life included a preference for hats — specifically fedoras. Those quickly became a part of Reddington's trademark style. During a previous interview with Today, Spader said the logical reason for the fedora was because Reddington "doesn't have any hair."
Likewise, showrunner John Eisendrath thinks Spader has the most insight when it comes to decision making for Reddington.
"He's just so this character, and he understands the character so well," he told Collider in 2013. "He always thought that his character should wear a hat and we were all like, 'No, no hat. No hat. Nobody's going to want to see a guy with a hat.' And he was like, 'I think he wears a hat.'"
He continued: "He was very insistent that his character would wear a hat. And he was totally right. I love the hat now. Now, everybody is like, 'Oh, my god, the hat is fantastic! It's so him! He has to wear a hat!'"
The Penman Hat Company retails Reddington-styled fedoras for a cool $550.
Here's how to snag 'The Blacklist'-inspired shoes to go with that fedora
Getting your hands on a sleek pair of shoes just like Reddington's couldn't be easier. In 2014, Mumbai, India native Nikunj created Awl & Sundry with Mario Lanzarotti "in pursuit of his passion to offer high quality comfortable and stylish shoes at a revolutionary price," the website states.
The Blacklist Collection tagline says "Only the best can be in Red's personal collection," and by the look of the four versions of Red-esque footwear, these shoes won't completely break the bank. The Italian-made bluchers and derby shoes come in Merlot, Burgandy Red, Rainforest Green, and Chestnut Pine in sizes 5-14 and sell for $375 per pair.
What you need for a complete Reddington transformation
While Reddington's hat and shoes are two crucial pieces of The Blacklist look, it wouldn't be complete without sunglasses. Spader himself wears glasses for vision purposes but Reddington likely wears them for style. The version Red wears — Oliver People's The Row Victory L.A in gold and burgandy — typically sell for around $503 but are currently sold out.
However, Magnolia Clothiers has a more affordable, yet similarly-styled pair aptly titled "Reddington Sunglasses" for $80. The company is" dedicated to the reproduction of vintage clothing, historic garments and popular film costumes," per their site. Whether you're looking for a Halloween costume or you're planning to transform into a double life (like Red) in celebration of season 9, these items will get you there.
The Blacklist returns this fall to NBC.